A look at US military action across the Middle East amid fight against the Islamic State group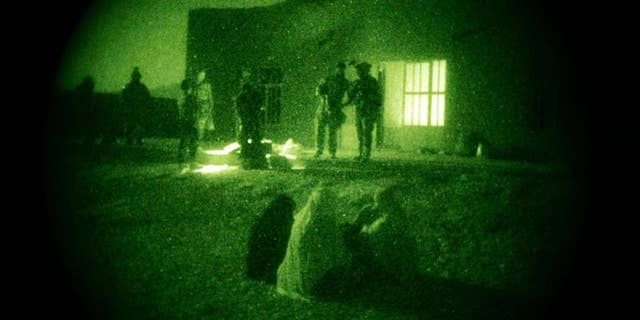 BAGHDAD – Here's a look at U.S. military action across the Middle East:
IRAQ:
U.S. President Barack Obama this month authorized the deployment of up to 1,500 more American troops to Iraq. That could more than double the total number of U.S. forces to 3,100. A team of U.S. advisers first arrived to help fight the Islamic State group there in June, two and a half years after Obama declared an end to the Iraq war and withdrew the remaining 40,000 American troops there.
SYRIA:
The U.S. began launching airstrikes against the Islamic State group in Syria in September. The strikes have been concentrated in the northern border town of Kobani to support Kurdish fighters there. America also has airdropped weapons to the Kurds and has promised to aid moderate rebels trying to topple President Bashar Assad. In 2013, it threatened to bomb Assad forces over the use of chemical weapons in the country, but later backed down when Syria agreed to hand over its stockpiles for destruction.
AFGHANISTAN:
U.S. involvement in Afghanistan is winding down after the 2001 American-led invasion to topple the Taliban. The country recently signed a deal to allow a residual force of about 12,000 troops after most foreign troops withdraw at the end of this year. Obama also has revised guidelines for U.S. troops, allowing them to provide support for Afghan missions against the Taliban, as well as al-Qaida, and to provide air support. Obama plans to halve the number of American forces there by the end of 2015 and withdraw all troops a year later.
PAKISTAN:
The U.S. has scaled backed its once-intensive drone strike campaign in Pakistan targeting Taliban and al-Qaida militants. Pakistan has received billions of dollars of American military aid over the past decade. However, Pakistanis have grown increasingly angry by drone strikes, especially over civilian casualties.
YEMEN:
The U.S. continues to launch drone strikes in Yemen targeting militants with al-Qaida in the Arabian Peninsula. Anger over civilian casualties has grown there as well.
___
Associated Press writers Zeina Karam in Beirut and Lynne O'Donnell in Kabul, Afghanistan, contributed to this report.