305-pound grouper may be fifth largest in Louisiana history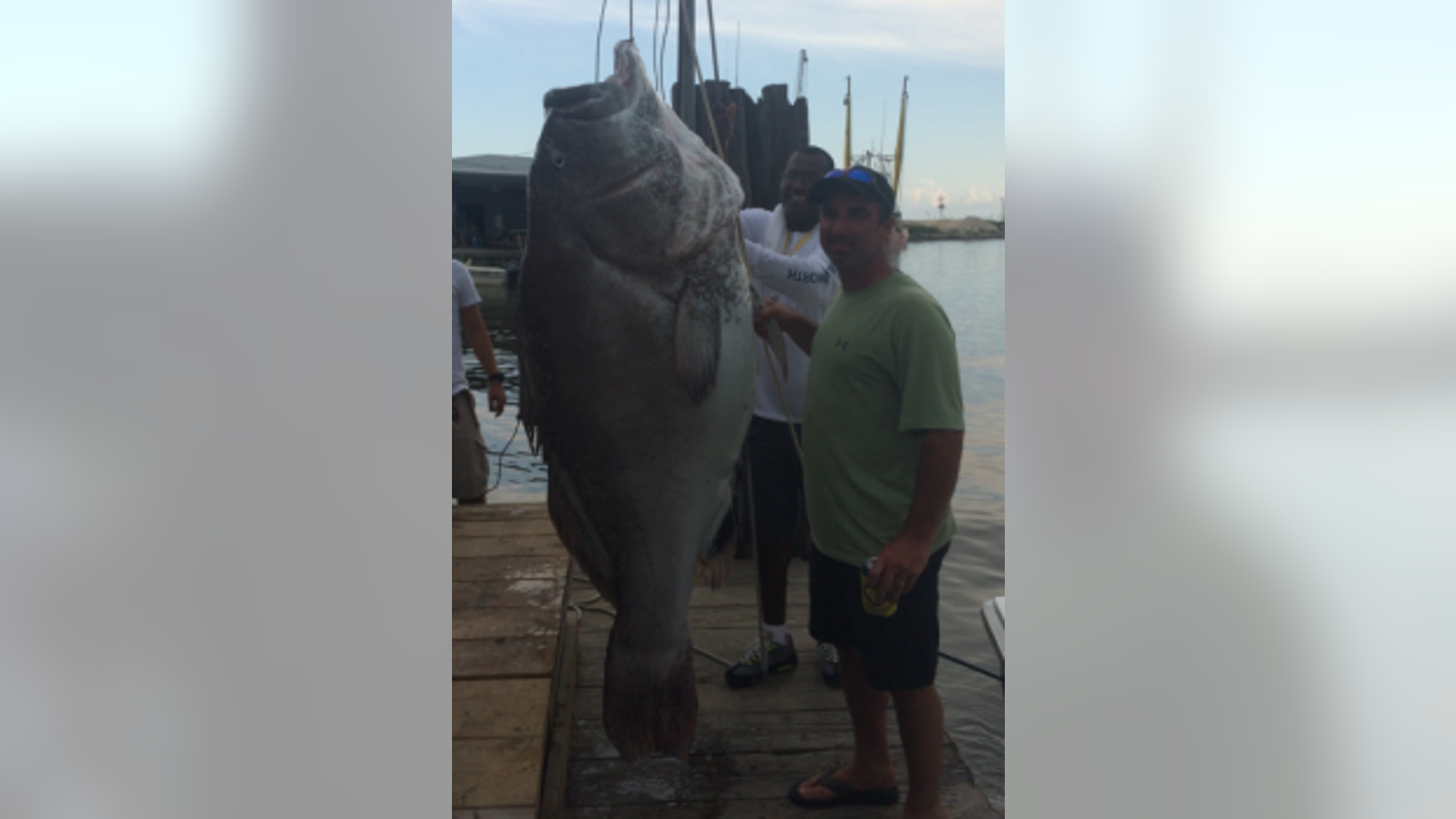 A Louisiana fisherman on Friday caught a 305-pound Warsaw grouper off the state's coast, which may be the fifth largest in state history.
LouisianaSportsman.com reported that Simon Guidry caught the 6'10 fish after a 45 minute fight in about 500-feet water and 80 miles off the coast.
"I felt like I was in a wrestling match," he told the website. "It felt like he was on the bottom the whole way."
He was fishing with a bull croaker as bait during the Fourchon Oilman's Fishing Tournament. The Warsaw Grouper is commonly found on the Gulf's rocky floor. The fish is considered one of the largest groupers ever caught. A 359.1-pound grouper was caught back in 2008.
Chad Boudreaux, the owner of Joe's Septic Contractors, which chartered the boat, said the boat left dock at about midnight Friday and finally dropped hooks at about 5 a.m. Guidry caught the fish at about 2 p.m.
Guidry's catch still needs to be verified by the Louisiana Outdoor Writers Association and stands to be the fifth-largest ever brought back to a Louisiana port. Guidry told the website that the group he was with plan on getting a replica of the fish made because the fish was filleted.
"We fed a bunch of people with that fish," he said.
Fox News' Edmund DeMarche contributed to this  report