3 Illinois Teens Charged With Helping Friend Kill Parents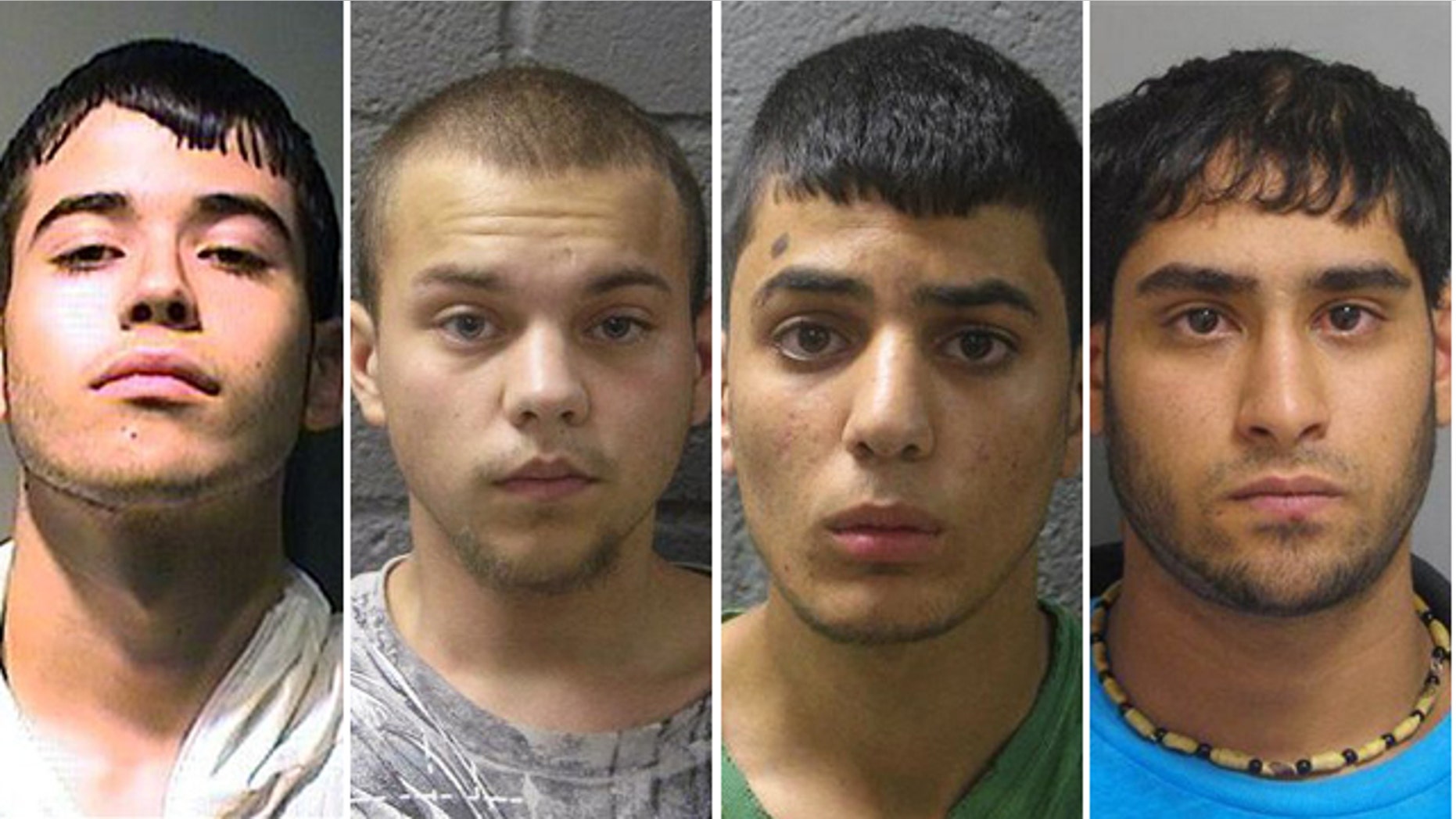 BRIDGEVIEW, Ill. – A suburban Chicago teen accused of killing his parents plotted with his friends for months before they went into the couple's bedroom, pummeled them with baseball bats as they slept and stole their money, authorities said Tuesday.
The couple's son, John Granat, 17, was charged with first-degree murder Sept. 13, two days after his parents, John Granat, 44, and Maria Granat, 42, were found dead, all but unrecognizable, in their Palos Park bedroom. Authorities on Tuesday also charged three of the high school senior's friends in the couple's deaths.
"They conspired over the course of months to come up with a plan to kill John Granat's parents and take their money," Cook County Sheriff Tom Dart. "John the son did not like his parents at all and they also wanted to get some money."
Investigators started interviewing Christopher Wyma, 17, Mohammad Salahat, 17, and Ehab Qasem, 19, on Sunday. After confronting them with evidence they'd gathered that contradicted their earlier statements that they had not seen Granat for hours when the slayings occurred in the middle of the night, the three quickly gave detailed, videotaped confessions, Dart said. Then, he said, they led investigators to where they had hidden two baseball bats and a knife. They also recovered bloody clothing and about $21,000 of the $35,000 authorities said they made off with after the killings.
The three are charged with first-degree murder. As they looked on impassively in court Tuesday, Cook County Judge Peter Felice denied them bail.
A prosecutor during the hearing and Dart later provided chilling details of the plot and how the four allegedly carried it out.
Dart said the friends had agreed the plot would be triggered when Granat gave them a single word in an online conversation. "The code word was 'concert,'" Dart said. "And the concert was on."
According to authorities, the three came over and as Salahat stayed in the car, Granat let Wyma and Qasem in the house and handed them baseball bats. Armed with the bats, the two along with Granat sneaked upstairs and into the couple's bedroom. There, standing on each side of the bed, they began hitting the couple, authorities say.
Prosecutors said Wyma struck the father and Qasem struck the mother, but began hitting the father when he woke up and tried to fight off his attacker.
Dart said at one point, Granat left the bedroom to begin searching for money. His friends soon followed him and, according to Dart, Qasem told Granat that "the mother was still making noises." Granat handed Qasem a knife, the sheriff said, with instructions to "go upstairs and finish them off."
In a written synopsis of the crime, prosecutors alleged Qasem went to the mother's body and stabbed her a few times before handing the knife to Granat, who stabbed her more than a dozen times.
The three then began ransacking the house in search of large amounts of money that Granat knew his father, who ran a successful contracting business and managed several properties, kept in various spots in the house, including a safe, prosecutors say.
After finding about $35,000 in cash and some jewelry, they all got back in the car and drove to Wyma's house where, prosecutors said, they divided it up.
Then Granat started driving home so he could carry out the next part of the plan: Call police and tell them he had found his parents' bloodied bodies and a ransacked house.
On his way home, a police officer pulled over Granat for a broken tail light. Granat continued home and called 911 just after 7 a.m., as planned, telling an emergency dispatcher his parents were "were drowning in their own blood."
But a police officer responding to Granat's 911 call recognized him as the driver he'd pulled over for the broken tail light. The case quickly unraveled and Granat was charged. He is held without bond in the psychiatric wing of the Cook County Jail hospital.
Salahat's attorney, Joel Brodsky, was skeptical about any statement his client, whom he characterized as an impressionable teenager, may have made. Brodsky also stressed that prosecutors do not allege Salahat took part in the attack. But Dart said Salahat was part of the plot and knew what his friends were doing.
Wyma's attorney, John Russell, said he would have to examine the evidence, including a taped confession, before he could comment.
Granat's attorney said he thinks the arrests of the three will bolster his contention that Granat is innocent.
"I told you if they keep looking they'd find the right killers," said Rick Beuke said.