3 Hikers Swept Over Falls at Yosemite National Park Believed to Be Dead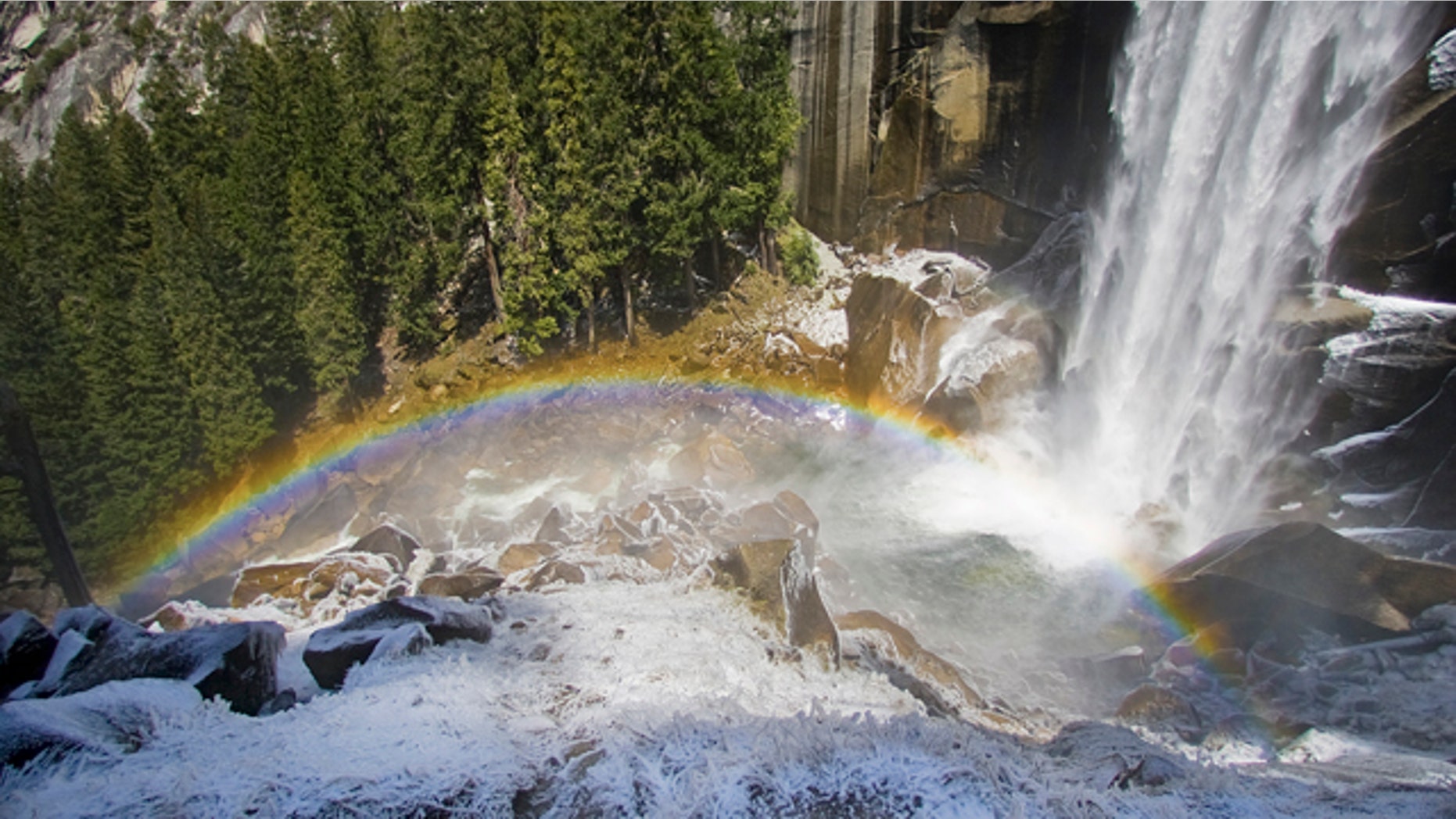 Authorities believe the three hikers who fell 300 feet from a popular waterfall at Yosemite National Park Tuesday are dead.
Authorities had been searching for the hikers who reportedly climbed a safety fence to pose for pictures next to the falls.
Witnesses of the incident at Vernal Fall, which has a 317-foot drop, say it occurred at 1:30 p.m. local time on Tuesday.
The visitors were identified Wednesday as 22-year-old Hormiz David of Modesto, 27-year-old Ninos Yacoub of Turlock, and 21-year-old Ramina Badal of Modesto. Authorities continue to search for their bodies.
"Other visitors were pleading with them to come out of the water," Scott Gediman, a park spokesman told the Fresno Bee. "One of them slipped, and there was a chain-reaction as the other two tried to save the person who slipped."
A man and a woman crossed a metal barricade above the 317-foot Vernal Fall on Tuesday, making their way over slick granite to a rock in the middle of the swift Merced River.
The woman slipped. The man reached for her and fell in. Another woman in their group of about 10 tried to help but fell into the water as well. Other hikers, including several children in their group, could only watch as the rushing water swept all three over the edge.
The couple who were on the rock hugged each other tightly as they disappeared.
"Everyone was screaming," witness Jake Bibee said. "People were praying. What I will take away with me forever is the look on that grown man's face as he was floating down that river knowing he was going to die and nobody could help them."
Rangers immediately closed the Mist Trail, a popular hike with tourists that leads to the waterfall, following the incident.
Park officials often close areas when they feel a body might be recovered. Visitors were traumatized in May when a hiker slipped and fell into the Merced River. His body snagged on a rock and rescuers were not able to reach it for hours.
Record snowfall has created spectacular waterfalls in the park, but it's a treacherous beauty. Visitors often underestimate the force of water, and the mist from waterfalls creates slippery conditions on trails.
At least eight people have died in the park this year, Cobb said. Two men died after being swept off a bridge near the Hetch Hetchy Reservoir in June. One man who disappeared while hiking near Yosemite Falls with his church group is still missing.
The Associated Press contributed to this report