22 members of Congress press Garland for answers on arrest of pro-life Catholic activist Mark Houck
'At the moment, it appears to be an extraordinary overreach for political ends,' the members wrote
FIRST ON FOX: Twenty-two members of Congress demanded answers from Attorney General Merrick Garland on Tuesday regarding the recent FBI arrest of a Catholic pro-life activist.
"As you know, the Federal Bureau of Investigation (FBI) is once again in the national headlines following another raid of an American citizen," the letter began. "This time, of Mark Houck, a father of seven, a noted Catholic, and a pro-life activist."
The FBI arrested Houck, 48, on Friday in front of his wife and seven children at his rural Kintnersville home in Bucks County, Pennsylvania. The pro-life father, who often protests peacefully outside abortion clinics, is co-founder and president of The King's Men, a Catholic ministry that aims to spiritually mentor young Catholic men.
The arrest reportedly stemmed from an altercation Houck had with a Planned Parenthood escort in Philadelphia in October 2021, when he was accused of pushing a 72-year-old man outside the clinic after the escort allegedly verbally harassed Houck's 12-year-old son.
LAWYER FOR PRO-LIFE ACTIVIST ARRESTED BY FBI BLASTS 'OUTRAGEOUS ABUSE OF POWER' FROM DOJ: 'PURE INTIMIDATION'
The letter noted how Houck's wife, Ryan-Marie, described the arrest to Catholic News Agency as a team of roughly 25 federal agents, with guns drawn and in about 15 vehicles, pounding on their front door and allegedly threatening to break it down.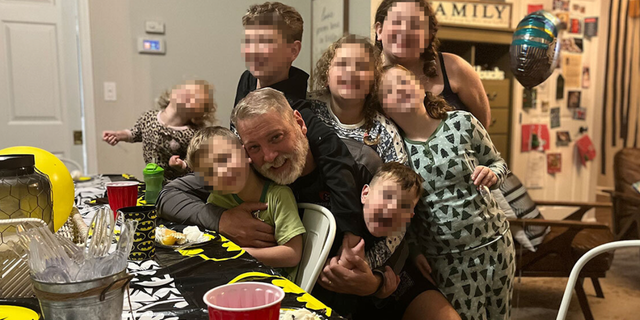 "There is much to learn about the extent of the FBI's operations in this case, apparently since state-level charges were apparently dismissed by local authorities in Philadelphia," the members wrote. "Surely, the FBI must have an extraordinary reason for showing up at the home of an American family, allegedly with roughly 25 heavily armed federal agents, and arresting a father in front of his seven children."
The FBI later denied the agents were part of a SWAT team and a former Houck family spokesperson said Ryan-Marie Houck unintentionally used a technical term. A senior FBI source previously told Fox News there may have been 15-20 agents at the scene, but denied 25 were there.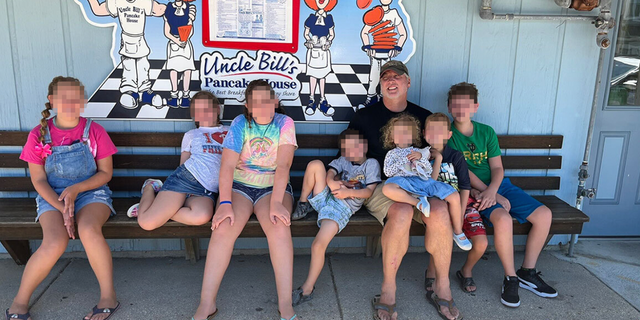 The agents who came to the door had guns out and at the ready, according to this FBI source, but the guns were never pointed at Houck or his family and were lowered or holstered as soon as Houck was taken into custody.
"At the moment, it appears to be an extraordinary overreach for political ends," the letter continued.
MISSOURI SENATOR SENDS LETTER TO GARLAND DEMANDING ANSWERS ON HOUCK PRO-LIFE ARREST
The members demanded an explanation on what they described as "an excessive level of force used by the FBI in this case, and why the force of federal law enforcement was once again used against an American citizen in what should be a state and local matter." The attorney general was urged to issue a written reply by Sept. 30.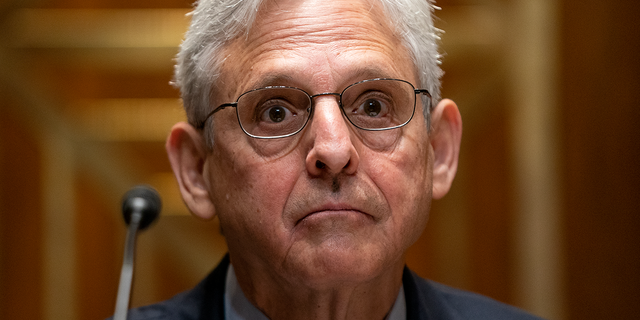 Rep. Chip Roy, R-Texas, who spearheaded the letter, told Fox News Digital in a statement: "Attorney General Merrick Garland oversees an increasingly politicized FBI that seems hell-bent on making examples of average American citizens who don't align politically with the administration."
"Given what we know about it thus far that is what the case of the raid on Mark Houck's home appears to be. And the FBI should immediately answer for its apparent use of a 25-30 person SWAT team with guns drawn to target Mark Houck, a pro-life father of seven, for allegedly shoving a guy in front of an abortion clinic (while he maintains he was defending his 12-year-old son)," Roy continued.
FBI ARREST OF PENNSYLVANIA PRO-LIFE ACTIVIST 'STINKS TO HIGH HEAVEN,' FORMER PROSECUTOR SAYS: 'LOSER CASE'
"Congress owes the American people transparent accountability for any and all wrongdoing by the FBI and Garland's DOJ. Even further, the FBI needs a complete and total overhaul, and we should return primary law enforcement power to the states and to get the Bureau out of the business of politics once and for all."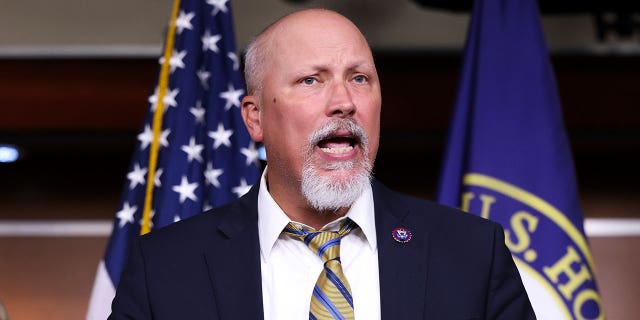 In addition to Roy, the letter was also signed by Reps. W. Gregory Steube of Florida, Thomas Massie of Kentucky, Louie Gohmert of Texas, Matt Rosendale of Montana, Bill Posey of Florida, Mary Miller of Illinois, Andy Biggs of Arizona, Randy Weber of Texas, Ronny Jackson of Texas, Ralph Norman of South Carolina, Dan Bishop of North Carolina, Jody Hice of Georgia, Bob Good of Virginia, Jeff Duncan of South Carolina, and Paul Gosar of Arizona.
The senators who signed were Steve Daines of Montana, James Risch of Idaho, Roger Marshall of Kansas, Mike Braun of Indiana, James Lankford of Oklahoma, and Mike Crapo of Idaho.
CLICK HERE TO GET THE FOX NEWS APP
The letter echoed one sent by Sen. Josh Hawley, R-Mo., who likewise demanded Garland answer for the raid. In his Mondayday letter, Hawley accused the attorney general of turning a "local dispute into a national case" and criticized the FBI for executing the search warrant in "extreme a manner as one can imagine."