2 years after disastrous flood, Florence scares small town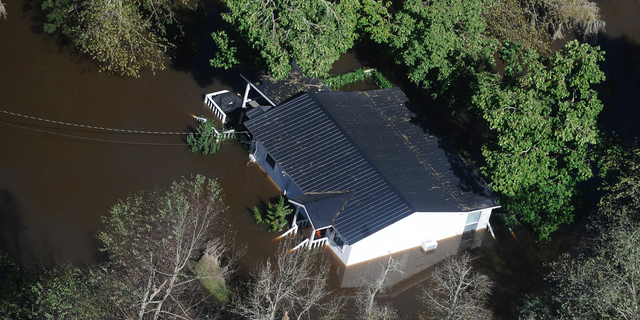 NICHOLS, S.C. – Few places in South Carolina are more worried about the possibility of disastrous inland flooding from Hurricane Florence's heavy rain than the town of Nichols.
When Hurricane Matthew dumped a foot (30 centimeters) of rain on the area two years ago, the town 40 miles (65 kilometers) inland from the coast lost almost 90 percent of its 261 homes.
Forecasters say Florence could bring more than 20 inches (51 centimeters) of rain to Nichols and the surrounding area, touching off severe flash-flooding.
Nichols Mayor Lawson Battle says his town is better prepared this time, but he strongly recommended everyone get out because he can't guarantee it won't flood.