2 Georgia students threatened 'Columbine-type' attack at high school, police say
Two Georgia teenagers were arrested Wednesday after they planned to attack their classmates and faculty at their Atlanta-area high school in a "Columbine-type" plot discovered in one of their diaries, officials said.
Cherokee County Sheriff's Office spokeswoman Sgt. Marianne Kelley told reporters that 17-year-olds Alfred Dupree and Victoria McCurley face charges including criminal attempt to commit murder and criminal attempt to commit arson for threats against Etowah High School and its staff. The pair were both denied bond during their first court appearances Thursday.
The arrests came after authorities found a journal belonging to Dupree with a list of targets at the school, according to police. In the journal, Dupree made "concerning statements," according to Kelley, but those statements did not indicate when the attack would occur, only what the pair's intentions were.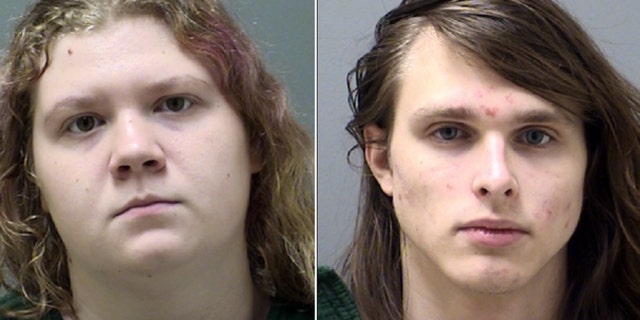 Authorities said investigators were tipped off by a community member who contacted police.
Cherokee County Sheriff Frank Reynolds said Thursday he believes authorities prevented a "Columbine-type" incident at the high school.
"The real hero in my opinion is the initial person who made the call, made the tip," he told reporters at a news conference.
After being tipped off, investigators later met with Dupree and his family Monday and learned of McCurley's involvement in the alleged plot, police said.
When authorities searched the homes of the two teenagers, they found firearms, a powdered substance, and a flammable incendiary device. The school is located about 30 miles north of Atlanta.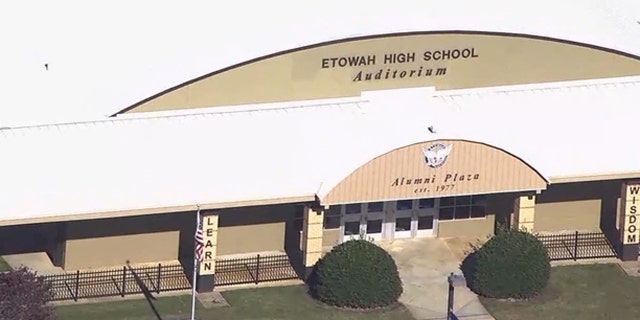 "The incendiary devices were described to us as flammable substances, it's been turned over to the [Georgia Bureau of Investigations] to be tested," Kelley said.
A neighbor of Dupree told FOX5 Atlanta she saw a lot of police cars outside Dupree's home late Monday, and has known him since they were in elementary school.
"He was really into Legos and video games, he was kind of anti-social, but other than that he was really a nice kid," Christina Sovin said.
"The real hero in my opinion is the initial person who made the call, made the tip"
The principal of Etowah High School, Robert Horn, said in a letter to parents there are no other suspects, and "no active threat" against the school at this time.
"Immediate action and investigation began, and, as a result, two students are currently in custody," Horn wrote.
Parents at the school said the alleged plot is "terrifying."
"It's surreal," Blossom Lewis told FOX5. "I'm glad they stopped them and they didn't take it to the next level."
The Associated Press contributed to this report.