2 Florida ports abandon Cuba deals after Gov. Scott threatens to cut funding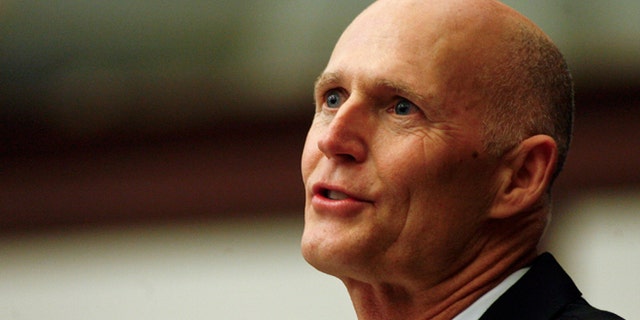 Two major Florida port have canceled plans to sign cooperation agreements with Cuba, following Gov. Rick Scott's threat to cut off state funding to any port that did so.
Port Everglades issued a statement Thursday saying that the signing was off because the National Port Administration of Cuba didn't deem it necessary after all. And on Friday, the Miami Herald reported that the Port of Palm Beach also called off its plans to sign a memorandum of understanding (MOU) with the communist island citing the governor's stance.
The funding cut would have meant $37 million for Port Everglades over the next five years and $920,000 over the same period for the Port of Palm Beach.
Gov. Scott, a Republican, was highly critical of former President Barack Obama for allowing some products produced by independent Cuban entrepreneurs to be imported.
After a decades-long trade embargo, the first shipments - two containers of artisanal charcoal - arrived Tuesday at Port Everglades.
"The port is doing business with a ruthless dictator," said Gov. Scott earlier this week. "I know some of our ports are going to be meeting with individuals from Cuba. Some of them are going to sign MOUs which I think is not good for the state."
The questioned MOU covered future cooperation and could have led to joint marketing studies, training and sharing of data, according to the Herald.
Cuban officials, however, said they would still like to see a signature on that memorandum at some point.
"Our interest is to insert the port of Mariel and the Mariel Economic Development Zone into the logistical corridors of the ports of the United States and become part of their supply chains," said Eradis González de la Peña, president of Almacenes Universales, to the Herald.
"We thought signing the MOU would be a first step in realizing this goal. We'll keep on working on it," she said.