1 student killed in Idaho elementary school bus crash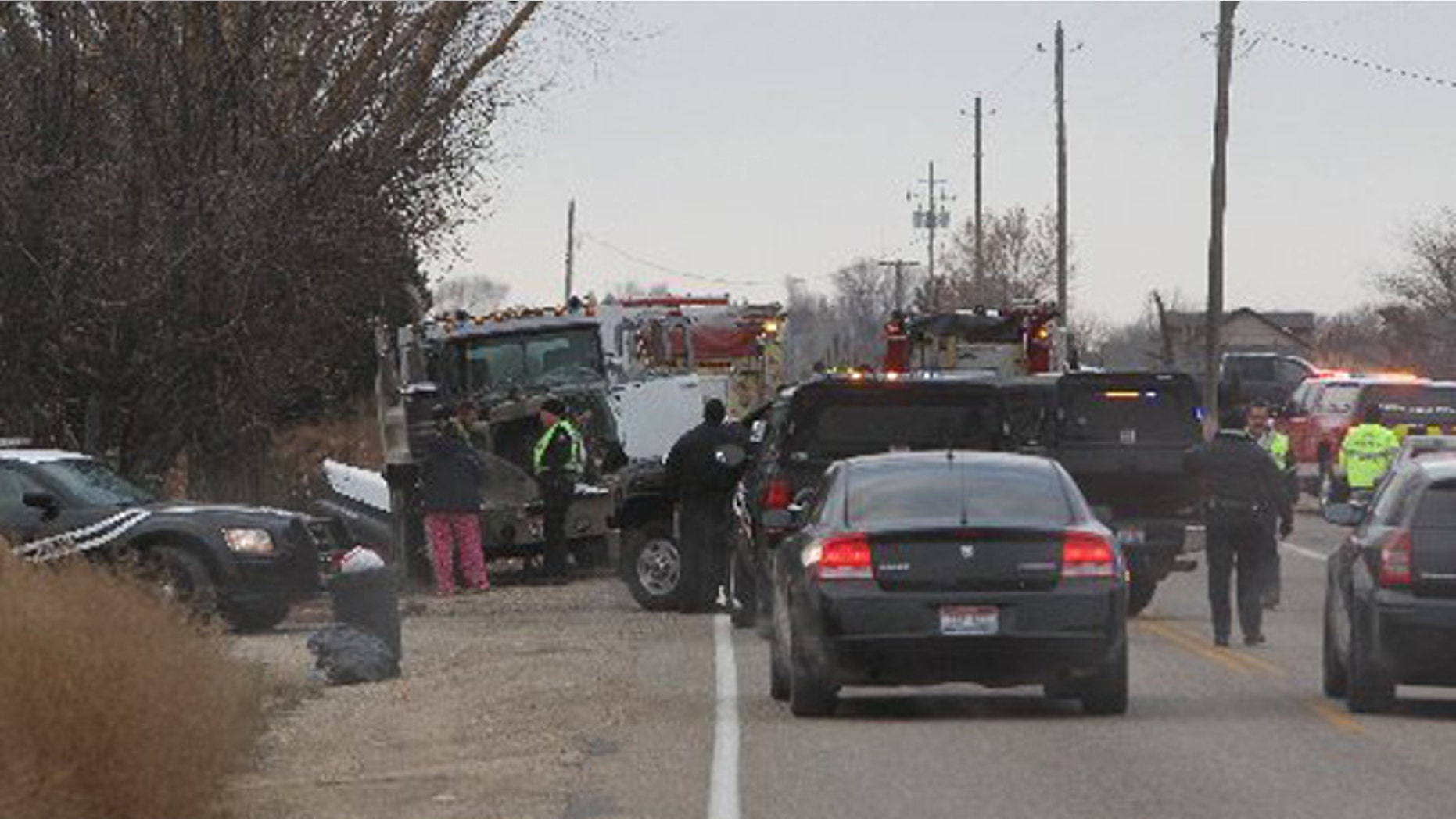 One student has died and five others were injured after a dump truck hit an elementary school bus in Kuna, Idaho on Thursday morning, police say.
Canyon County Sheriff spokeswoman Theresa Baker said officials had not yet reached the parents of all the injured children. Officials did not immediately release the names or ages of the kids involved.
Joshua Schlaich, a spokesman for St. Alphonsus Regional Medical Center, said two of the injured children have been transported to the St. Alphonsus hospital in Boise and two children and an adult were taken to the St. Alphonsus hospital in Nampa. He said he could not release the conditions of the children, and he didn't have the condition of the adult.
The bus was hit by the dump truck as it was heading to Crimson Point Elementary school.
The collision occurred at an intersection on a two-lane country road lined by homes and farm fields between Nampa and Kuna, about a half hour outside of Boise. Authorities say the dump truck was traveling north on Happy Valley Road, when the driver approached the four-way intersection with no stop sign for that road. The bus was traveling east on the intersecting road, which did have a stop sign.
Idaho State Police Sgt. John Burke said it's too early to determine what went wrong. Neither driver was transported to the hospital.
Ten students were onboard the bus and all of them were sixth graders or younger, authorities say. The parents of the deceased child have been notified.
"It's a horrible ... it's a terrible thing," Burke said. "The family (of the deceased child) is devastated. They need our prayers and all we can do is hope they can get through it."
Some of the parents were at the scene, while others were expected to meet their children at the elementary school.
The Associated Press contributed to this report.