Zika virus sparks concern among Florida tourism industry officials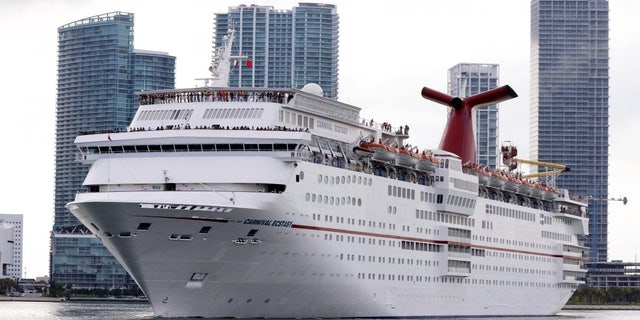 For the first time since it was founded in 1946, the Centers for Disease Control and Prevention issued a warning to Americans this week not to travel to a neighborhood in the United States.
Pregnant women, the CDC said, should stay away from the trendy Wynwood neighborhood of Miami and the popular, tourist-heavy South Beach due to the presence there of mosquitos carrying the Zika virus, which can cause microcephaly, a tragic birth defect. CDC Director Tom Frieden said the advisory could last a full year.
With state and local officials already investigating another case outside the warning's 1-square-mile area, Zika could deal a terrible blow to the more than 1.2 million people in Florida's $82 billion tourism industry.
The question of the moment – besides figuring out how best to eradicate the Zika-carrying Ades Aegypti mosquito – is whether the industry can calm nervous travelers planning trips to Florida in the fall and winter, including the millions of cruisers who pass through PortMiami, the No. one cruise/passenger port in the world, every year.
"As the situation continues to evolve, we recommend that visitors consult official sources. Current travel safety information can be found at VisitFlorida.com," said Will Secombe, president and CEO of Visit Florida, the state's official tourism marketing corporation.
Earlier this month, when the warning only affected the Wynwood district, Secombe said, "We have complete confidence in the Zika response efforts of state and local authorities, and we continue to work with our industry partners to ensure that visitors have the information they need to make travel planning decisions."
But now that the warning has been expanded, others may not be so sure.
The Orlando Convention Center, which draws 1.4 million visitors to 200 conventions every year, has had no cancellations, spokeswoman Gwen Wilson said.
Orlando is the top tourist destination in the U.S. Located in central Florida, it welcomed 66 million visitors last year. "No locally acquired cases of Zika have been reported in our region," said George Aguel, president and CEO of VisitOrlando. "And we have every confidence in our county's public health system and its ability to manage any developments swiftly and effectively."
But it's hard to get that message across to tourists who don't quite grasp that Wynwood is 240 miles away from Orlando and 140 miles away from Florida's popular Golf Coast, said University of Florida Professor Lori Pennington-Gray, director of the Tourism Crisis Management Initiative.
She said Florida's tourism industry needs to establish a coordinated effort to retain visitors, but "they just aren't there yet."
"When people make a decision not to come to Florida, that has a tremendous impact on the economy," she said.
Cruise expert Jane Wooldridge, business editor for the Miami Herald, pointed out that PortMiami is three miles south of the Zika zone and that "most hotels are in popular areas like Miami Beach, Brickell and Coral Gables," which are even farther away.
Though the CDC's warning is unprecedented, tourist fears over unfamiliar, foreign diseases is nothing new and can have drastic effects on local economies dependent on visitors.
After the Ebola outbreak in West Africa in 2014, tourism throughout the region took a tremendous hit, as thousands cancelled trips-- or decided to book vacation elsewhere-- even if they were planning to go to destinations thousands of miles from infected areas, like South Africa. There seemed to be a lot of misunderstanding of geography, say industry insiders, just as there is with Zika today.
" People refused to realize that Ebola was closer to Paris than South Africa (and that flights to affected countries didn't even connect through there," said Jack Ezon, president of Ovation Vacations, one of New York City's largest travel agencies, " It was amazing how many sophisticated people just crossed the whole continent off their map."
Travel agents say cruisers don't seem concerned yet, except for women who are pregnant or planning to become pregnant. l. "At this point, bookings remain up compared to last year," said Bob Levinstein, CEO of CruiseCompete.com.
But Jack Ezon, president of Ovation Vacations, one of New York City's largest travel agencies, suggested we haven't seen the true impact in Florida yet, because summer is low season and many travelers still haven't booked their trips for the winter.
Last winter, after Zika broke out in the Caribbean and Mexico and news of its serious effects became known, Ovation Vacations customers canceled almost $1 million in Caribbean sales.
"Our business to the Caribbean and Mexico was down 39.5 percent," Ezon said. The good news, he said, was that "people didn't curtail their travel – they just moved it."
Also confusing for travelers are the varying responses of industry providers:
--JetBlue will refund customers who have concerns about traveling to Zika-affected areas.
--American Airlines says women can request refunds for themselves and their traveling companions only if they are pregnant.
--Delta tells concerned passengers to call "to discuss options."
--Carnival Cruise Line, with four ships sailing out of Miami, is offering to re-book trips or issue refunds for women who are pregnant or trying to become pregnant "on a case by case basis," according to a spokesman.
--Royal Caribbean Cruises is permitting pregnant women to reschedule for up to two years.
And travelers who buy travel insurance should know that "canceling a trip because you're afraid of contracting Zika is not something that a standard travel insurance policy would cover," said Daniel Durazo, the spokesman for Allianz Global Assistance USA.
The exception, he said, would be if a woman becomes pregnant after buying a policy.