YouTuber arrested at Disney World for active shooter prank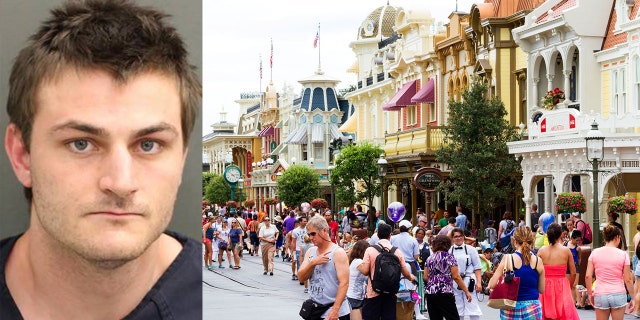 The "most magical place on Earth" experienced a serious scare when an Arizona man falsely informed Walt Disney World guests that there was an active shooter present as an "experiment" for his YouTube channel.
On May 21, around midnight, Dillon Burch was arrested after spreading panic in the Contemporary Resort and saying that the building was on lockdown, WKMG reported.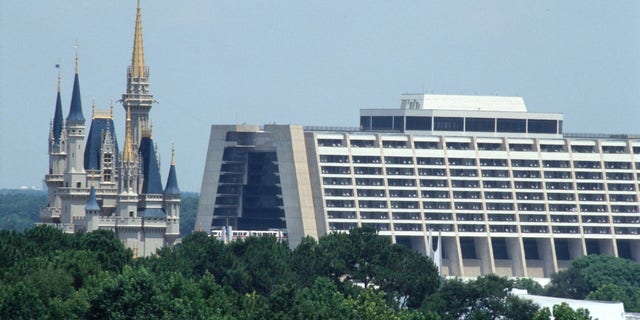 According to an affidavit, the 22-year-old man began alerting people at the bus stop of the false threat, before moving to the mini beach to warn hotel manager Erin Taylor and two others, as per The Washington Post. As Taylor began to panic, Burch said he was just joking and that recording people's reactions was an "experiment" for a YouTube video.
VETERAN KICKED OFF RIDE FOR NOT HAVING 'REAL LEGS' CALLS ON SIX FLAGS TO CHANGE POLICIES
When confronted by another hotel manager, Jose Castillo, Burch changed his tune and alleged the stunt was for a "school project." Castillo chastised Burch that he should not have done that and informed him authorities were on their way to speak to him.
Burch then told Castillo not to follow him, fled across the parking lot and hid in a row of bushes of the hotel's property, WKMG reported.
When an Orange County sheriff's deputy arrived at the scene, Burch proceeded to crawl out of his hiding place and announce that he was the one they wanted. Law enforcement officials found a beer in his backpack and reported that the man was "highly intoxicated," People reported.
POWER OUTAGE AT OHIO AMUSEMENT PARK STRANDS RIDERS ON ROLLER COASTERS, GONDOLA LIFT
Contemporary Resort was subsequently put on lockdown because of Burch's claims. Burch was also booted from his hotel room, and has been banned from Walt Disney World property, documents say.
Burch appeared in court on May 22 and was charged with "disturbing the peace at a public lodging and disorderly intoxication," to which he pleaded no contest.
FOLLOW US ON FACEBOOK FOR MORE FOX LIFESTYLE NEWS
Disney World did not immediately return Fox News' request for comment.