Woman dies after falling 'several decks' from a balcony on a Carnival cruise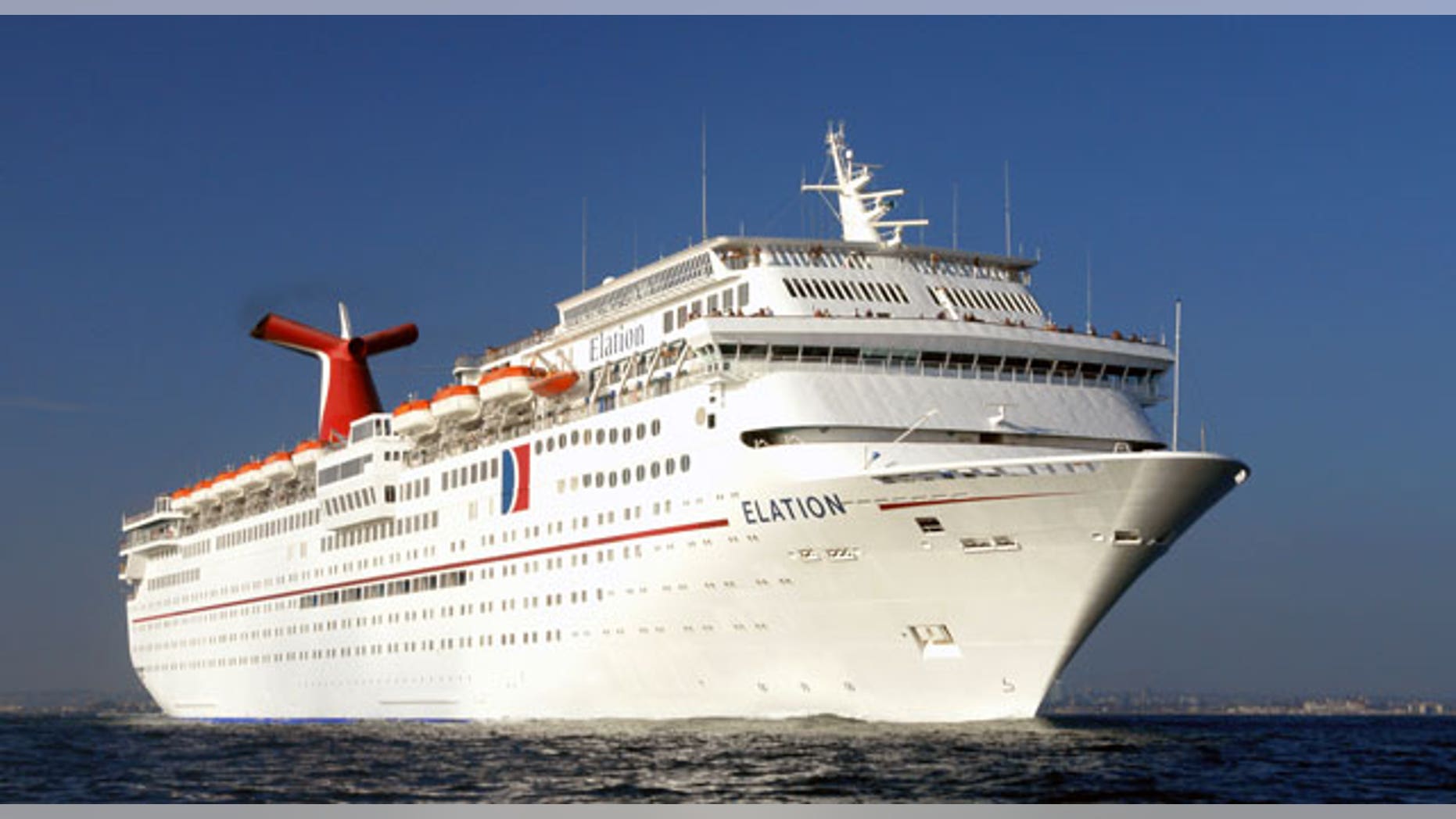 A woman sailing on a Carnival Cruise Line ship from Florida fell from her cabin's balcony and died.
The accident happened aboard Carnival Elation early Friday morning, when the woman plunged "several decks below," according to a statement that Carnival Cruise Line spokesman Vance Gulliksen gave to the Miami Herald.
The ship was on a four-day Bahamas cruise from Jacksonville that departed on Thursday; the woman has not yet been identified.
"The ship's medical team responded immediately, but, unfortunately, she passed away," Gulliksen said in a statement.
"Our thoughts and prayers are with the deceased and her family," he said.
NORWEGIAN CRUISE LINE PASSENGERS CONSIDER SUING AFTER SHIP SAILS THROUGH WINTER BOMB CYCLONE 
Tampa resident Maureen La Bryer, whose daughter and son-in-law Megan and Matthew Burdewick are on the Elation, told the Herald that they texted her about the incident. The Burdewick's said their cabin was near that of the woman who fell.
"We weren't [allowed] off the boat to Freeport until they investigated it. They were taking pictures [and everything]," Megan Burdewick texted her mother, according to text messages La Bryer shared with the Herald."
She added that, after the fall, "there was blood everywhere."
In October, an 8-year-old girl fell over the inner railings of a Carnival Glory ship to her death.
The incident comes amid a spate of negative stories involving cruise ships.
On Jan. 2, about 200 passengers aboard a Sea Princess Cruise ship were sickened with a norovirus outbreak. Last month, more than 300 passengers on the Independence of the Seas, a Royal Caribbean cruise ship, fell ill with a stomach virus.