Will you really have to sit next to a pig on a plane?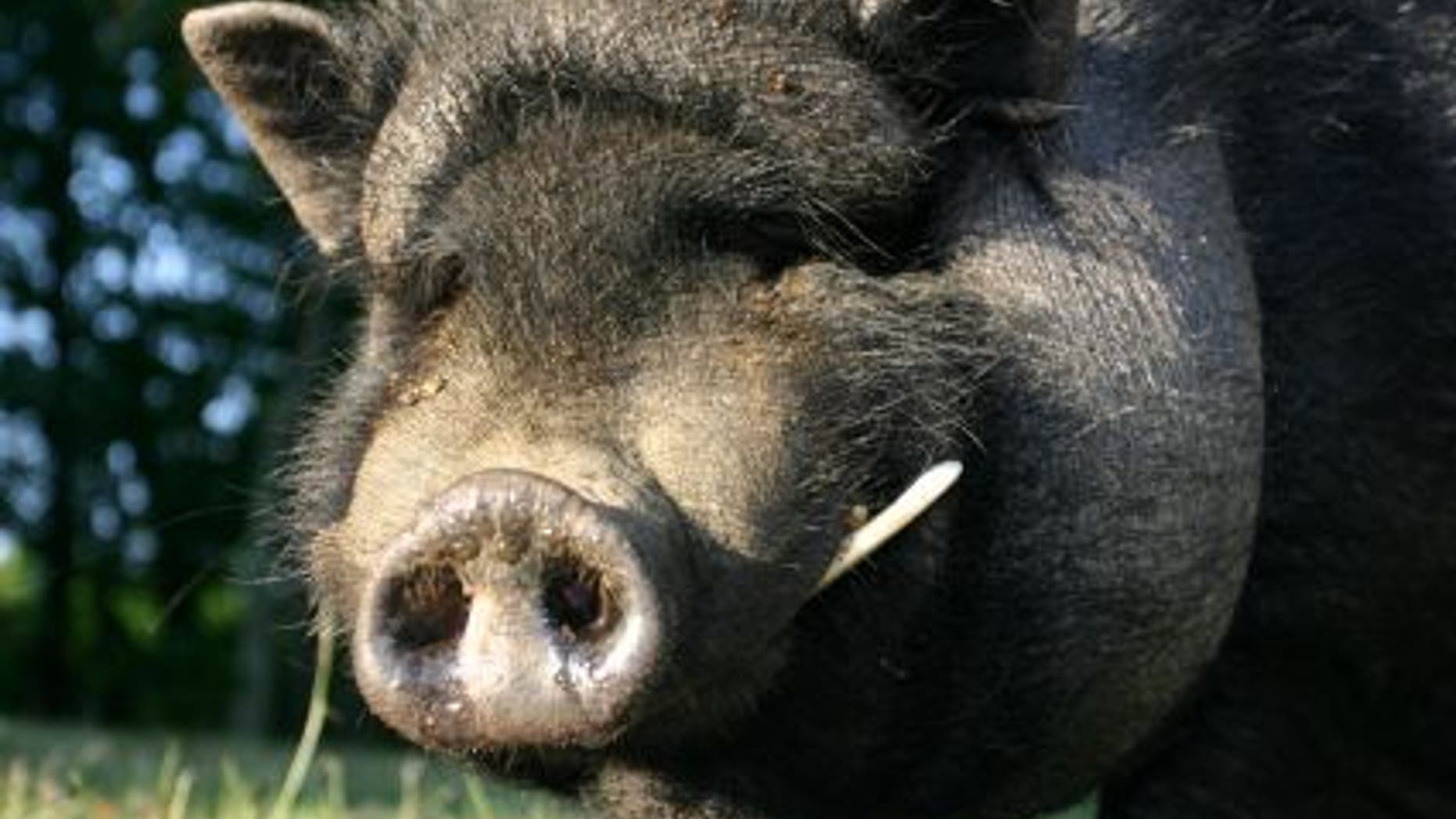 Sitting next to a service dog on a plane is one thing, but flying with a pig?
The U.S. Department of Transportation is considering new regulations that would allow pot-bellied pigs, miniature horses and monkeys to board the plane with their owners if they are being used as service animals or provide emotional or psychiatric support.
The proposed change requires that you let a service animal "accompany a passenger with a disability to the passenger's assigned seat and remain there if the animal does not obstruct the aisle or other areas that must remain unobstructed to facilitate an emergency evacuation."
[pullquote]
Airlines can also choose not to allow "certain unusual service animals" like rodents, ferrets, spiders, snakes and other reptiles.
But travelers are unlikely to find themselves in the middle of a petting zoo traveling on their next flight, Sarah Schlichter the editor of IndependentTraveler.com told FoxNews.com.
"Ultimately it is always at the discretion of the airline as to which animals are permitted onboard, so disabled travelers should call ahead and check with the airline at least 48 hours in advance of their trip," Schlichter says. "Animals may be turned away if they're too large or too heavy, if they're deemed a threat, or if they have the potential to cause a significant disruption."
So what does this mean for you if you find your self sitting next to a miniature horse, for example?
If a passenger objects, they don't have much recourse. The DOT said that is not a legitimate complaint and that airlines cannot deny a passenger with a disability "because an animal may offend or annoy persons traveling," the proposed regulation states.
Experts says the airlines will have to consider other passengers, especially if they're allergic to animal fur. Passengers can always request to be reseated in such cases, assuming that someone will trade seats with them.
As far as any smells that might emanate from the animal, the DOT said passengers must provide documentation proving the animal "will not need to relieve itself on the flight or can do so in a way that will not create a health or sanitation issue on the flight."  Pot bellied pigs, for example, can be trained to open and close doors and use a litter box.
Some have said the proposal may open up a way for more people to game the system.  While there are people who actually need service animals, there are some who simply dress their pets up as service animals to avoiding hefty fees. There have been reported cases where passengers buy vests, ID cards and certificates for their dogs online, allowing their pet to fly for free in airplane cabins rather than in cargo holds.
"I certainly hope that passengers without special needs won't take advantage of these new DOT rules in order to avoid paying in-cabin pet fees," says George Hobica, the founder of Airfarewatchdog.com.
And speaking of fees, with all these changes, it's not surprising that a new survey by Airfarewatchdog.com found that customers wouldn't mind paying and extra fee to get off of a plane faster.
This fee doesn't yet exist, but the poll found that 16 percent of respondents would actually pay extra to be at the front of the line when the plane is unloading passengers at the end of a flight.