Will Hawaii's snow storm ruin my vacation? What travelers need to know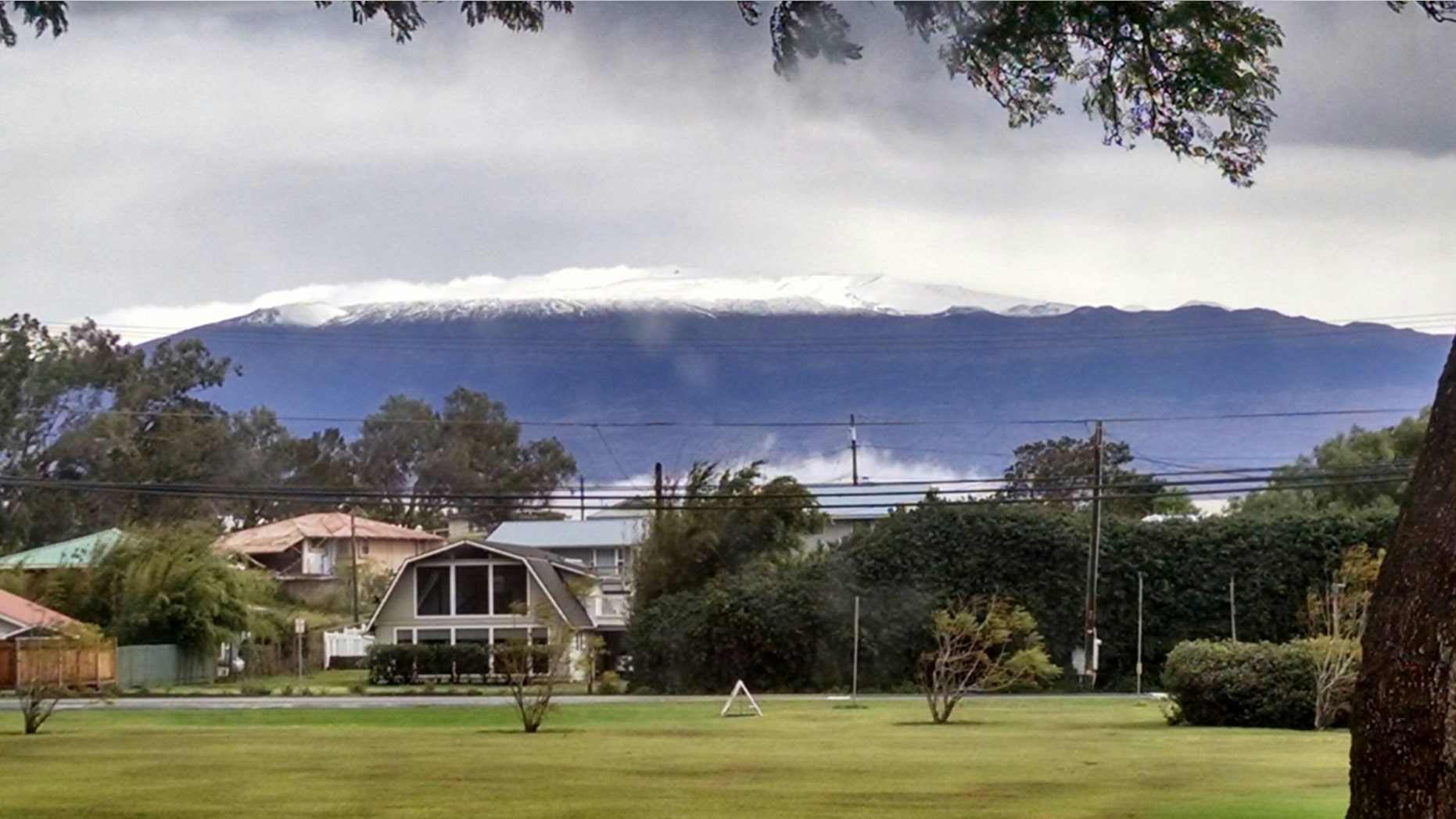 Yes, it snows in Hawaii. But the Hawaiian Islands have many different climate zones.
When you hear it's snowing there, as was reported last weekend, it's usually only on the tops of the state's highest mountains: Mauna Kea (literally "white mountain" in Hawaiian) and Mauna Loa in Hawaii Volcanoes National Park, both on the "Big Island" of Hawaii, and sometimes Mauna Haleakala on Maui.
But below 10,000 feet, most tourist attractions are open and vacation activities are not affected.
Here is a rundown of the effect, if any, of the snow that began to fall last Thursday:
On the Big Island:
The free Star Gazing Program at the top of Mauna Kea is the main tourism attraction affected by snow, according to Joan Harvey, director of sales and marketing at the Fairmont Orchid, Hawaii.
The program, scheduled every night at the 9,200-foot level of Mauna Kea, features a PBS documentary called "First Light" that describes the astronomical and cultural history of the mountain. Staff and volunteers set up telescopes for visitors, who can expect near-freezing temperatures even when the program is in full swing. But when it snows, or when it's foggy or cloudy, it's no-go.
HAWAII BRACES FOR ANOTHER FOOT OF SNOW
The Fairmont Orchid sets up movies and craft activities for children when it rains, and it provides rain jackets and umbrellas for guests who choose to go shopping in Kona.
"Rain is very unusual for us," Harvey said, adding that it usually lasts for an hour or two. But on Monday she said it had been raining for a couple of days, which she called "extraordinary."
At Mauna Loa, the summit is closed above the Red Hill Cabin, which is a visitor destination only for back-country hikers, said Jessica Ferracane, a spokeswoman for Hawaii Volcanoes National Park. Otherwise, the park is open, but visitors are reminded to drive with caution, said Park Superintendent Cindy Orlando. "Roads are flooded in places, and visitors might encounter fog, additional rain and other inclement weather today and as the week progresses," Orlando said on Monday.
On Oahu, home to Waikiki Beach: Most activities continue, even in the rain. Many water activities take place rain or shine, said Nina Ganal, director of guest services at Starwood Waikiki Complex. If you sign up for an interactive dolphin program, a snorkeling excursion, scuba diving, a fishing charter or the Wet and Wild Hawaii waterpark on Oahu, expect the activity to take place. Rain usually doesn't mean thunder and lightning, said Jean Dickinson, a spokesperson for Starwood Hotels in the Hawaiian Islands.
On Kauai, the "Garden Island": As of this writing, the skies were partly cloudy, and most scheduled activities were taking place. Horseback riding and the Wailua River cruise take place rain or shine, Dickinson said. If it rains, travelers are given rain gear. Swimming pools are generally open in the rain. Catamaran cruises are typically canceled when there are hazardous surf conditions or small craft warnings, but none had been canceled as of this writing.
NEED A WARM WEATHER GETAWAY? HEAD TO THE MAYAN RIVIERA
The Star of Honolulu, a large vessel that features sightseeing, luncheons and dinners, sails every day, rain or shine. The Hawaii Live cam network shows beaches on Kauai, Oahu, Maui and the Big Island.
On Maui: The midday temperature on the summit of Haleakala, which barely reaches 10,000 feet, was 45 degrees on Monday, according to Pete Donaldson, a meteorologist/forecaster with the National Weather Service in Honolulu. It occasionally snows at the summit, but Donaldson said he saw no precipitation on the mountain.