WATCH: JetBlue gets political with 'Reach Across the Aisle' ad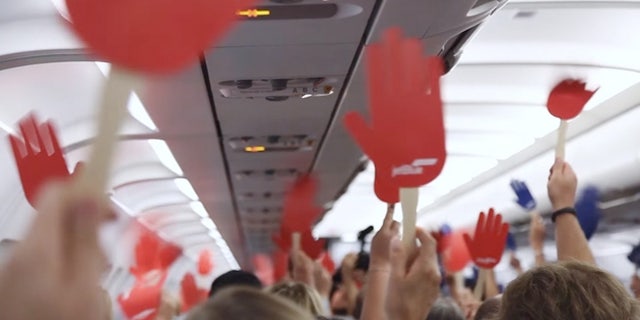 As the upcoming presidential election prepares to polarize the country, JetBlue has taken to the skies to prove people can use teamwork and compromise to reach a common goal acceptable to everyone.
On a JetBlue flight from Boston to Phoenix, the airline filmed a commercial dubbed "Reach Across the Aisle" featuring a spokesman offering each of the 150 passengers a free roundtrip ticket to any destination in the world.
The only catch for the passengers was that everyone onboard had to unanimously agree on the destination. As the world of politics proves every day, that's much easier said than done.
In a great showcase of human nature, contrasting opinions were common, but everyone eventually showed the mental strength needed to work together and vote on one common destination: Costa Rica.
While not everyone got exactly what they wanted, everyone walked out of the flight with a round-trip ticket to a beautiful destination. This video from JetBlue is proof that teamwork and compromise still work:
More from TravelPulse:
4 Places To Visit Before Climate Change Destroys Them Forever
Spring Break 2016: Travel Agents Dish on the Perfect Family Getaway
5 Fun Winter Travel Adventures For Couples
5 Hotels and Resorts in Cuba We Can't Wait to Visit