Vegas tourism ad tells naked Prince Harry exploiters to 'know the code'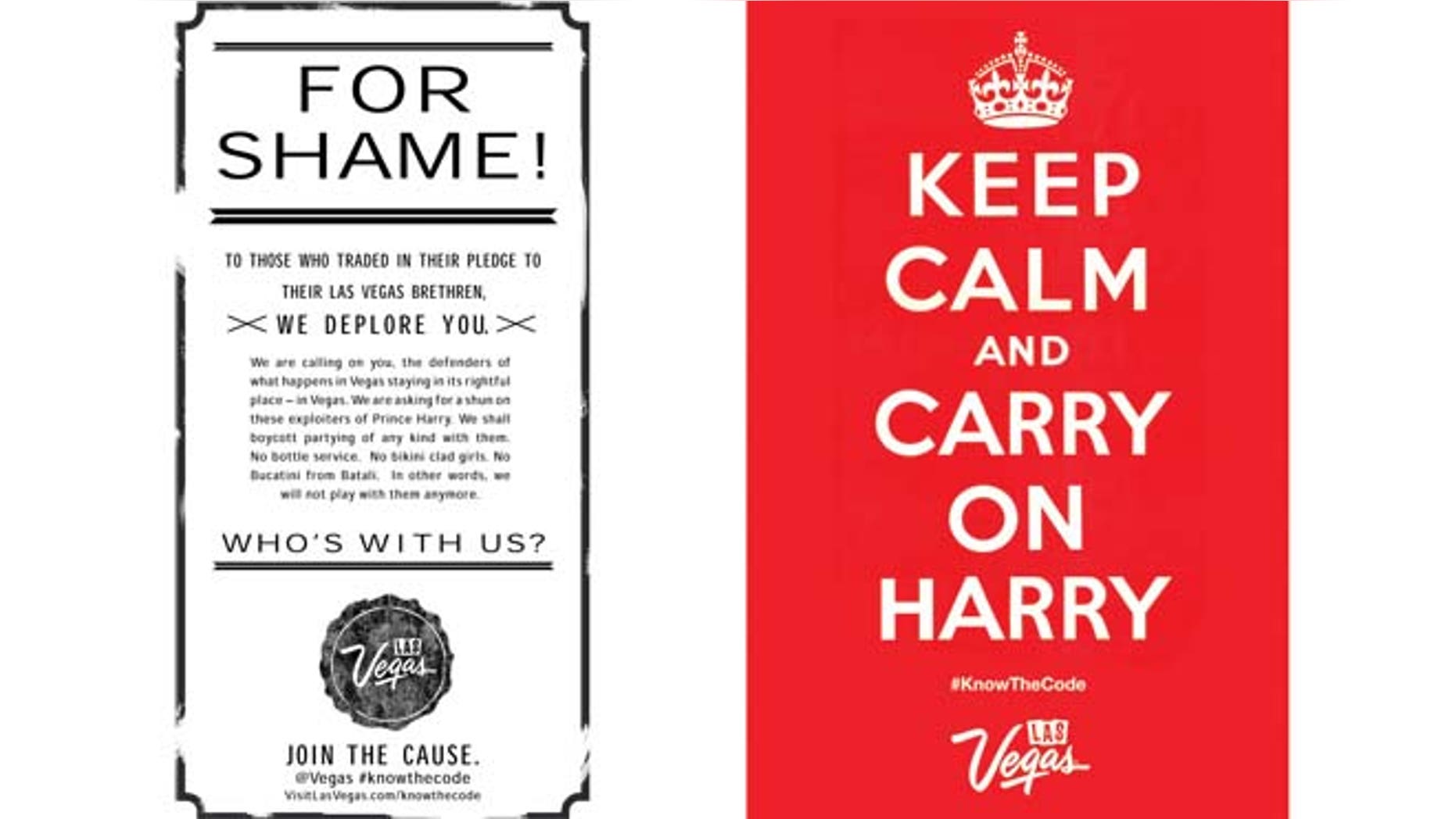 LAS VEGAS – By now we know that "What happens in Vegas, stays in Vegas" was breached when photos of Britain's Prince Harry in the buff surfaced on the Internet after a wild weekend in Sin City.
But the Las Vegas Convention and Visitors Authority wants to drive the point home and has launched a social media advertisement campaign with the simple slogan: "Keep Calm and Carry On Harry."
The focus of the campaign is a shot of support to the often-naughty prince and scolds those who leaked the pictures for violating Vegas' most sacred "code."
In a statement to FoxNews.com, Cathy Tull, senior vice president for marketing at the Las Vegas Convention and Visitors Authority, said: "Las Vegas is a place to celebrate adult freedom, freedom that even celebrities and royals can enjoy," adding that "for everyone's sake, it's important that "What Happens in Vegas, Stays in Vegas."  The advertisement "was a cheeky reminder to all our visitors that it's important to 'know the code,' and, most importantly, 'protect the code'."
The campaign also included another advertisement with a bold headline stating "FOR SHAME," followed by a paragraph asking for a "boycott" of partying with  those who took the pictures. The advertisements received more than 8,000 likes on Facebook and are on display throughout the McCarran International Airport in Las Vegas through Tuesday.