10 top reasons to visit Las Vegas right now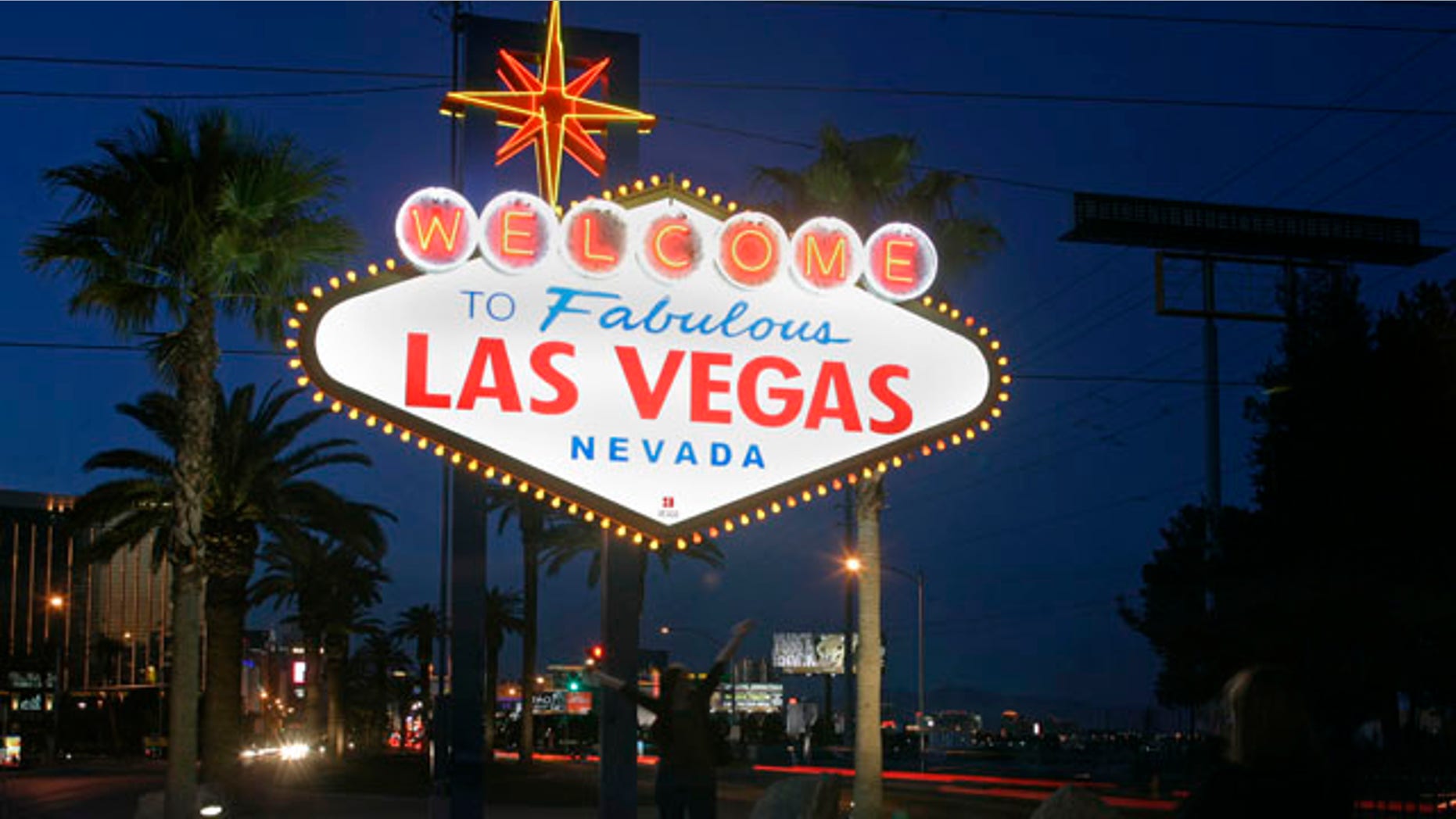 Some people hate Vegas, some can't live without it. Count me somewhere in between.
I've visited many times over the last 20 years, both for work and pleasure, and never fail to enjoy myself. I try to visit during the twice-yearly retail sales in late July and January for some amazing price reductions (room rates tend to be lower then, too).
And even if you visit for just a night or two, Vegas is the ideal base to explore the natural wonders of the Southwest (I think the most memorable trip I've ever taken was a circle trip from Vegas to the Grand Canyon, Bryce, Zion, Monument Valley, and Mesa Verde, staying in the iconic national park lodges).
Everything--the shopping, the nightclubs, the shows, the restaurants, the museums--are within an easy walk of each other, and except in high summer, the weather is pleasant. Plus, unless there's a big convention in town, airfares (see a list of current rates) remain more than reasonable almost anytime of year.
Here are 10 reasons to visit Vegas, right now:
1. They're practically giving away luxury hotel rooms 
Did the bank cancel your Platinum Card when you weren't looking? Whatever, because you no longer need to go into debt to do Vegas right. Check this: Published weekday rates of $169 at Wynn Las Vegas, $129 at Bellagio. Are where else can you stay at a Four Seasons Resort for $200 per night plus tax, plus get a $100 resort credit? (Not for nothing is the Vegas property  rated No. 1 on TripAdvisor. Only in Vegas, baby. Click here for more hotels.
2. You deserve some pampering 
The home of the groaning buffet is also a major spa capital. Sophisticated facilities such as the Qua Baths at Caesars and the Bathhouse at Mandalay Bay's THEhotel are a must. Many resorts are discounting spa experiences right now - over at the Mirage try the "Awaken" package, a massage and a facial, for $135.
3. Retail therapy 
Although Vegas is supposedly all about "gaming," for many visitors it's really all about shopping. Six Louis Vuitton stores within a few blocks of each other? Only in Vegas. The malls attached to the major casinos (e.g., the Forum Shops at Caesars) are a huge draw but so are the outlet malls, such as the Las Vegas Premium Outlets South (with 140 stores) and North (150 stores). If you don't mind leaving the Strip, head for the Fashion Outlets Las Vegas in Primm, NV with over 100 stores (you'll need a car to get there). Click here for more shopping locations. Major price reductions are at the end of July and during holiday markdowns. Leave room in your suitcase.
4. It's cheaper than living at home
Say you hail from New York. Or Boston. Washington, maybe? San Francisco? Say you want to cut back on your living expenses. Did you know that it may be cheaper to move into a Las Vegas hotel than continue paying rent? Based on published rates that start at $24.95 at the Tropicana or $23 per night at Circus Circus (found via Hotels.com recently), you're looking at a bill for, say, the month of June, of about $1,350 before taxes. Just think, though - that includes utilities. And daily maid service! A nice pool! You won't even have to change a light bulb (they have staff for that).
5. Asia without flying to Asia
It seems weird calling Spring Mountain Road - just off the Strip - "Chinatown," seeing as it's really "Asiatown." Name a country or a type of cooking and you should be able to find it. Strong suits are regional Chinese, Japanese (Raku at 5030 Spring Mountain is a must), Korean and Vietnamese, but don't stop there -- Las Vegas is jam-packed with Thai restaurants, many of them better than you might be used to back home, unless home is, say, Thailand. Make your first stop Lotus of Siam, for their tasty Northern specialties menu. Warning: Do not be tempted by the bad lunch buffet (953 E. Sahara Ave.)
Click here for our complete Vegas travel guide.
6. You'll feel better about not finishing that home improvement project 
You remember how that last trip to, say, Puerto Vallarta, you noticed all these weathered concrete stubs, complete with with rebar sticking out - construction projects at a dead halt, due to lack of funding? My, you said to yourself - that's so strange that they just leave it sitting there. Well ha ha ha, that's Las Vegas these days, both on and off the strip. Check out Echelon at Las Vegas Blvd. and Desert Inn Road, where work stopped months ago on a project that was to include four hotels, including a Delano and a Mondrian, iconic brands dreamed up by Ian Schrager a couple of decades ago. Oh, and what's that construction project towering over the Doge's Palace at The Venetian? Nothing to see here - just a half-finished St. Regis Hotel. Whoops, maybe later!
7. 99-cent 'Ritas 
The Vegas so many of us grew up loving is back in full force, with the craziest drink deals (got to love those margaritas) and some pretty terrific happy hours. Of course, at Bill's Gamblin' Hall & Saloon, right at the corner of Flamingo & Las Vegas Boulevard, happy hour runs all day, and the margaritas really are just 99 cents. Need something slightly more high brow? Hit Las Horas Loca at Agave, a classy Mexican restaurant out by the Red Rock Resort. Every day, from precisely 4:05 p.m. to 6:27 p.m. (for real), they've got 25-cent tacos and $1 Coronitas (10820 W. Charleston Ave.).
8. It's naturally beautiful 
Maybe not Vegas itself, but minutes from town, you can be hiking in Red Rock Canyon, which certainly hasn't cut back on its beauty in these tough times, while just north of the city, there's cool, green  towering 12,000 feet above the valley floor. Don't forget Death Valley. Or the Grand Canyon. In fact, Vegas is the perfect jumping off point for a tour of the Southwest's most memorable natural attractions--the so-called "Grand Circle"... Mesa Verde, Monument Valley, Bryce Canyon National Park, Zion National Park, and of course the Grand Canyon itself.
9. Don't gamble? See some museums
Such as the Atomic Testing museum, the Erotic Heritage Museum (where you can "behold and explore the vast array of socio-cultural perspectives depicting our erotic heritage, including a special emphasis on the unfolding of the American Sexual Revolution of the 20th Century"), the Neon Museum, and the recently-opened Mob Museum ("dedicated to the thrilling story of organized crime and law enforcement"). For more ideas click here and here.
10. The shows must go on 
The best ones are still going to cost you -- the acclaimed Cirque du Soleil show, LOVE (it's the Beatles one) just now started offering locals discounts, while for the rest of us, tickets are still running $99 and up. Discounts to "O" at Bellagio? Don't even ask. (Yet.) Still, how about 35 percent off Criss Angel's Believe (also a Cirque production) at Luxor? Not shabby. Get the discount (based on availability) at his website - . Also check out one of the Tix4Tonight booths, scattered around town. So maybe Nathan Burton at the Flamingo isn't your first pick, but for 50 percent off the $34 ticket price, you can't fail.
George Hobica is a syndicated travel journalist and founder of the low-airfare listing site Airfarewatchdog.com.