US sisters drop pants, take photos at Cambodia temple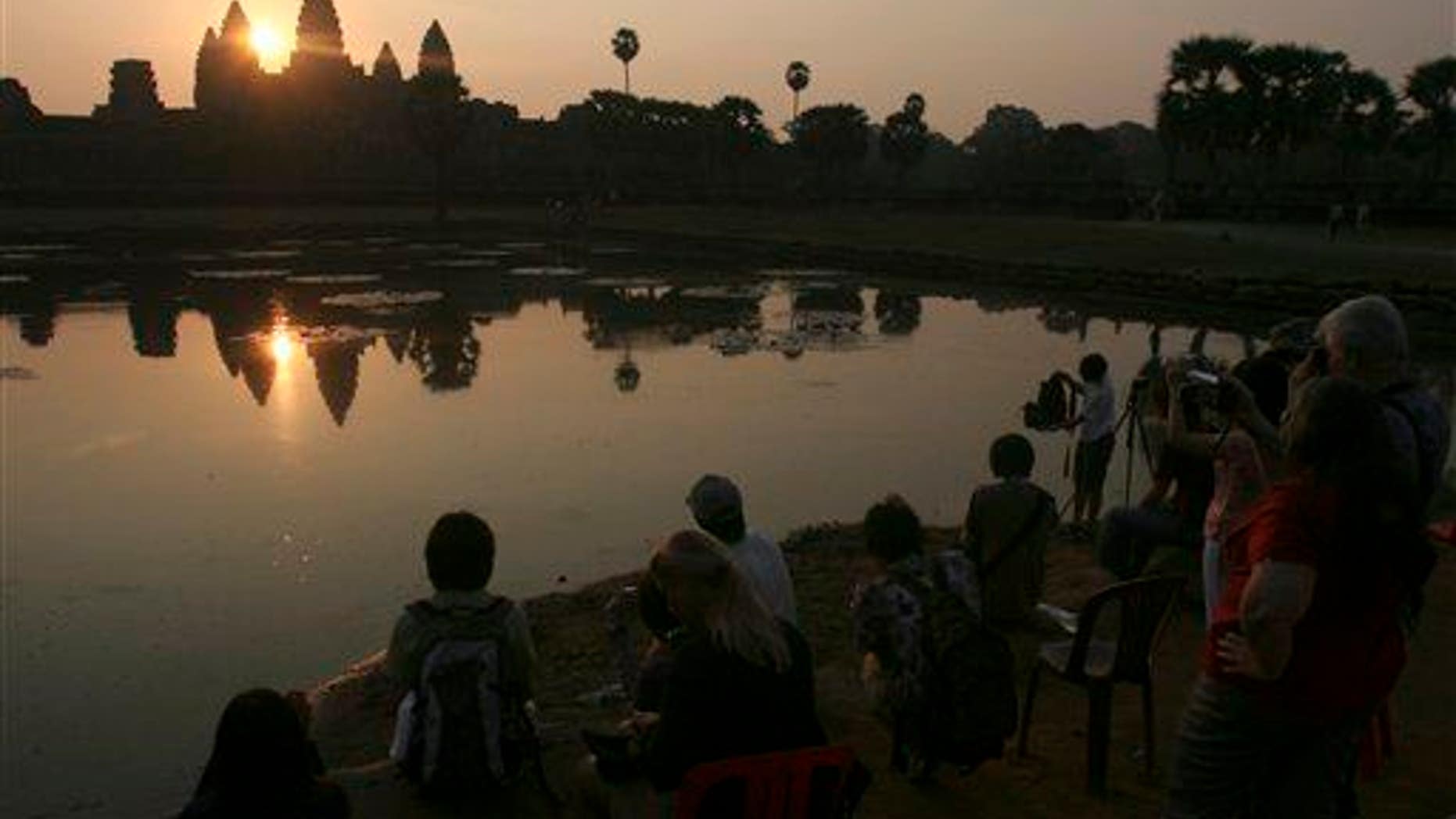 When visiting a UNESCO World Heritage Site, taking pictures seems a given—taking pictures of one's bare butt, less so. Two American sisters were deported from Cambodia late Saturday night after being caught taking nude photos at the Angkor temple complex the day prior.
A senior heritage police official's statement to AFP on the classy behavior the women exhibited in the Preah Khan temple: "They lowered their pants to their knees and took pictures of their buttocks." Lindsey Adams, 22, and Leslie Adams, 20, were hit with public exposure and pornography charges and handed a $250 fine and suspended six-month prison sentence.
Cambodia actually will permit the sisters to return—after 4 years have passed. The Adams sisters were put on a bus bound for Bangkok. It's the second such instance the park has dealt with this month: Three French men were expelled from the country after they took nude photos Feb. 1.
"Frankly, we don't understand why they're doing this," a rep for the group that provides security for the site tells the Phnom Penh Post. "Maybe the girls copied the others, but whatever it is, it's disrespectful." The security group is printing more fliers warning tourists about inappropriate behavior.
Adds a UNESCO cultural specialist, "Angkor is still very much a sacred site and people go there to pray every day and this is something that should never occur." (A tourist who wanted to leave his mark on the Colosseum had to pay up, big-time.)
This article originally appeared on Newser: US Sisters Take Bare-Butt Photos at Sacred Temple
More From Newser