United honors Marine veteran employee with his name on jet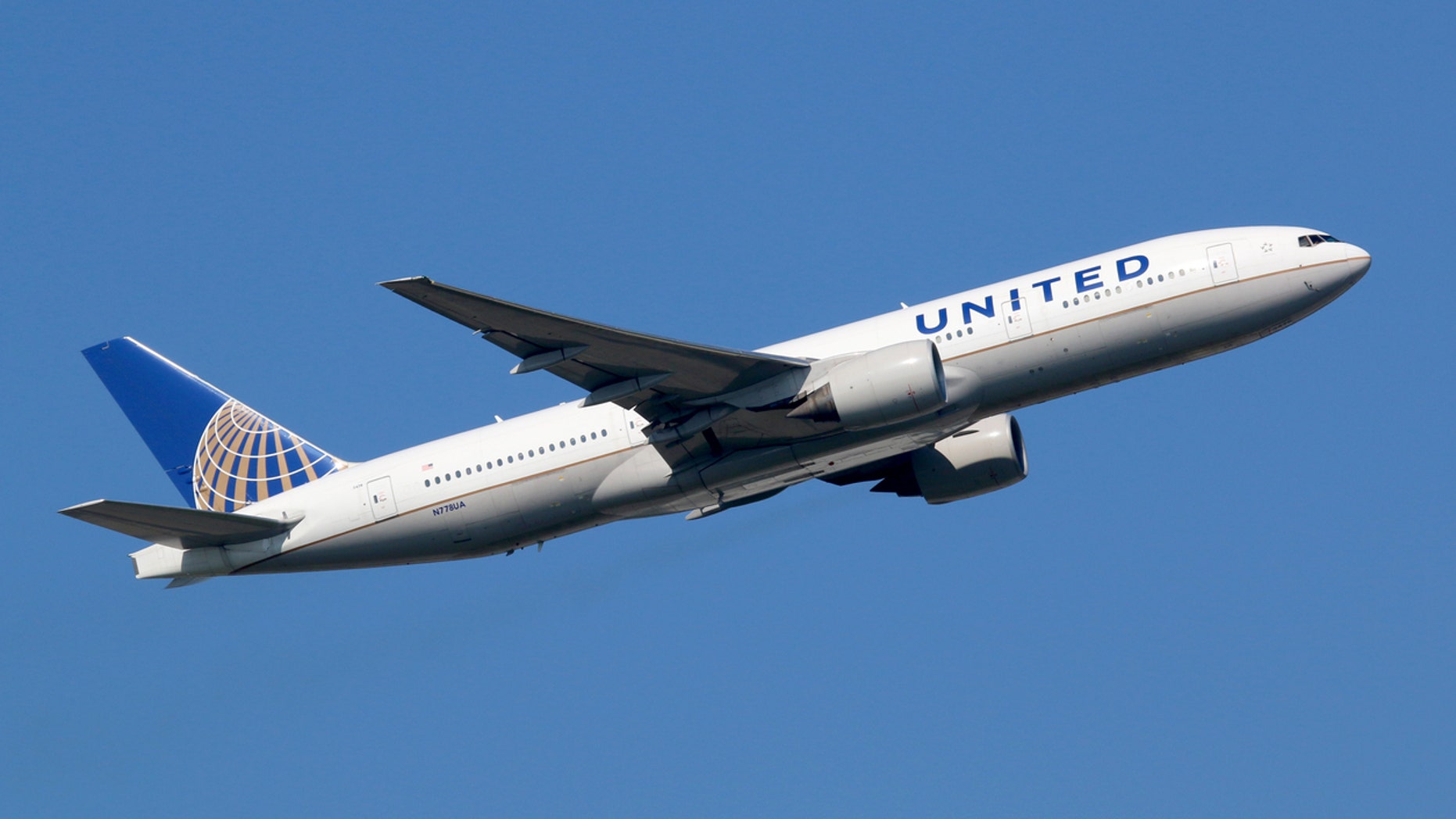 United staffer Mark Lehman was in for a surprise when he arrived for work on the morning of Dec. 5 at Cleveland Hopkins International Airport. Walking into the hangar to begin the day as a lead ground service equipment technician, Lehman was greeted by family, friends, co-workers and a surprise unveiling ceremony.
Prompted by the group, the Marine veteran and United employee of 30 years pulled aside an American flag mounted on a plane, only to find his name — "Cpl. Mark Lehman" — inscribed on the side of a B737-9 jet. The 52-year-old is the first to be honored by United as part of its November salute to veterans, Cleveland.com reported.
THIS WOMAN BEAT 17,000 APPLICANTS FOR THE 'BEST JOB ON THE PLANET'
"I really think veterans will appreciate seeing a veteran honored in this way. We hope to expand the program beyond just veterans to others, what we might say are United heroes," Jim Casey, United's senior manager of operational transformation in Chicago, told the outlet.
Specifically, the airline will begin emblazoning the names of heroes on the sides of aircraft "that will fly for some period of time," Casey said. According to his friends and family, Lehman is the perfect first honoree.
United honored the father of two for his military service from 1983-1987, which included a tour in Okinawa. The airline also recognized his passion for volunteer work in his community, from pitching in at high school drama productions to providing food and coffee to local police departments. Lehman also gives much of his free time to Patios for Patriots, a nonprofit which constructs backyard patios for veterans.
THOMAS COOK PLANE ENGINE EXPLODES DURING TAKEOFF: 'WE'RE LUCKY TO BE ALIVE,' SAYS PASSENGER
Patios for Patriots co-founder Jason Geiser described Lehman as a "huge part" of the volunteer organization since its inception two years ago. "He's the most unselfish person I've ever met. Mark has taken vacation days to come out and work a full day in the hot sun just to help other veterans," Geiser told Cleveland.com.
Meanwhile, Lori Lehman knew that her husband would be "probably choked up, then just be speechless," to receive the award, but that he more than deserved the accolade.
"He works hard for everybody that he works for, volunteers with," she said. "Very dedicated, meticulous with his work, cares about everything, just believes in what he does."
Though Lehman said he "almost cried" when he saw his name just below the cockpit, he described United's new campaign to honor fellow vets as simply "incredible."
FOLLOW US ON FACEBOOK FOR MORE FOX LIFESTYLE NEWS
"Sometimes you, as a veteran, when you're serving sometimes you wonder if people really care, and even when you get out, do people really care that I was in the Marine Corps," he said. "And this company had a way of saying, 'You know what? It matters. It matters what you're doing' … so I totally appreciate it."
"It's something I never expected beyond my wildest belief."