United Airlines reducing service to Japan, South Korea, Singapore amid coronavirus outbreak
United Airlines announced on Friday that it would be scaling back its routes to Japan, Singapore and South Korea amid the ongoing COVID-19 outbreak.
The airline further announced that its suspension of service to mainland China and Hong Kong is extended through April 30.
SEE IT: PASSENGER PLANE MAKES EMERGENCY LANDING IN 'OPEN FIELD' IN KENYA
"We are reducing capacity to Tokyo-Narita, Osaka, Singapore and Seoul. Additionally, we are extending the suspension of flights between our U.S. hubs and Beijing, Chengdu, Shanghai and Hong Kong through April 30," the airline wrote in a statement shared with Fox News. "We will stay in close contact with the CDC and other health organizations as we continue to evaluate our schedule."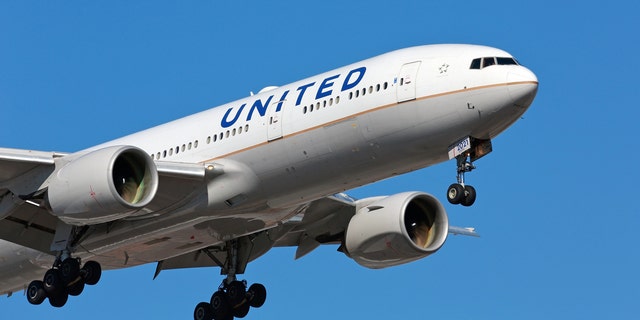 As part of its reduced service, travel between several U.S. airports and Tokyo has been temporarily canceled or reduced. Flights between Los Angeles International Airport (LAX) and Narita International Airport (NRT) will be canceled between March 8 and April 24, as will travel between Houston and NRT. Flights between Chicago O'Hare International Airport (ORD) and NRT will be canceled between March 9 and March 27; travel between ORD and Haneda Airport (HND), also known as Toyko International Airport, resumes March 28. Travel between Newark Liberty International Airport (EWR) and NRT will be reduced to just five weekly flights (down from daily flights) for April, and travel between Daniel K. Inouye International Airport in Honolulu (HNL) has downgraded the size of its aircraft for April.
CLICK HERE TO SIGN UP FOR OUR LIFESTYLE NEWSLETTER
United has also announced reduced service to airports in Asia out of San Francisco International Airport (SFO), including: a reduction in weekly flights to Kansai International Airport (KIX) in Osaka, Japan, down from daily to five times per week; a reduction in flights to Singapore Changi Airport (SIN), down to one daily flight between March 8 and April 24, down from two daily flights; a reduction in flights to Incheon International Airport (ICN) in South Korea, down to three flights per week between March 8 and April 30, down from daily flights in March and twice daily in April; and a smaller aircraft serving Taiwan's Taoyuan International Airport (TPE) in March and April.
The airline is also currently offering travel waivers to ticketholders with scheduled travel to select destinations due to concerns over the ongoing coronavirus.
CLICK HERE FOR COMPLETE CORONAVIRUS COVERAGE
On Thursday, United Airlines extended that courtesy to some travelers scheduled to fly to Northern Italy.