Unique ways to enjoy the Cherry Blossom Festival
The annual Cherry Blossom Festival in Washington, D.C., which kicked off this past weekend and runs until April 13, draws nearly 1.5 million visitors each year. And despite the chilly temperatures these past months, this year should be no different.
Tourists and locals will be making their way to the Tidal Basin, the Mall and Nationals Park during the next four weeks to soak up the pink-hued trees, historic sites and warmer weather.
In 1912, Japan gave more than 3,000 Yoshino cherry trees to the U.S. to celebrate relations between the two countries, sparking the creation one of the nation's biggest festivals.
Now, hotels and travel companies are finding over-the-top ways for visitors to enjoy the festival and to add a little luxury to their trip to the nation's capital.
1. Hop on the Cherry Blossom Express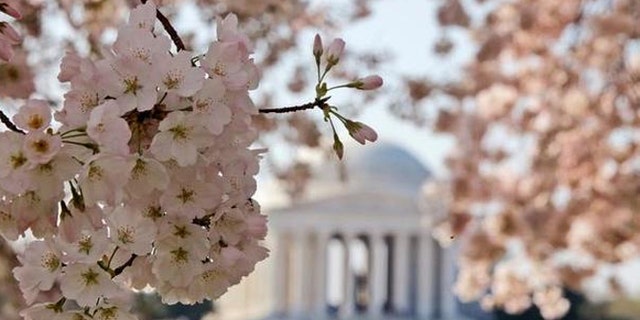 All aboard! The New River Train Company is offering an all-inclusive railroad package to Washington. The journey begins in Huntington, W.Va., and takes you on a scenic journey through the New River Gorge and over the Blue Ridge Mountains. All meals are included. Once you arrive in Washington, you will head to your hotel to prepare for two days of touring all the monuments, museums and historical sites, most of which have already been planned for you. Once you have had your fill of Cherry Blossom festivities, you will head back to Union Station to board the train back to West Virginia. The package is $869 per person for doubles.
2. The Ultimate Leica Experience Package at Capella D.C.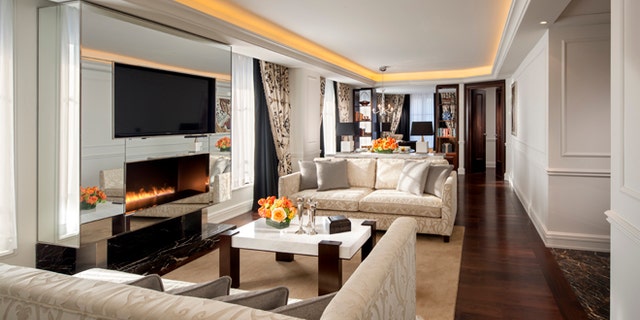 Leica Cameras and the luxury Capella D.C. hotel have partnered to create the ultimate luxury experience for visitors. The package includes two nights in one of Capella's presidential suites, transportation throughout your stay and a special guided tour of several cherry blossom sites throughout Washington in a Mercedes GL. Guests will also be able to participate in a private sushi-making class to celebrate Japanese culture on the rooftop of the hotel. But it doesn't end there. Each package includes one S Series and up to three D-Lux series cameras from Leica. And just in case the only photos you have ever taken are on your cellphone, the Washington Leica store will have two of their professionals on hand for a tutorial on how to use your brand new camera. They will also be there as you tour D.C. to help you take some amazing photos of the cherry blossoms. A Leica professional will also conduct a private family portrait session on the steps of the National Portrait Gallery. Each family will have the opportunity to have the portrait displayed at a local D.C. gallery. This package is best for a family of four, and rates begin at $50,000 for a family of four. For more information visit http://www.capellawashingtondc.com
3. Cherry Blossom Tours led by The National Park Service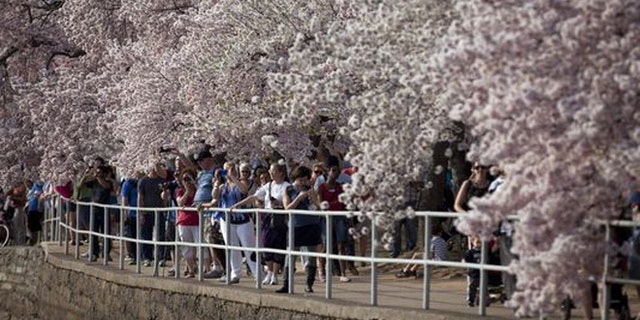 Catch one of the several off-the-beaten-track tours of the trees that are led by park rangers throughout the festival. One of the more interesting ones is a lantern walk and a bike tour. The lantern tours take place Thursday-Saturday starting at 8 p.m. Don't forget to bring your flashlight for this one. There is no fee for any tour led by the Park Service. For more information, go to: nps.gov/cherry
4. Fly a kite at the Blossom Kite Festival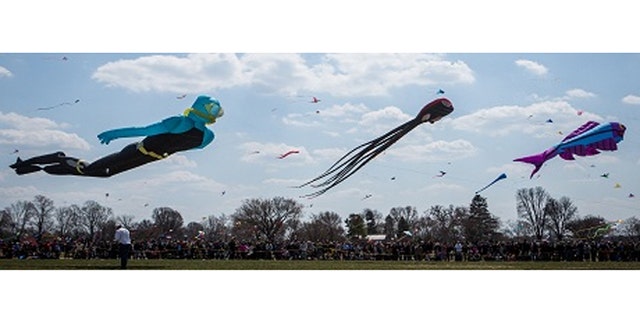 Kite makers come from around the world to participate in this display of creativity on March 29. But it's not just a pretty sight; kite fliers participate in demonstrations and competitions throughout the day. The festival begins at 10 a.m. on the grounds of the Washington Monument.
5. Bike and roll around D.C.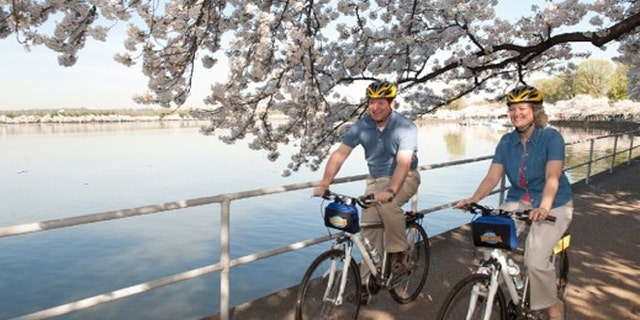 See the sights by bike or Segway! You can enjoy the beauty of the blossoms during Bike and Roll D.C.'s guided tours, and you can get some fitness time in on this fun excursion. Tour times vary from 1.5 to 3 hours and are available daily. Prices range from $25-$49 per person. For more information go to: bikethesites.com.
6. Go sake tasting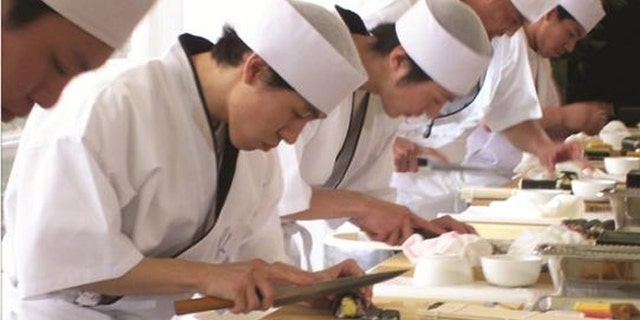 The ornate Carnegie Library is the site of a grand sake tasting that will feature sake, shochu and beer from Japan's master brewers. Visitors can also sample food from local Japanese restaurants and enjoy performances from Japanese performers. The event is on April 3 from 7 to 9 p.m., and general admission tickets are $100.