Undecided travelers may save big with airline fare lock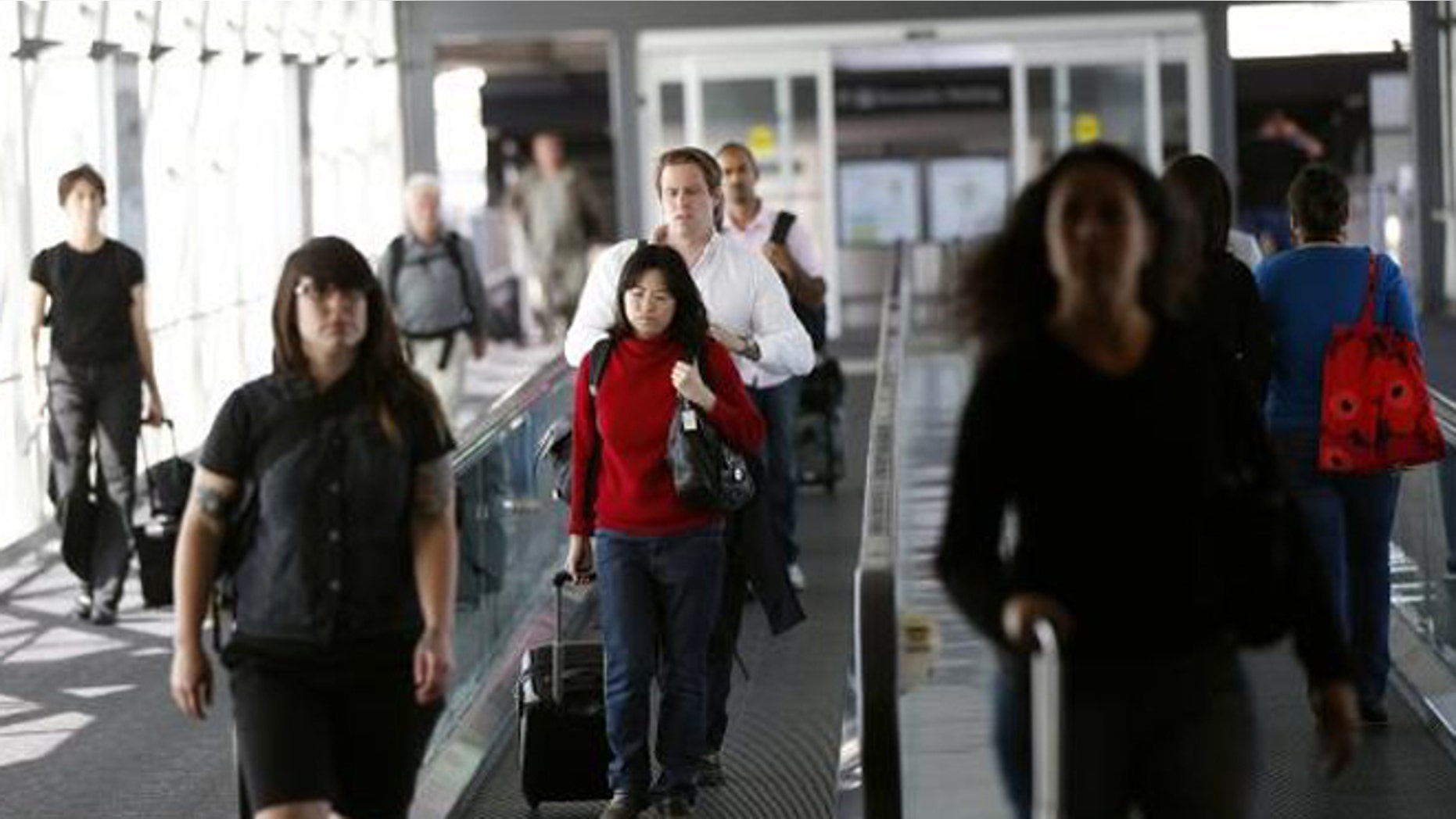 How much are you willing to pay to freeze an airfare until you can finalize your travel plans? While searching for flights on United recently, I came across an add-on option I had never seen before: a fare lock. On this particular itinerary, United offered an option to lock in a fare for 72 hours at $9.99 or $14.99 for one week. I chose not to buy the ticket or pay for fare lock and a week later, the price on the same itinerary had gone up and the fare lock option disappeared.
Frequent travelers know that airline prices can fluctuate by the minute and the airlines are always searching for new ways to grow revenue. According to IdeaWorks Company, ancillary revenue for airlines soared nearly 20 percent in 2012 to $27.1 billion, with United leading the way at more than $5.3 million.
In January 2012, the Department of Transportation instituted a new regulation, forcing airlines to give passengers the right to hold a reservation without payment or cancel a booking without penalty for up to 24 hours after the reservation is made, providing it is one week or more prior to departure date. With that in mind, when does it make sense to pay for fare lock?
According to Jay Sorensen, the president of Wisconsin-based IdeaWorks Company, the fare lock concept was pioneered by a discount Spanish carrier called Vueling several years ago. Other foreign carriers like Pegasus Airlines and Estonian Airlines followed suit.
Continental became the first U.S. airline to introduce the fare lock option shortly before it merged with United in 2010, and United has kept it. United won't disclose how much revenue fare lock has generated for the airline but Sorensen says they wouldn't have the kept the offer around if it wasn't a moneymaker.
A spokesperson for United said that the airline offers the fare lock option on most flights operated by United and United Express, at a cost ranging from $6.99 to $14.99 per person. The carrier also offers fare lock for some reward itineraries.
John DiScala, a frequent traveler and founder of JohnnyJet.com, said that he never pays for fare lock but he thinks more U.S. carriers will introduce the option in the future.
"All the U.S. airlines have to give you a 24-hour grace period," he said. "So if you are flying into or out of the U.S. and are in doubt, book the ticket and you can cancel with no penalty within 24 hours."
DiScala says that if he's shopping for flights on American Airlines, he takes advantage of their free 24-hour hold. "Almost every day, I check the prices and if it's good, I'll hold it," he said.  "If it's the same price the next day, I'll hold it again."
American is the only major U.S. carrier that offers the free hold, though all allow passengers to cancel tickets within 24 hours so long as the reservation is made a week or more prior to departure. DiScala says he uses these methods regularly and also signs up for the airlines' fare alerts to stay on top of deals. The airlines don't advertise the 24-hour cancellation rule because the last thing they want is armies of bargain hunters habitually buying and cancelling tickets.
"Most consumers don't know about this rule; it takes years for the information to trickle down," said George Hobica, founder and president of AirfareWatchdog.com.
Sorensen believes that the fare lock option makes sense in some situations but said there's no way for consumers to predict when United will offer it.
"United has a complex algorithm, when the risk is minimized for the airline, in terms of offering the hold, it will offer it," he said. "It's not something the consumer can rely on. That is a major problem associated with this approach. It protects the airline but it's something that the consumer can't count on."
So, when is United's fare lock option worth the money? There are several scenarios to consider when making an informed decision about your upcoming flight purchase.
Think about 3, 7, 14 and 21-day advance purchase rules. Some airlines also have 1-day and 30-day advance purchase fares, but 3,7, 14 and 21 are the most common. So if you're thinking about booking a flight for a departure in eight days, for example, but won't be ready to commit for a few days, you might be able to lock in a 7-day advance purchase fare using fare lock.
An educated consumer will know a good fare when they see it. You won't know if a fare is worth paying to lock if you don't follow the market. Sign up for the airlines' individual fare alerts or if you're tracking a specific route, use price alerts on Kayak, Hipmunk or another flight search site. For many itineraries, Kayak also provides a recommendation on whether the price is likely to go up or down in the upper left side of its search results page.
Waiting on miles. If you're using miles for one or more persons in your party, and you know you have miles that will soon post to your account, or you need time to move miles from one account to another one, it might make sense to use fare lock, if it's offered.
Waiting on your boss or friends. If you see a great fare but don't know if you can get time off of work or if you can find a travel companion, you might consider fare lock.
Find a hotel room and a car before confirming. A great airfare doesn't help much if you can't find a good deal on a hotel or rental car. Fare lock can buy you some time to confirm the rest of your trip before committing.