Tourist in Bali nearly swept away by massive wave in wild viral video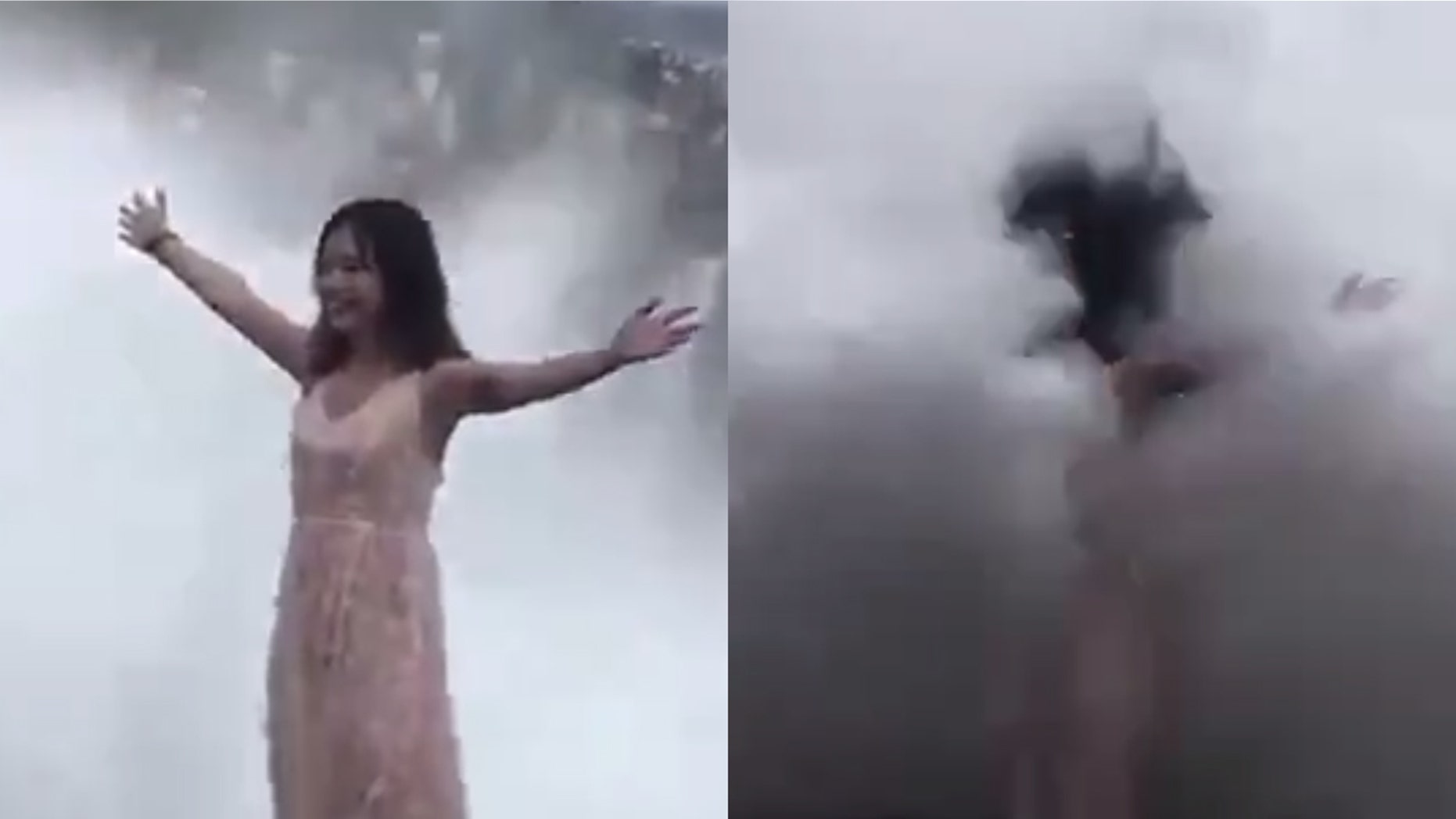 Probably safe to say she'll never do that again.
A tourist in Bali appears to have escaped serious injury after being struck by a massive wave while posing for a photo along the rocky coast of the Nusa Lembongan island, footage going viral on Chinese social media shows.
GRAPHIC: WOMAN LICKS PLANE TOILET, FILMS IT, UPSETS INTERNET
The woman, who was not identified, was posing for a photo with her arms outstretched — and her back to the water — when the forceful wave swelled up behind her and smashed against the cliffs before appearing to knock the woman off her feet.
The short clip, which was also shared by Chinese news outlet People's Daily, ends with onlookers screaming.
Miraculously, the woman survived the ordeal with only injuries, according to Shanghaiist. Subsequent footage shows the tourist, still soaked, with what appears to be a cut on her shoulder and a bruise on her elbow.
The site where the incident reportedly happened, a cove on the Balinese Island of Nusa Lembongan, is famous for the massive waves that crash up against the rocks. The spot has also been nicknamed "Devil's Tears," after the mist that hangs in the air following the surf, News.com.au reports.
ALBANIA LAUNCHES ODD NEW TOURISM CAMPAIGN TARGETING LIAM NEESON
At least one previous traveler has also warned of the dangers of Devil's Tears on TripAdvisor, telling potential travelers that while there may have been a warning sign in the parking area, there was little else to alert tourists of potential dangers, at least as of late 2018.
"We were there one week ago and there are absolutely no warning signs that every area beyond the immediate vicinity of the parking area is extremely dangerous," wrote the TripAdvisor user. "We were coming from Dream Beach walking along the cliffs towards Sandy Bay beach. Nowhere near the edges but a giant wave swept our children against the rocks requiring our [10-year-old] son to be taken to hospital with serious cuts requiring several stitches," the user added.
CLICK HERE TO GET THE FOX NEWS APP
"Apparently there is a warning sign at the parking area but we never seen/passed it."