Top 10 value destinations where you can go anytime of the year
As the president of a travel company, I get a lot of questions. But the one that I get asked most often is, "Where are the deals?"
The answer isn't as straightforward as you might think. The price of airfare and accommodations are huge factors, of course. But you also have to take into account things like discounts, which may make a destination a steal compared to prior years. Entertainment options are also important to consider, as they can add to costs once you're there.
Enter Hotwire's Travel Value Index. Every year we analyze the top 50 U.S. leisure travel markets and score them based on three categories – low prices, discounts and affordable entertainment – to determine the top 10 destinations where people can find the best overall travel value.
This year, there are some great destinations. And the best part is that you can have an unforgettable vacation pretty much any time of year in these places.
1. Atlanta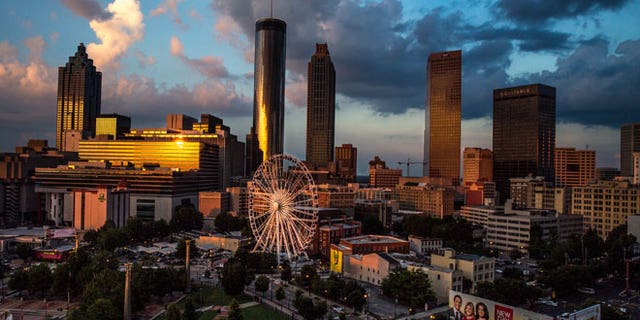 Atlanta has been in the top three for the past five years, but the sheer value of a visit to the City in the Woods is not to be taken lightly. While it's home to some of the lowest prices (Low Price Rating: 92) and good discounts (Discount Rating: 71) on hotel, car rentals and air travel, this Southern gem also has great attractions. Whether it's a visit to theme parks like Six Flags Over Georgia or a trip to the Philips Arena to see some Atlanta Hawks basketball, there's lots for travelers to see and do – and all at very reasonable prices.
Sample deal: $54 per night for a 4-star hotel in the Perimeter area
2. Orlando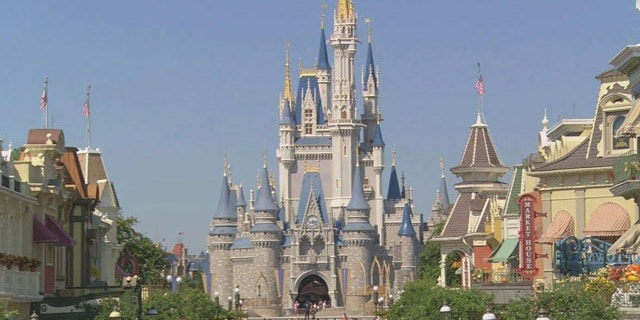 Like Atlanta, Orlando has consistently proven itself to be a standout destination when it comes to discount travel. We found it to be one of the most popular destinations for Valentine's Day and Thanksgiving, and now it's maintained its position as a great vacation getaway for all-around value – with an overall score of 98 for its low prices (Low Price Rating: 92) and entertainment (Entertainment Rating: 85).
While Atlanta may have stolen Orlando's thunder by bumping it down one spot on the list, this Floridian tourist haven still sports more entertainment attractions than almost any other destination in the country. It's easy to recommend attractions like Disney World and Universal Studios Orlando, which provide fun throughout the year, but Orlando also offers many other world-class options. Theater lovers can watch a play at the Orlando Shakespeare Theater, and wildlife tourists can visit Discovery Cove and spend some time with the exotic birds, rays and dolphins.
Sample deal: $68 per night for a 4-star hotel in the SeaWorld – I-Drive South area
3. Tampa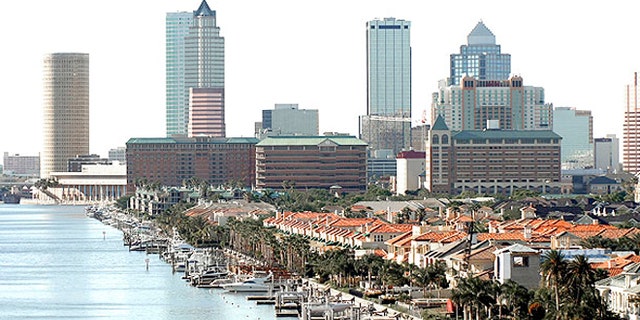 While Orlando hogs most of Florida's travel industry spotlight, its neighbor, Tampa, is also great for low prices (Low Price Rating: 96), placing it at third in the Travel Value index now for two years running. For tourists who want to enjoy some time on the water, Tampa has Orlando beat with its coastal location. Some of Tampa's beaches, including the one at Fort De Soto Park, are consistently rated among the best in the country. USA Today called Fort De Soto the best family beach in the United States.
Sample deal: $87 per night for a 3-star hotel in the Tampa North – Tampa Stadium area
4. Phoenix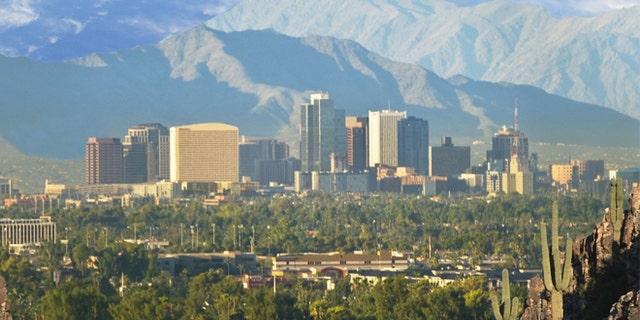 Travelers looking for a desert getaway often think of Palm Springs or Las Vegas, but we're recommending Phoenix as a "sleeper city" with a ton of must-see sites. Visitors who want to experience some of the city's natural beauty can pay a visit to the 50-acre Desert Botanical Garden, which is home to some rare and beautiful plant species. While Phoenix does offer some great deals (Low Price Rating: 81), its highest rating is for its entertainment options (Entertainment Rating: 82). There are casinos, comedy clubs and nightlife options to please all kinds of travelers.
Sample deal: $87 per night for a 4-star hotel in the Scottsdale Old Town area
5. Dallas-Fort Worth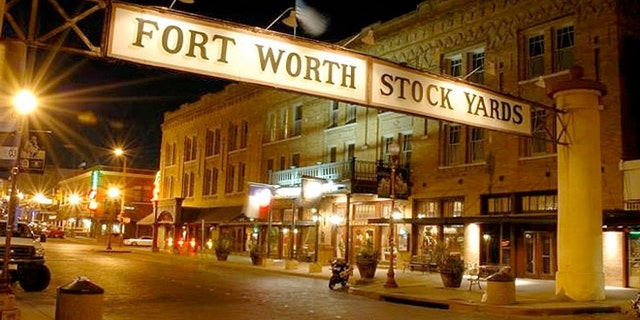 Dallas-Fort Worth offers low prices (Low Price Rating: 74), and discounts on top of them on top of them – making for some excellent travel prices. But getting a great deal is just the beginning: Attractions like the Dallas Museum of Art and the Dallas Arboretum, as well as professional teams in almost every sport, will have you falling for this Texas metropolis.
Sample deal: $50 per night for a 3.5-star hotel in the Galleria – Park Central area
6. Raleigh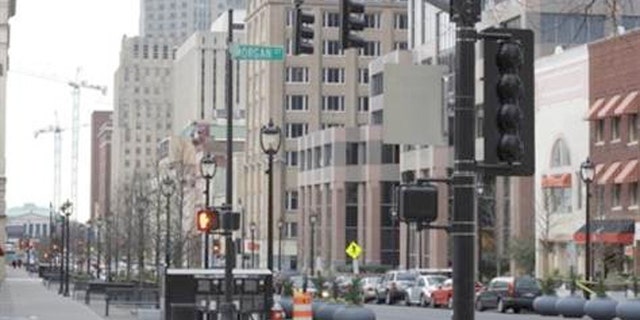 Raleigh has been a destination on the rise over the past year, with new hotels opening and some great natural sites to visit for the adventurer in all of us. On top of its low prices (Low Price Rating: 100), Raleigh is home to lots of free family-friendly attractions. Families should be sure to visit Pullen Park – the first public park in North Carolina, and one of the oldest amusement parks in the world. Complete with a carousel, pedal boats and a train that goes all the way around the park, Pullen is one of many great attractions that are fun for all and won't break the bank.
Sample deal: $68 per night for a 4-star hotel in the Research Triangle Park Vicinity area
7. Saint Louis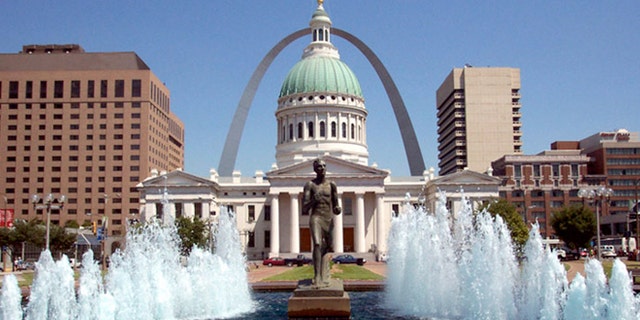 I'm a big fan of St. Louis; my predecessor named it a "sleeper destination" last year, and I put it on my list of Mardi Gras destinations and cities with the most 4-star hotels for less than $100. This year, the city has added new hotels and renovated others, which has led to deeply discounted travel prices (Discount Rating: 81). On top of that, St. Louis offers great options for entertainment, boasting the world-famous Gateway Arch as well as cultural experiences like the Muny – the world's largest outdoor theater.
Sample deal: $96 per night for a 3.5-star hotel in the Downtown Saint Louis area
8. Kansas City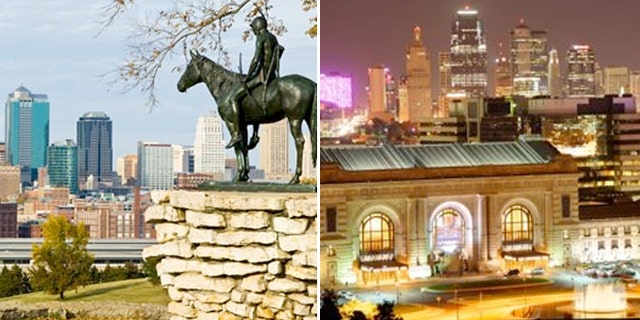 Though it comes in as the eighth best value destination on this year's list, Kansas City is offering some of the best discounts of the bunch, with an overall discount rating of 82. History buffs can visit the World War I Museum to watch the past come alive, and sports fans will have no shortage of events to watch, from the Royals at Kauffman Stadium or the Chiefs at Arrowhead Stadium.
Sample deal: $101 per night for a 4-star hotel in the Downtown Kansas City and Crown Center area
9. Albuquerque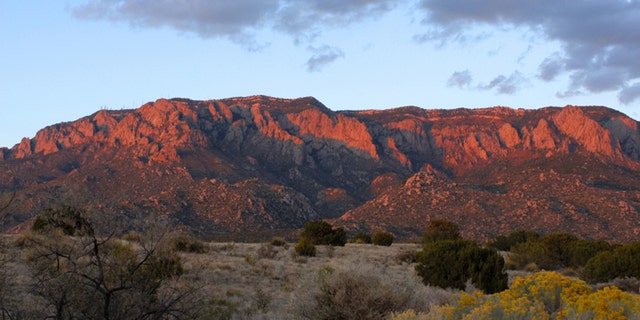 Reappearing on the list is Albuquerque, which offers visitors low prices (Low Price Rating: 72) on travel and lots to see and do. Tourists to the "Land of Enchantment" will enjoy the area's authentic Mexican cuisine, garnishing any dish with some of the green chili that New Mexico is famous for. In addition to the high-quality food, visitors can take a hike along one of Albuquerque's many desert trails or take a ride on the Sandia Peak Tramway – the world's longest aerial tram – which offers an unforgettable view of the Sandia Mountains.
Sample deal: $98 per night for a 3.5-star hotel in the Downtown Albuquerque – Old Town area
10. Nashville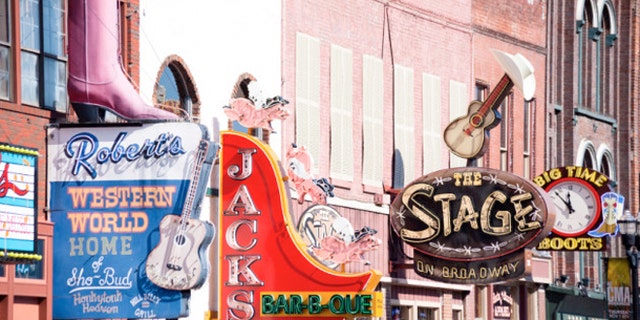 Nashville earns its place on the list because of its many affordable entertainment options (Entertainment Rating: 80). As home to the Grand Ole Opry and the Ryman Auditorium – one of the most famous country music venues in the world – this Tennessee city is a must-visit for music lovers young and old. In addition, the city's massive Opryland Hotel is a great place to stay, with a small river running through the hotel grounds and ballrooms, restaurants, and stores, making the hotel a great visit year-round.
Sample deal: $108 per night for a 4-star hotel in the Brentwood area
Hotel sample rates are based on searches made on Hotwire.com on 3/7/14 for stays 4/3 – 4/6/14.