Toddler on American Airlines flight hit in head with oxygen canister that fell from ceiling during landing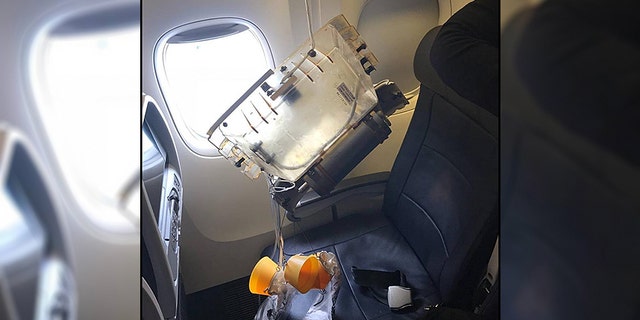 A small child was hit in the head with an oxygen canister on an American Airlines flight after a panel fell from the ceiling during landing.
The 1-year-old boy was sitting in his mother's lap in a window seat on flight AA126 from Hong Kong to Dallas-Fort Worth Airport Saturday afternoon when the incident occurred.
DELTA PASSENGER SUFFERED 'PAINFUL' CARTILAGE DAMAGE AFTER CHILD ON FLIGHT REPEATEDLY KICKED HER, SHE CLAIMS
The toddler's mom, Jennifer Zanone, said the airline instructed her to wait at the gate to report the incident, but no one showed up, the Star-Telegram reports.
"We stood there waiting for an agent and our stroller until the captain himself walked off the flight and apologized to us," Zanone told the Star-Telegram. "After leaving the gate area, we went to the next customer service area to try to report the incident and were given the runaround for an hour and a half. While the apologies were appreciated, documentation of the incident would have been preferred."
Zanone said she was offered medical assistance for her son, but turned it down. "We were offered medical assistance immediately following the incident and we did decline because I didn't know what the medic could do on site with a jet-lagged, exhausted child, so I chose to monitor himself until I could get him back to his own doctor," she told the Star-Telegraph.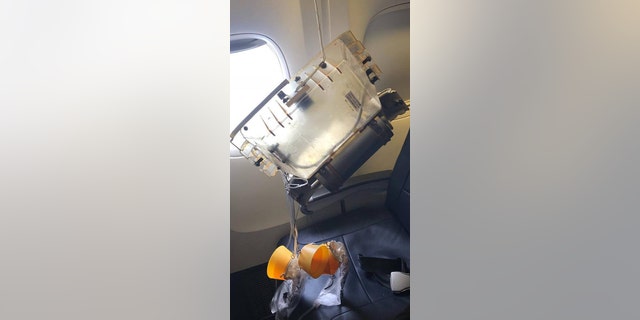 FLIGHT SKIDS OFF RUNWAY IN SIOUX FALLS
A spokesperson for American Airlines confirmed that the company reached out to Zanone in a statement to Fox News.
"American's primary concern is for the Zanone family and their young child. Our customer relations team has spoken with Mrs. Zanone to offer additional support and obtain details of what transpired at Dallas/Fort Worth Saturday.
"Customers trust us to take care of them and we take that responsibility seriously. Our flight attendants offered to request medical personnel meet the aircraft upon arrival at the gate, but that request was declined by Mrs. Zanone."
FOLLOW US ON FACEBOOK FOR MORE FOX LIFESTYLE NEWS
The spokesperson also said officials are working to gather more information in order to figure out what caused the "unfortunate incident."
Zanone and her son later got on a connecting flight home to Denver, the spokesperson said.