Ticket sales for Winter Olympics in South Korea are sluggish; tensions with North Korea temper interest
NEWYou can now listen to Fox News articles!
Near the end of December, some 655,000 tickets for the Winter Games in South Korea had been sold, according to the organizing committee's official website Pyeongchang2018.com.
That is 61 percent of the 1.07 million tickets that organizers had set as a target for the event, whose opening ceremony is scheduled for Feb. 9. Even the website acknowledged that the sales "had been sluggish."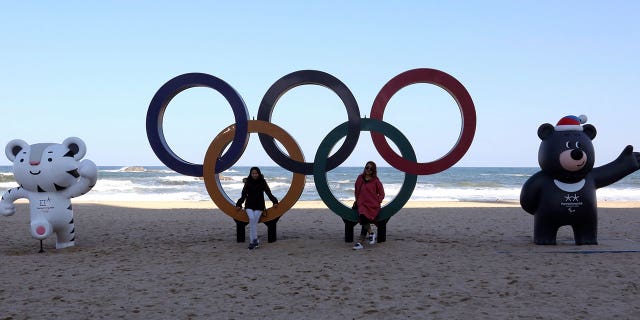 PRESIDENT TRUMP SERVED 360-YEAR-OLD SOY SAUCE AT SOUTH KOREA STATE DINNER
Speculation is that interest in attending the games has been affected by the tensions between South Korea and North Korea; the site of the Winter Olympics is a mere 50 miles from the demilitarized zone separating the two nations. What's more, the remote rural town of Pyeongchang is not alluring enough to attract travelers, some in the tourism industry say.
I think people are too fearful about North Korea, but to be honest [Pyeongchang, South Korea] is not a great tourist destination to begin with. You've got to be going because you want to see the Olympics.
"I think people are too fearful about North Korea, but to be honest it's not a great tourist destination to begin with," said Brian Peters, CEO of Bucket List Events, a Texas-based travel agency that offers sports-themed packages, told L.A. Biz. "I guess I should be espousing the opposite viewpoint, but it's just not a great tourist destination. You've got to be going because you want to see the Olympics."
International Olympic Committee member Gian-Franco Kasper told a French media outlet that the tensions with North Korea are affecting interest in attending.
"I will tell you the truth: I do not expect too many spectators at the 2018 Pyeongchang Games," Kasper said. "The current political crisis in the region does not encourage Europeans to travel to South Korea."
Efforts to get a comment from the Olympic committee were unsuccessful.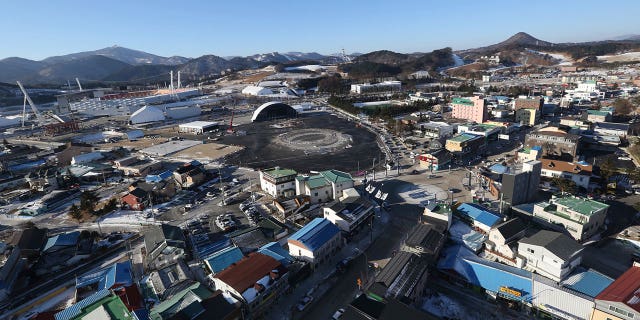 EXPERT: THESE ARE THE WORST DAYS TO FLY IN 2018
South Korea has a lot riding on the event — not the least of which is an expectation that it will boost its economy, the fourth-largest in Asia.
Lee Hee-beom, the head of South Korea's Winter Games organizing committee, said last year that the expectation was that hosting the event would bring nearly $30 billion — through such things as tourism and construction — to the country over the next decade.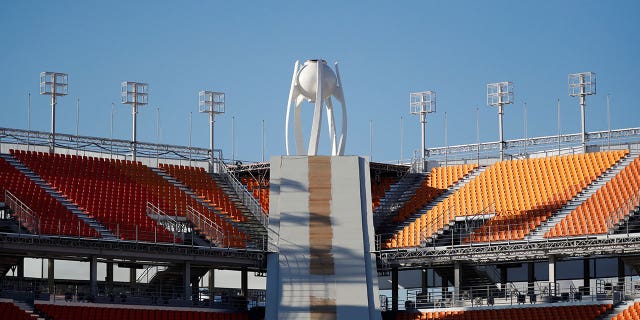 Pyeongchang2018.com described the Winter Games as "a good chance to promote the country's beautiful mountains, scenic vistas and other tourism-related products."
MyBucketListEvents.com says the total cost of going to the Winter Games for anywhere between 7 to 19 days is $4,895. The cost of a round trip flight to Seoul from the United States around the time of the Winter Games averages about $1,000, according to several travel websites.
A sample budget for the event in Money Magazine showed a total cost of $4,683 that included $915 for a flight to Seoul's Incheon International Airport, $1,870 for a one-week hotel stay near the event, $200 for a Pyeonchang Rail Pass from Seoul, and $1,548 for four ticket packages for alpine skiing, pairs figure skating, speed skaing, a men's hockey match and snowboarding.
FOLLOW US ON FACEBOOK FOR MORE FOX LIFESTYLE NEWS
Officials say there's still time for sales to pick up.
"All in all, they feel very confident and I've always said that we have to trust the Koreans," said Christophe Dubi, executive director of the Olympic Games, to USA Today. "They've always said there would be a boom and a last-minute surge of sales."