Thrillseekers strip naked for roller coaster record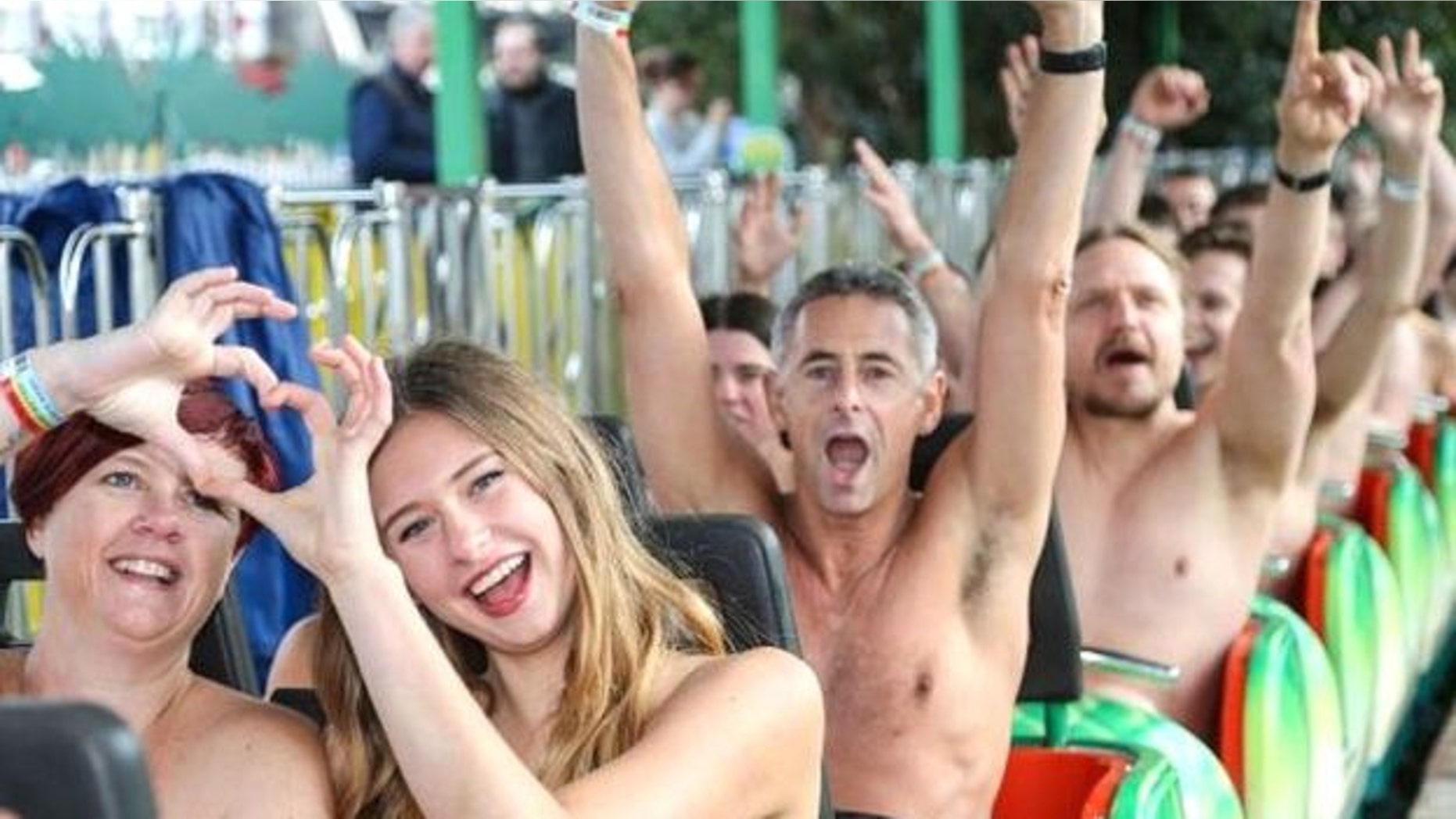 Guess there was no chance of lose change falling from this ride.
Thrillseekers took it all off in a bid to set a new world record onboard the Green Scream roller coaster at the Adventure Island theme park in Essex, Britain over the weekend, reports the BBC.
The group of 57 people --out to set a Guinness Book of World Records for the number of naked people riding a roller coaster, which was set in 2010 where 102 people rode the same roller coaster in the buff — failed.
They, however, were able to raise over $15,000 for Southend Hospital Charitable Foundation's Keyhole Cancer Appeal --so besides the clothes, it was not all lost.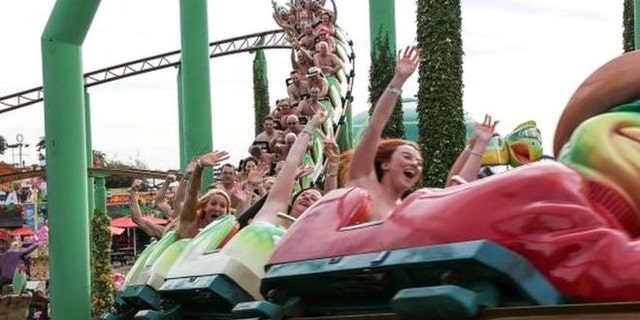 "We've heard some amazing stories from so many who have been directly, or indirectly, affected by cancer and wanted to give something back," Adventure Island spokesman Andrew Renton told the UK's Mirror.
"I am really proud Adventure Island could offer them this opportunity. Admittedly it would have been nice to have bettered our record — but we are still the World Record holders at the end of the day."
Southend Hospital Charitable Foundation praised those who took part for their bravery. "It takes a lot of nerve to take off all your clothes in front of complete strangers, plus the world's media," spokeswoman Lucy Thomas-Clayton said.
"We would like to say a massive thank you to everyone who was brave enough to bare all and raise such a huge amount of cash for our vitally important cause."