Three must see neighborhoods in Washington DC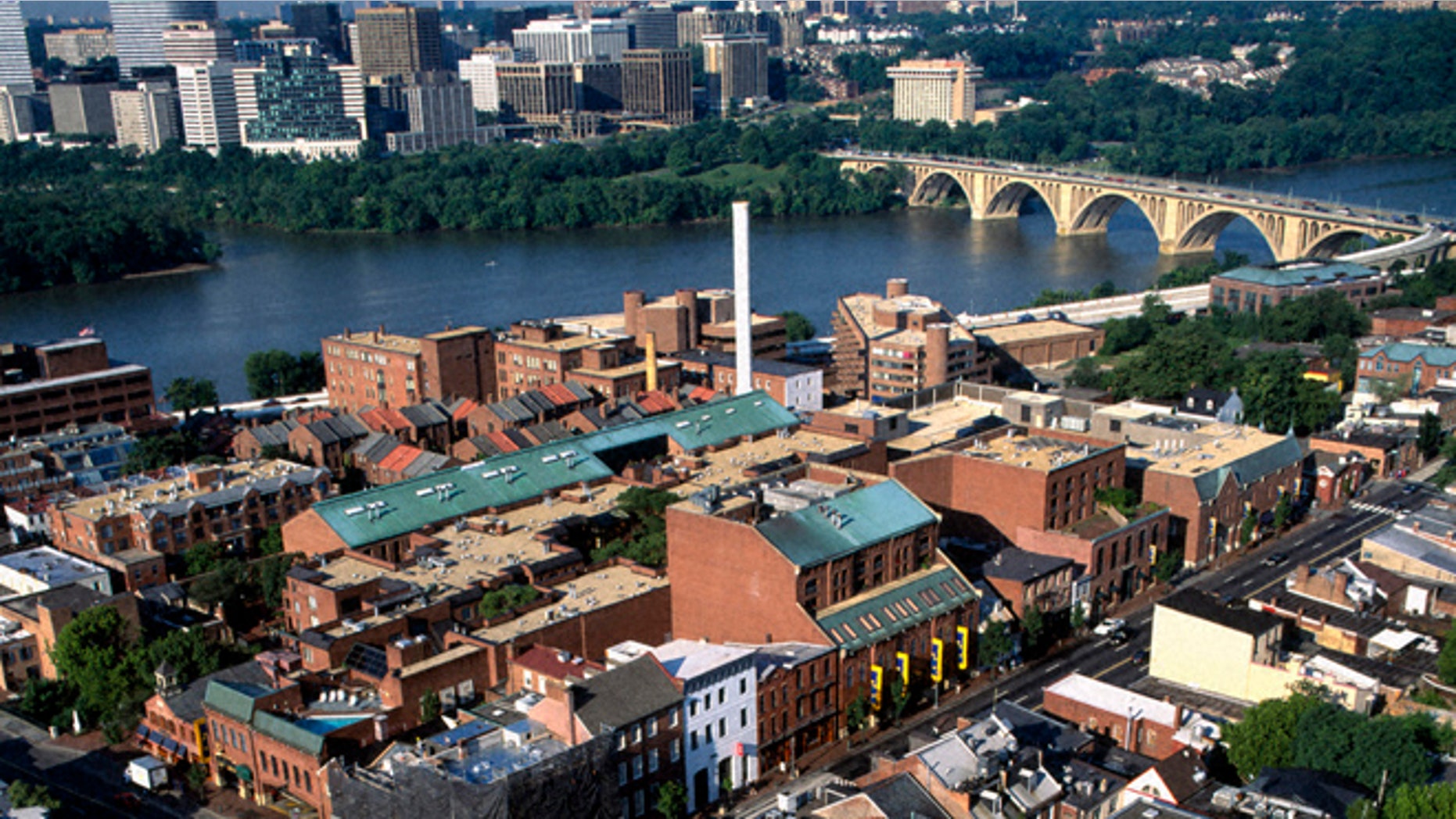 Washington D.C.'s museums, monuments, libraries and National Mall deserve repeated visits, but the city is also a collection of unique, historic and lively neighborhoods. From great shopping and dining to live music, nightlife and the arts, there are many neighborhood's that should not be missed.  Here are three:
Adams Morgan
Adams Morgan is a culturally diverse neighborhood teeming with bars, restaurants and night spots. Many of these establishments are along 18th Street, the heart of Adams Morgan's  thriving artistic community. Here you can find the DC Arts Center, where visual and theater artists showcase their works, and Tryst, a coffeehouse adored by residents
Georgetown
Georgetown, one of D.C.'s oldest neighborhoods, boasts many of the row houses and buildings that help define the city's aesthetic. Lacking a metro stop, the neighborhood is a bit more isolated, but worth the trip. A walk along the Key Bridge offers beautiful views of the Potomac River and the soaring spires of Healy Hall, Georgetown University's flagship building. To ingratiate yourself in Hoya life, visit the quintessential Georgetown restaurant and bar, The Tombs. The intersection of M Street and Wisconsin Avenue is the center of the neighborhood's top-notch shopping and dining scene, which stretches for blocks in every direction. Just south, the Chesapeake and Ohio Canal offers a tranquil path to take a stroll, taking in the picturesque homes and gardens. Georgetown is also famous for being the setting of the 1973 horror film classic, William Friedkin's "The Exorcist." The legendary Exorcist staircase can be found at 36th and M streets.
U Street
U Street has seen a lot of growth over the last decade and the area is home to the historic Ben's Chili Bowl.  Busboys and Poets is a thriving restaurant, bookstore, and cultural center that has emerged in recent years. The name is a tribute to Langston Hughes who worked at the Wardman Park Hotel as a busboy before achieving literary acclaim as a poet. U Street is also world-renowned for its music history and contemporary music scene. The Black Cat and the 9:30 Club are pivotal punk venues and host some of the most exciting current indie and alternative rock bands. Jazz is central to U Street's identity and this neighborhood is home to some incredible clubs such as Twins Jazz. Duke Ellington, a U Street native and one of America's great composers, performed frequently at Bohemian Caverns, a landmark of the American music scene. One of the images most emblematic of U Street is G. Byron Peck's mural of Duke Ellington on the True Reformer Building -- another reminder that all of Washington D.C.'s greatest American icons are not located on the National Mall.