The ultimate guide to finding the low airfares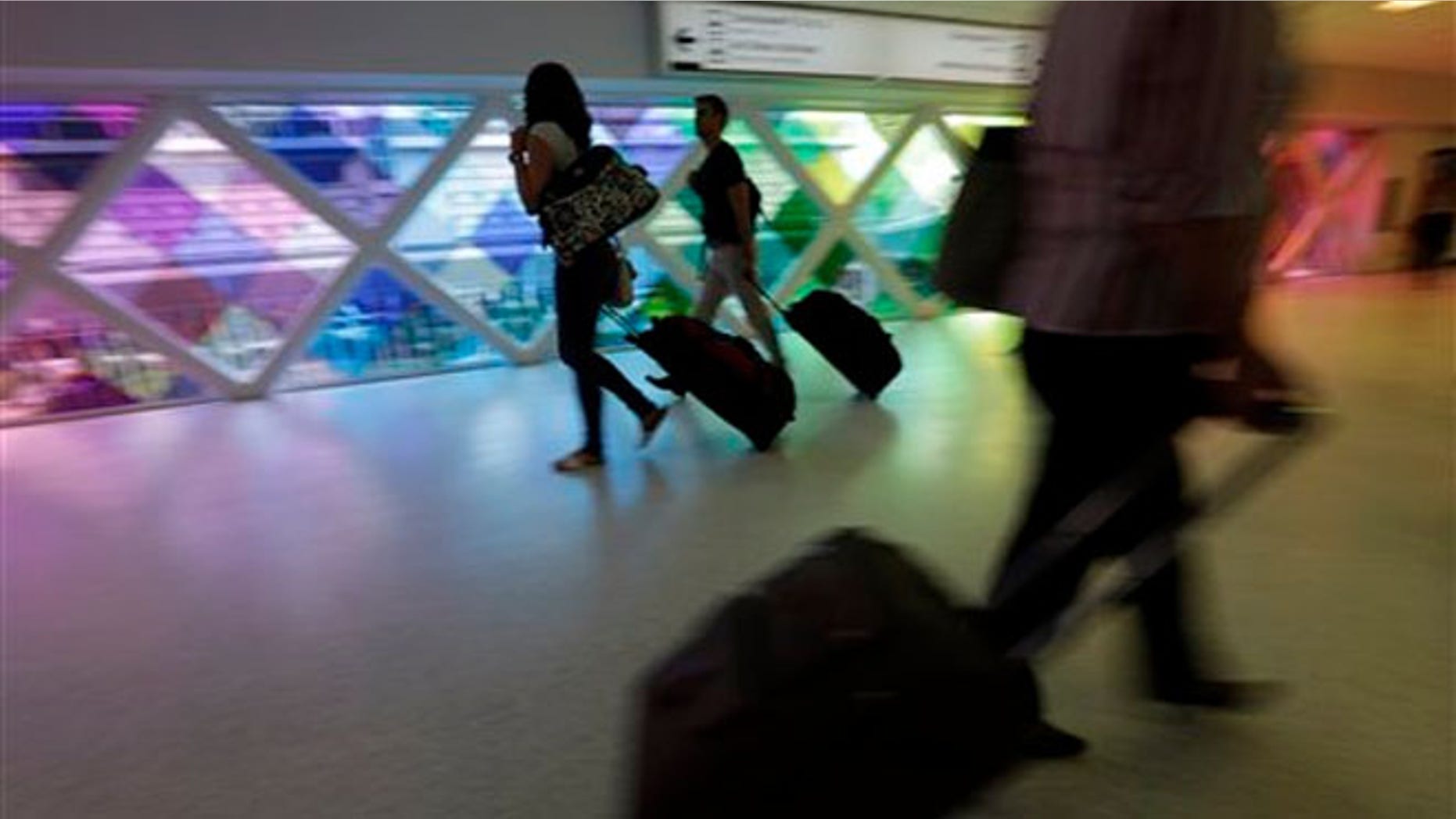 It used to be all so simple. Back in the days when the peppy stewardess (that's what they called them back then) would pin little plastic pilot wings on you (or your kids), airfares changed so infrequently that airlines actually printed them on their schedules. You'd call your favorite travel agent to find the best deal, pack your bags, and jet off. And there were exactly two fares to each destination: coach and first class.
Now, with airfares changing literally by the second and an alphabet soup of different offers, finding the "best" deal is a challenge. And it hasn't helped that some airlines have removed their fares from your favorite travel websites. But don't give up hope. This step-by-step guide will get you ready for takeoff.
Sign up for free airfare alerts 
If I had to offer just one tip, this would be it. There are some astounding unadvertised (and short-lived) deals out there if you know where to find them. Recent examples: New York nonstop to Honolulu for $443 round-trip and Washington to Cancun for $196 round-trip including tax   Many airfare search and listing sites, such as TripAdvisor.com/flights, Travelocity.com, Hotwire.com, and Bing.com/travel (and, of course, Airfarewatchdog.com, the only site that includes Southwest Airlines) offer e-mailed airfare alerts when prices go down. This is just a partial list; do a browser search for "airfare alerts" to see what's available. These alert services all work in slightly different ways. Some will let you specify airline, nonstop vs. connecting flights, and other criteria. Yapta.com will let you choose a specific flight to track (although that flight may or may not be the best deal compared to other flights). Others just let you know when a fare on a route you specify has gone down in price, regardless of the airline or flight time. Twitter is also a good source for fare sales. Follow your favorite airlines (@JetBlueCheeps for example) and even if I wasn't the Twitter-in-Chief, I'd still recommend @airfarewatchdog.
Get e-mail from your airlines 
Next: Sign up for e-mails and frequent flier programs from as many airlines as you can tolerate. Sure, you already get enough e-mail, but you want to fly cheaply, right? Here's why: Airlines are trying to woo customers to book directly with them by offering special deals when you sign up for their newsletters and e-mail lists. One way they do this is by offering "promo code" deals that are redeemable only on their websites. It might be 10 percent off, or $10 off, or even a half-price sale. They also alert you to special deals that can only be booked on their sites or that are only available to members of their loyalty programs. Here's a chart showing how to sign up for U.S.-based airlines' alerts
Next step: ask yourself, Are you a flexible flier? 
If you answer yes you're in luck, because you'll get the lowest airfares if it doesn't really matter what dates you fly to get the lowest fare. There have been some major changes lately in the flexible date search category, because Orbitz, Travelocity, and CheapTickets have disabled their 30-day flexible date search function.
If it doesn't really matter when you go, then you need to search on a website that caters to those with flexible travel dates. Start by clicking over to Cheapair.com, Kayak.com or Hotwire.com and check the "flexible dates" button or link.   Southwest, too, has an excellent flexible date tool (look for "Low Fare Calendar" on the site's homepage) and United.com recently added a great flexible date search function.  CheapAir actually shows you fares up to a 330-day range on some airlines (but only for domestic fares). The other sites require that you choose a 30-day range to search but they include international fares as well.
Do you have flexible destinations?
And if it doesn't matter not just when you go but where you go, there are some "fare map" sites that show the lowest flexible-date search fares on a map, leaving from a city you choose. One such is Google.com/Flights, which is very similar to Kayak Explore. They can be useful starting points, but neither site includes Southwest Airlines and their data is not always up-to-the-minute.
What if you're not flexible in your travel dates or destinations? The above-mentioned sites can be helpful in that case as well, but you also might want to try sites such as Tripadvisor.com/Flights and Momondo.com. These are "meta search" fare sites, and although they don't offer quite the travel date flexibility as some others do, they often include fares that the airlines sell only on their own websites. Again, none of them include Southwest's fares or fares on the smaller but growing Allegiant Airlines.
Flexible airports
Speaking of flexible, consider "alternate" airports. Visiting Japan? Search for fares into closer-in Tokyo Haneda (HND) vs. the better-known and more obvious Narita (NRT). Fares from Philadelphia to Florida expensive? Did you know that Frontier (at least of this writing) flies from nearby Trenton, N.J. to several Florida destinations for much less than you'd find from Philly? And Allegiant Airlines flies from many less-well known airports, as does Spirit Airlines.
"Meta search" vs. online travel agency (OTA) 
So what's the difference? For one thing, online travel agencies have toll-free numbers with agents standing by to help you book or re-book a flight; meta-search sites don't. A meta-search might send you directly to an airline to book your flight, or if the best deal is on a combination of airlines (say, going out on US Airways and coming back on United), they'll send you to an OTA to book. OTA's keep you on their own websites to book travel, and don't always have fares that the airlines are keeping for themselves, but they do show you the widest range of schedules and fares, and sometimes have lower fares than even the meta-search sites do. Plus, they offer air plus hotel packages that can sometimes save you serious cash.
Airline websites sometimes have the best fares 
Next stop: your airline's website. Increasingly, airlines aren't sharing their very best fares with third-party sites such as Orbitz and Kayak. Case in point: recent fares to London from the West Coast for $420 round-trip including tax that were only available on Spanish airline Iberia's website (similar fares were twice that elsewhere). So once you've found a fare, definitely check airline sites directly rather than assuming your favorite third-party site will have all the best deals. Moreover, airline sites might be the only place to book perks like extra legroom seats (such as on JetBlue) and recently Frontier Airlines began charging for carry on bags if fares aren't bought directly on their site (they'll also only give you 25 percent of miles flown in their frequent flyer program if you buy elsewhere, and won't let you choose advance seat assignments, a crafty development meant to cut out middleman booking sites).
But don't ignore Online Travel Agencies!
Yes, airline sites may have the best deals, but they won't allow you to compare fares and schedules on a wide variety of airlines at a glance. And sometimes you'll find the best deal flying out on one airline and back on another. Delta.com won't tell you that it's cheaper taking Delta from New York to LA combining a return on Virgin America. OTA's also have some good package deals that might be cheaper than buying airfare and hotel separately.
Watch out for promo codes 
See those little promo code boxes on your favorite airline's website? What's that all about? From time to time, you'll receive promo codes in your e-mail because you signed up for e-mail from your favorite airlines and online travel agencies. These codes can only be redeemed if you book directly on the airlines' websites, another way they try to build consumer loyalty and cut out the middleman. Try doing a browser search for "airline + promo code" to find mentions of these codes online, or check the Airfarewatchdog blog where promo code deals are regularly listed.
When to use your miles 
After you've found what you think is a good airfare, ask yourself if it's worth spending some frequent flier miles instead. There are smart ways to spend your miles and less smart ones. Rather than cashing in 25,000 or even 50,000 miles for a domestic economy class ticket that might have cost you $250 or $300, why not splurge for a trip to Europe (50,000 miles on some airlines) that might cost two or three times more; or upgrade your $400 economy class seat to a $2,800 business class fare for 30,000 miles on domestic routes? A general rule: if the economy class fare is $400 or more, spending 25,000 miles is a good deal. Less than that, you might be better offering paying cash and saving your miles. However, watch out for frequent flyer ticket fees which can sneak up on you.
Check Southwest and Allegiant Airlines separately 
If Southwest flies where you're going, you'll have to surf over to Southwest.com to see their fares. Another smaller, but growing, carrier that sells only directly to consumers is Allegiant Airlines (allegiantair.com).
Getting the best last-minute airfares 
You'll often get the best fares if you book at least 7 days or more ahead of departure. But what if you don't have that luxury? Other than the airlines' last-minute weekend fares, which you can find on their sites, your best bet is Priceline.com's "Name your own price" feature or Hotwire.com.
Consolidator ("wholesale") fares
There are many "unpublished" fares out there that you won't find on the typical websites like Kayak. If you work for a large company, you may already be enjoying these "negotiated" rates, which are especially low on business and first class flights. But if you don't have access to them through work, you might be able to score a heavily discounted business/first fare with travel agencies such as PlanetAmex.com.
When to use a real live travel agent 
There is another way to find a low airfare, and it's one your mother probably used. Pick up the phone and call a local travel agent, the kind with a real storefront. As good as do-it-yourself online sources can be, your friendly neighborhood travel agent may have some tricks up her sleeve to save you money. Let's say, for example, that you get an airfare alert that fares from Houston to Honolulu are $800 round-trip. But who knew that the same trip, same dates from Dallas is $300. Or that you can fly from Houston to Dallas for $100 and connect onward? Travel agents also sell "consolidator" airfares, which are heavily discounted deals (mostly on international flights). These fares come with more restrictions, but can save you money. And they can also find you amazing package deals. "Bricks and mortar" travel agents often charge for their services, but the savings can be tremendous.
Getting a refund when the fare drops after you buy 
Several domestic U.S. airlines will give you a full refund, in the form of a voucher good for future travel, if the airfare drops between the time you buy and time you fly—if and only if you fly on the same itinerary. Those airlines are Alaska, Jetblue and Southwest. Some other airlines issue vouchers, but deduct a ticket re-issue fee (thanks to recent fee hikes, now as much as $200 on domestic fares, or $250 or more on international ones). A good place to track price drops: Yapta.com, which works with some but not all airlines (notably missing: Southwest).
Watch out for fees 
Once you've found your fare, your job isn't quite done. A low fare on one airline could turn out to be not so low once fees are added on. Airlines are making most of their profits these days not from selling you airfares but with all those fees for baggage, premium seats, and other perks. The fee for an "overweight, over-sized" checked bag to some international destinations on Delta Air Lines can cost (gulp!) $700 round-trip.  Do a web search for "airline baggage fee chart" or "airline fees" to be notified of what you might pay. And don't trust airport baggage scales. Weigh your bags at home before leaving for the airport, and bring a portable digital electronic bag scale to make sure you're not being overcharged. Southwest is currently the only airline that doesn't charge for the first and second checked bags (within weight and size limits), and also doesn't charge a fee if you wish to change your travel dates.
Best days to travel 
Although a low airfare can pop up at any minute of the week, one thing's for certain: it's cheaper to fly on a Tuesday or Wednesday. Saturday is also a low-fare day. If traveling internationally, Monday to Wednesday is often the sweet spot.
Is there a "magic" hour or day to buy? 
It's true that the airlines' weekend deals come out Monday to Wednesday, and some airlines announce their sales early in the week, but if you limit yourself to searching just on those days, you'll miss out. A good fare can pop up literally any moment of the week. And if you search one minute or one day and the fare is way too high, don't despair. Come back an hour or two or a day or two later and search again. Not only do airfares change with the wind, but the number of seats offered at the lowest fares changes as well, based on supply and demand.
Airfare predictions and trends
Speaking of "when to buy," Bing.com/travel purports to offer accurate airfare predictions, indicating whether the site thinks a fare will go up or down, and it's certainly worth a try, but it's not always accurate. To see if an airfare is currently on the high or low side, do a web search for "historic airfares" to see airfare trends over time on a particular route. A good source: Kayak.com/trends.