The Best of Vince Gill's Nashville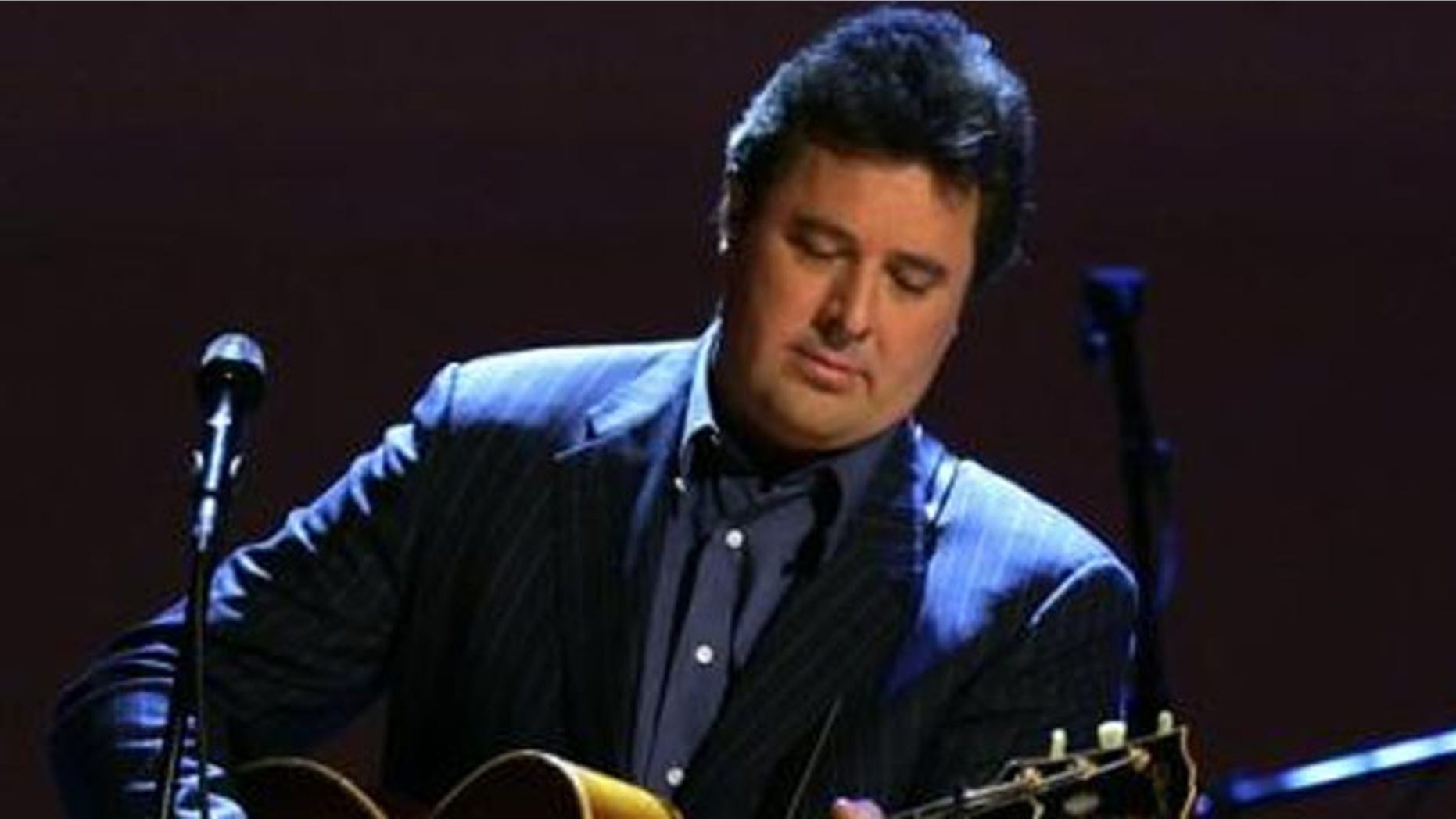 For many celebrities who are constantly hopping on planes to all parts of the world, the perfect respite from their globe-trotting jobs is the comfort of their own home.
Luckily for music star Vince Gill, his home is the country music capital of the world: Nashville, Tennessee.
The 54-year-old crooner has had a long, successful solo career, from his first studio album in 1983 "Here Today" to his current hit "Guitar Slinger," which peaked at number 4 on Billboard's Country Albums list. Gill, a powerhouse in the country music, world has sold over 26 million albums, has 19 Grammy Awards and 18 CMA Awards to date.
For a country music star, there's no better place to call home than Nashville.  Nicknamed "Music City" is home to historic country music institutions like the Grand Ole Opry and Country Music Hall of Fame and Museum.
The "Feels Like Love" singer tells Fox411 that when he's in need of a break, Nashville is the place for it's hometown feel and many attractions.
Vince Gill: Just come and expect to be treated nice. People there are so nice, it's why I like it there. They say thank you, open doors for you, it's a great place.
Fox411: What should every country fan be sure to see when in Nashville?
Gill: Well, I think they would need to see some music in the Ryman Auditorium, that's our Carnegie Hall. There's a great guitar shop there called Gruhn Guitars, you see some really great old instruments. The Country Music Hall of Fame is world class. The Frist Center for the Arts is fantastic. The Schermerhorn Symphony Center is a world-class symphony hall. And then Broadway is on fire, every bar is roaring until closing time. I try to stay away from those bars on Broadway.
Fox411: Any unknown secrets to the city?
Gill: There's some great stuff. There's a lot of Civil War history there. Some of the worst battles have been fought in Nashville, in the Franklins, just a little south of Nashville. A beautiful part of the country, rolling hills, horse farms. It's a pretty place.
Check out what else Nashville has to offer in our Vacation Guide >>
Fox411: One of the biggest appeals of the south is definitely the food. Where should one go to feel like a real southerner?
Gill: I eat breakfast in a little place called Noshville, it's kind of based on a New York deli of sorts. I think they might get to about Scranton, I don't know if they get all the way to New York. There's a few historic places to eat breakfast, The Pancake Pantry is one, that's Hillsboro Village and the other is the Loveless Café out on Highway 1. Those are both musts for a good meal. You could get really good soul food, southern cooking, that kind of stuff that's really indigenous to the south. A place called Monell's, a family style restaurant that you sit with whoever, it's just big tables and just kind of wind up with everybody else and big buckets of chicken. It'll cause you a heart attack but it's great food! Swett's is a great place. They have what we call meat and threes in the south, there in Tennessee. Meat and a couple vegetables, corn bread, with sweet tea.