Anthony Bourdain Shares His Thanksgiving Day Travel Tips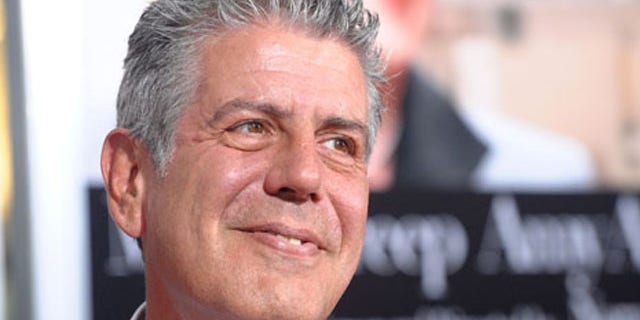 Anthony Bourdain is no stranger to travel.
The globe-trotting gastronome has traveled the world sampling fare from the most far flung places.
Tonight he hits the road again with his new series, "The Layover" -- a highly caffeinated, high-speed version on his other hit show, "No Reservations."
Bourdain says "The Layover," which premieres at 9 p.m. EST on the Travel Channel, gives useful information to major hub cities around the world where you'd stay either during a layover or during a short holiday. For example, Singapore or Hong Kong –where delicious and inexpensive food can be had with a short taxi trip from the airport.
Most Americans this week will have the misfortune of a pre-Turkey Day layover that won't be nearly as exciting as his new show. So the celebrity chef gave FoxNews.com a few tips on how to survive just getting through the airport.
Nothing says Thanksgiving like the sweet-smelling aroma of a Thanksgiving dinner. From plump and juicy turkeys to delectable desserts, send us photos and videos of your Thanksgiving meals.
Take a Chill Pill: Remember, it is the busiest travel day of the year. Bourdain says that it's going to be stressful and things will go wrong, so just chill. It won't help being a jerk when going through airport security –or speed up the process either.
Prepare for the Worst: He suggests bringing something scrunchy, like a coat or wrap that you can use to keep you warm or use for a pillow. To combat boredom and frustration stock up on things to keep you entertained during long airport waits. "Load your iPad or laptop with as many games or books as possible just in case you're stuck there," he said.
Dress for Security: You know the TSA rules by now. No shoes, no belts. And don't be surprised if they confiscate your Gatorade or extra large bottle of shampoo. Now is not the time to load up on the jewelry that will set off alarm bells, either. And pick shoes that come off easy. "Hip boots would probably not be a good idea."