The best airport food in the world
One of the most daunting parts of traveling is getting to the airport with hunger pangs.
More often than not, we find ourselves in desolate terminals that have little more than a deli and coffee shop, which doesn't do much for our desire for something a little more hearty.
If international travel is on your agenda in the near future, hopefully you'll find yourself at one of these airports that boast some truly top notch fare. You may not equate airport food to a five-star dining experience, but after dining at any one of these airport restaurants, you may be booking yourself some more travel sooner rather than later.
1. Dallas/Fort Worth (DFW)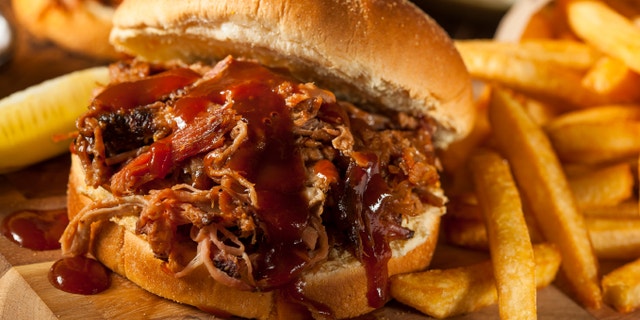 NEWYou can now listen to Fox News articles!
"I happened into Cousin's Bar-B-Q one day and ended up almost missing my flight because I got seconds. Have some pulled pork, then go back for brisket. Don't take it on the plane or you're likely to be mobbed." Terminal D —Daniel Holzman, chef, N.Y.C.'s Meatball Shop
2. Boston Logan (BOS)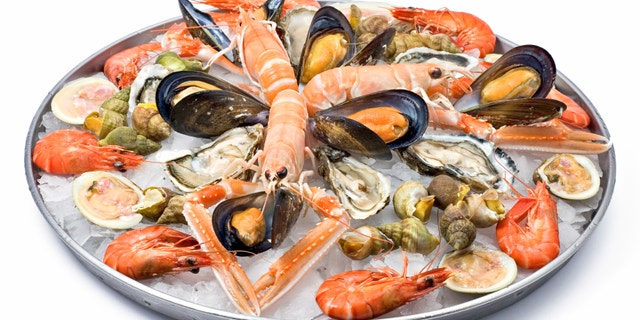 "Legal Sea Foods is the ideal place for airport breakfast. I arrive extra early to have fried eggs, coffee, and a Bloody Mary." Terminals B and C —Jamie Bissonnette, chef, Coppa and Toro in Boston; Toro in N.Y.C.
3. John F. Kennedy, New York (JFK)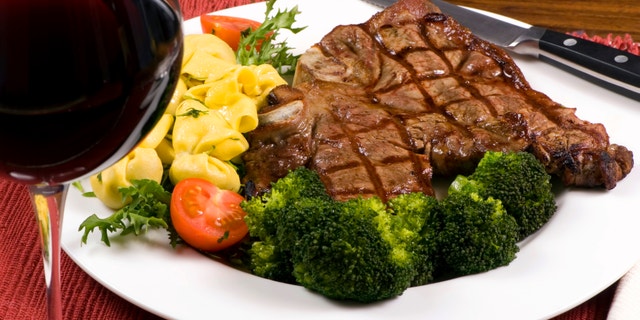 "The Palm Bar & Grille is a great outpost of this restaurant that's known for its meat. I order the Bozzi burger with aged Gouda, smoky barbecue sauce, and crispy fried onions. You also can't go wrong with the steaks." International Terminal 4 —Marc Murphy, chef, N.Y.C.'s Landmarc and Ditch Plains restaurants; judge on the TV show Chopped
4. San Francisco (SFO)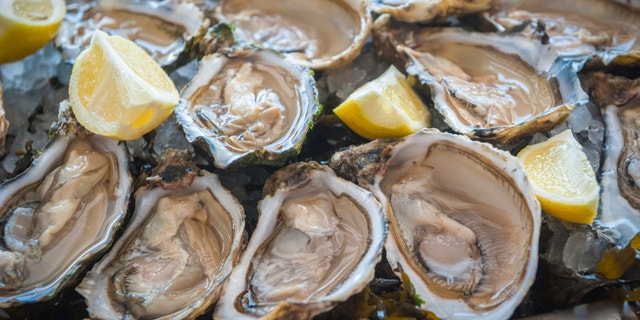 "Fung Lum for the Roast Duck Noodles—it's topped with half a duck, so it's both delicious and filling before a long flight." International Terminal, Main Hall –Masaharu Morimoto, chef, Morimoto restaurants
"Cat Cora's Kitchen is so good. Order the oysters, grilled artichokes, and saffron mussel penne pasta." Terminal 2, Boarding Area D —Grant Achatz, chef, Alinea and Next in Chicago
"I often get a classic New England clam chowder, a big seafood salad, and an adult beverage depending on the time of day, usually a chardonnay, at Yankee Pier. This restaurant is made for those on the go. It's perfectly located at the start of the busiest terminal—United's— and they get you in and out in 20 minutes, especially if you eat at the counter." Terminal 3, near Gate 72 —Chip Conley, head of global hospitality and strategy, Airbnb
"I'm totally addicted to Ebisu. I always get the same thing: edamame, shrimp tempura, udon, and a very cold Asahi." International Terminal, Main Hall North Food Court, near Boarding Area G —Rainy Chan, general manager, The Peninsula Hong Kong
"I recently had the Dungeness crab cake and a glass of white wine at Lark Creek, and it was the greatest thing in the world." Terminal 2, Boarding Area D —Jonathan Waxman, chef, Barbuto in N.Y.C. and Adele's in Nashville
5. Hartsfield-Jackson Atlanta (ATL)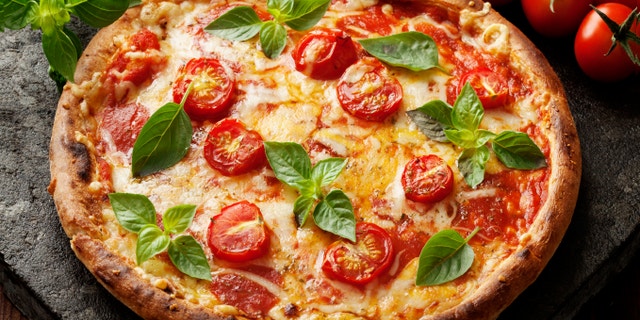 "The Southern food at One Flew South is good, but the wine list is the star, with expertly chosen wines by the glass. For me it's a toss-up between a Vouvray and Heidsieck Monopole Champagne." Terminal E —Geoffrey Zakarian, chef/ partner, N.Y.C.'s Lambs Club, among others
"One of the best pies in the country is at Varasano's Pizzeria." Concourse A —Richard Blais
6. Nashville (BNA)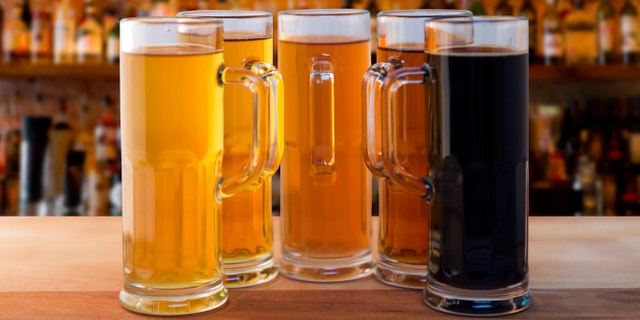 "Yazoo Brewing Company has a draft beer stand in the middle of the airport. I love that you can walk up and get a killer beer to enjoy with your barbecue." Concourse C —Jonathan Waxman
7. McCarran, Las Vegas (LAS)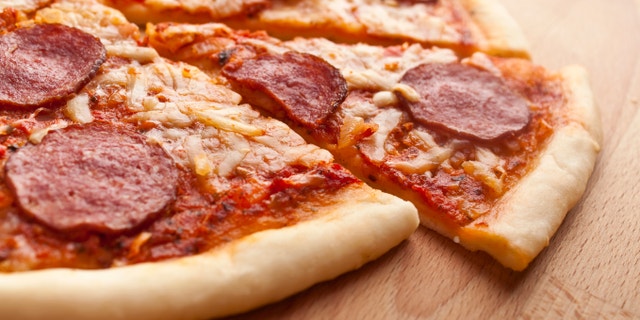 "My go-to before a long trip is a slice of pepperoni pizza from Vegas staple Metro Pizza." West D Gates —Jon Gray, vice president/general manager, Linq, Las Vegas
8. Washington Dulles (IAD)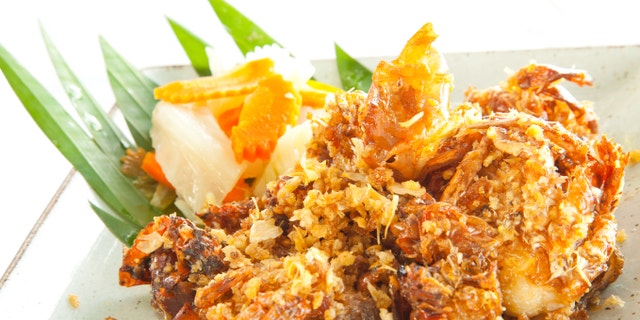 "Go to Matsutake Sushi for the deep-fried soft-shell crab." Concourse A —Reem Acra, fashion designer
9. Miami (MIA)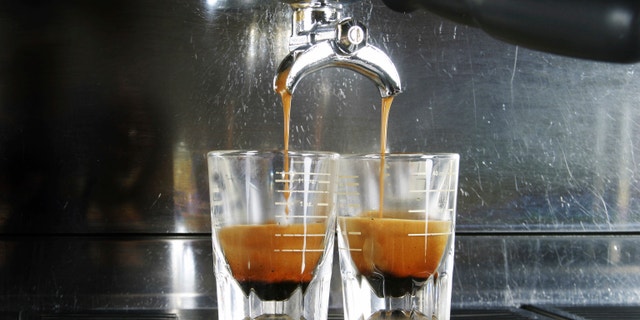 "I have my vaca frita and espresso at the counter at La Carreta." Terminal D West, Gate D37 —Jesse Schenker, chef/owner, The Gander and Recette in N.Y.C.
10. General Mitchell, Milwaukee (MKE)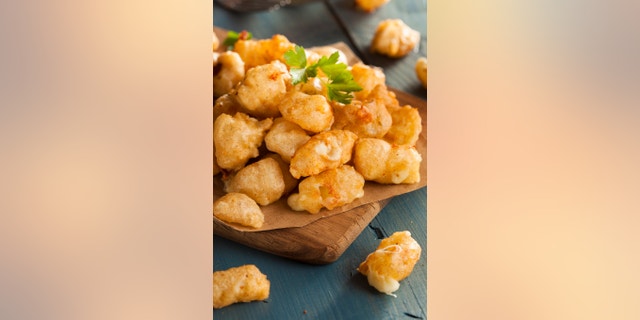 "I go with the beer-boiled Johnsonville Brat and a side of fried cheese curds at Northpoint Custard." Main Terminal —Julia Jaksic, executive chef, Employees Only in N.Y.C.
11. LaGuardia, New York (LGA)
"Bisoux is an excellent Provençale-inspired bistro. Order the poached chicken salad with ratatouille, hardboiled eggs, and pesto." Terminal D, Gates 3–4 —Marc Murphy
"An Americana burger—a single patty topped with American cheese—at Custom Burgers by Pat LaFrieda." Terminal D, Food Court —Richard Blais
12. London Heathrow (LHR)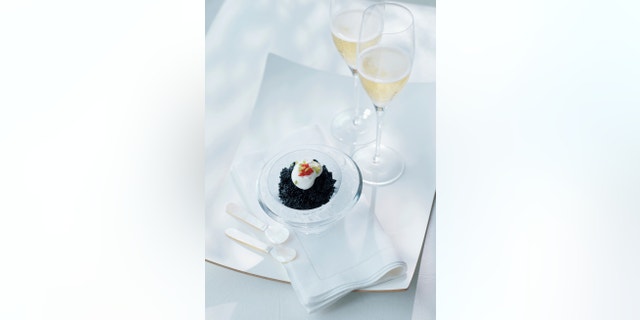 "Carluccio's is a wonderful place to have eggs and coffee before a long flight. It's also my secret resource for Italian sweets to give as gifts." Terminals 4 and 5 —Ambra Medda, co-founder/creative director, shopping site Larcobaleno.com
"When I visit my restaurant in London, I go to Gordon Ramsay's Plane Food and order the butter chicken curry with fried chickpea rice." Terminal 5 —Daniel Boulud, chef/restaurateur
"Caviar and a glass of champagne at the Caviar House & Prunier Seafood Bar. It's a tradition that my grandfather kept, dating back to when caviar was served in first class." Terminals 1, 2, 3, and 4 —Brenda Valansi, founder, ArtRio International Art Fair
13. Singapore Changi (SIN)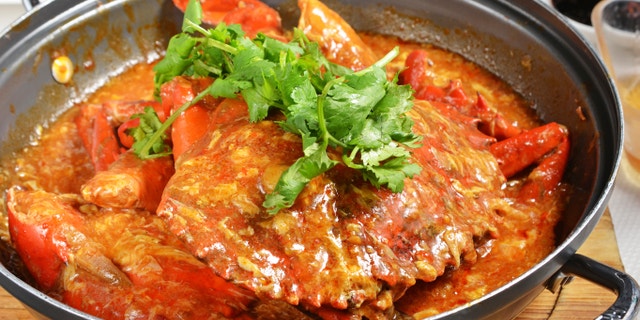 "This is the only airport I'll get to four hours early just to eat before a flight. They have hawker-style food throughout Changi, and my absolute favorite is the chili crabs at Kampong Cafe." Terminal 3 —Ken Oringer, chef, Boston's Clio, Uni, and Coppa, among others
The experts weighed in on all of the best airport food around the world.
More from Conde Nast Traveler
15 Places You Won't Believe Actually Exist
Tourist Attractions That Are Actually Worth the Wait
The Most Dangerous Trips in the World
10 Outrageous Celebrity Wedding Destinations – and How to Visit Them