Thanksgiving Travelers to Pay More at the Pump this Year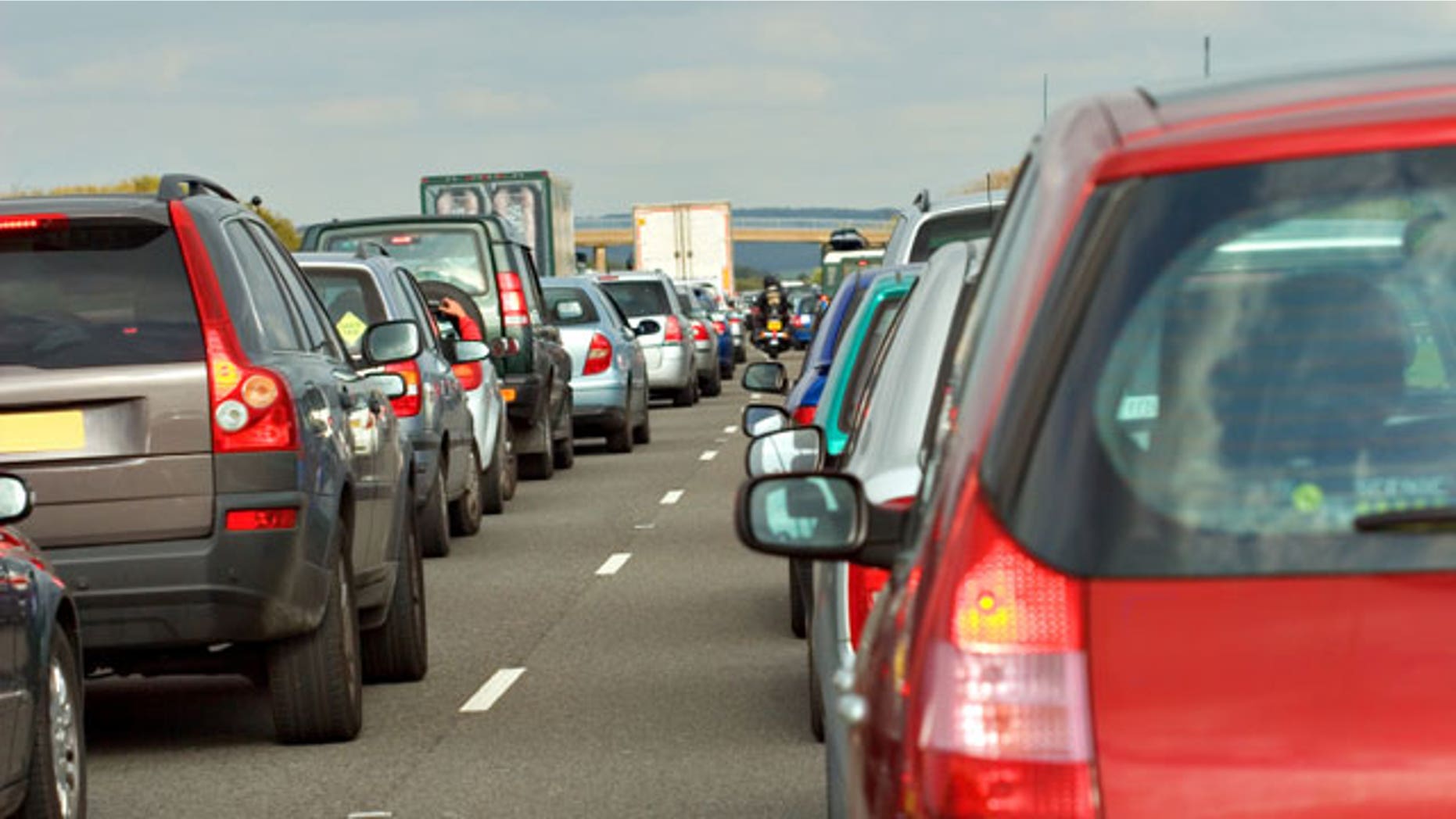 Good news for holiday travelers: gas prices are down. A gallon of regular gas currently costs around $3.35 per gallon nationally, down from $3.46 this time last month, according to the AAA Fuel Gauge Report. The bad news for those on the go is that the price per gallon of fuel is up almost 50 cents per gallon from last Thanksgiving.
But AAA says the price increase won't deter the 42.5 million Americans estimated to travel for their turkey this year, a 4% increase from the 40.9 million people who traveled last year to their feasts. Drivers in Alaska, Hawaii, Washington and California can expect to pay the highest gas prices this month, with prices ranging from $4.01 per gallon to $3.69 per gallon.
Travelers that will pay the lowest prices at the pump reside in Missouri, South Carolina, New Mexico and Alabama, with prices varying from $3.07 to $3.19 per gallon for unleaded gas. And although gas prices are higher this year than they were last year, the national average is still 60 cents less per gallon than the 2011 peak price of $3.98 reached on May 5, according to AAA.
Out of the millions of Americans travelling for Thanksgiving, 10% will be flying and 90% of them will be driving to their feasts, totaling around 38.2 million people, according to the AAA 2011 Thanksgiving Holiday Forecast. This represents a 4% increase from 2010, when travelers taking to the roads totaled 36.8 million.
For up-to-date gas prices in your travel area, check out www.gasbuddy.com, where motorists submit the lowest prices in their area, or www.fuelgaugereport.aaa.com where AAA collects data from gas stations nationwide.