'No bad days': Texas native opens Belize bar after becoming a construction millionaire
From touring with Willie Nelson to drinking at his very own island-based bar: How one man brought Texas to Belize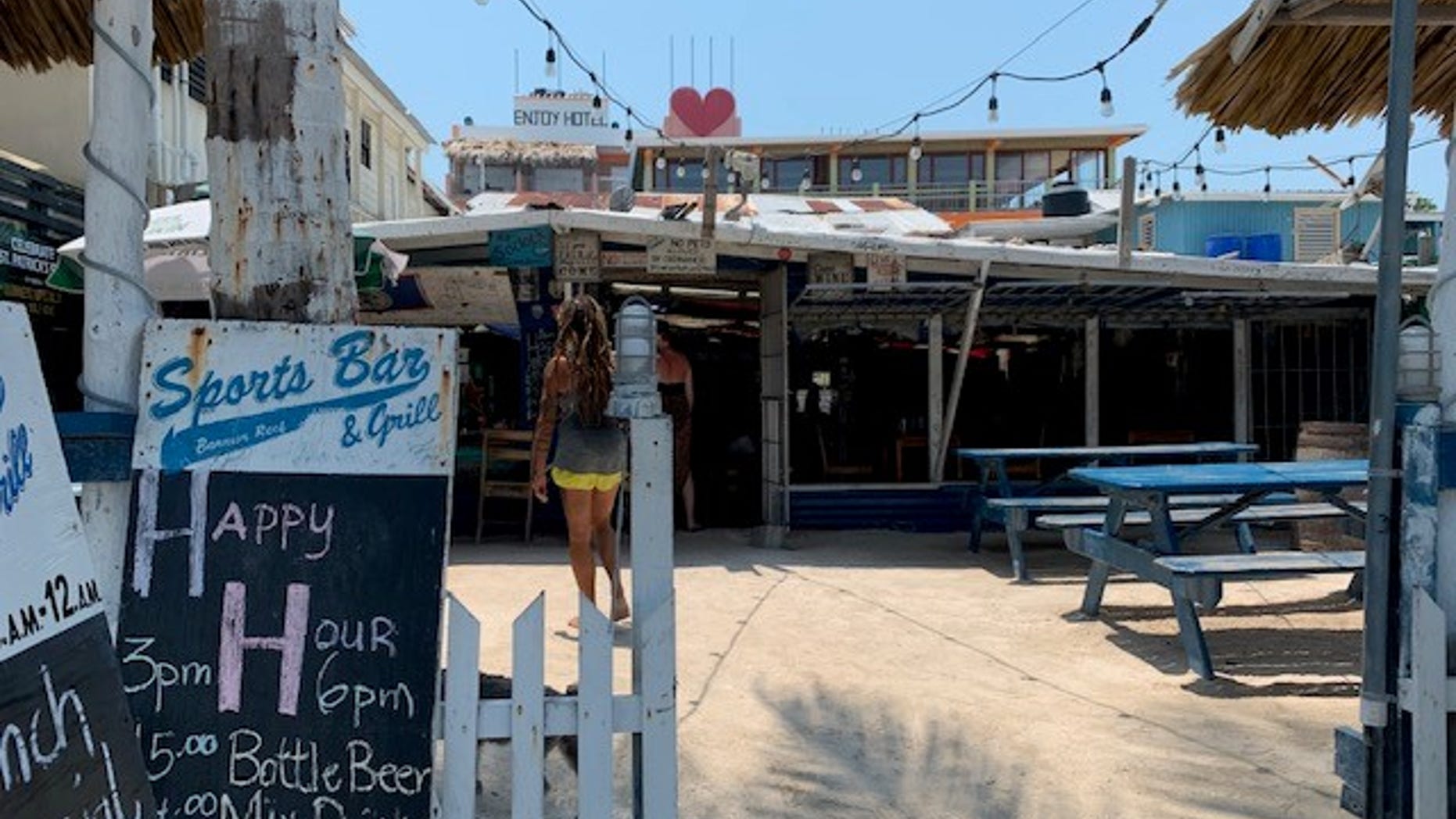 At the sandy fringe of the pristine blue-green waters, and under the balmy spring air of sleepy Caye Caulker off the coast of Belize, there is a place that offers the familiar smells of bacon on the grill and the sounds of red dirt country.
The low-slung Barrier Reef Sports Bar & Grill rests alongside a long stretch of charmingly disheveled hostels and storefronts. Owner Lee Williams likes to think of it as home — and a home away from home, for some of his clientele.
"'No bad days' is our motto. I want to make sure it is a safe place and people can have fun," Williams, 47, told Fox News. "Come in as a customer and leave as family."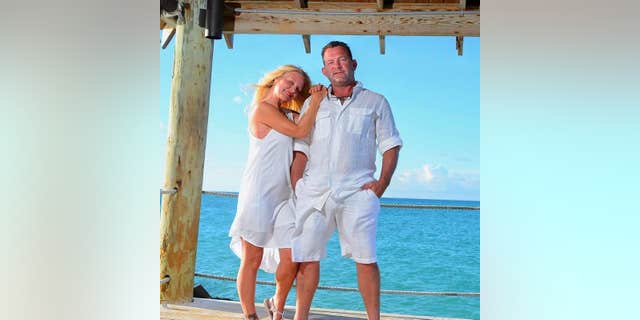 VACATIONS ON THE EDGE: THE RISE OF THE WAR TOURISM INDUSTRY
Born in Beaumont, Texas, and with a childhood "bouncing around between projects and trailers," Williams dropped out of school at the end of eighth grade. At the age of 14, he made ends meet washing cars and learning the ropes of construction. And after relocating to Austin in his early 20s, Lee plunged into the music scene and found himself touring the world with Willie Nelson and his band.
"I was like a kid in a candy store. I was their entertainment. The kid that reminded them of their own younger years," Lee said. "But what I learned most from Willie was just to be a good human. He never thought he was better than anyone else. He thanked everyone, appreciated everything."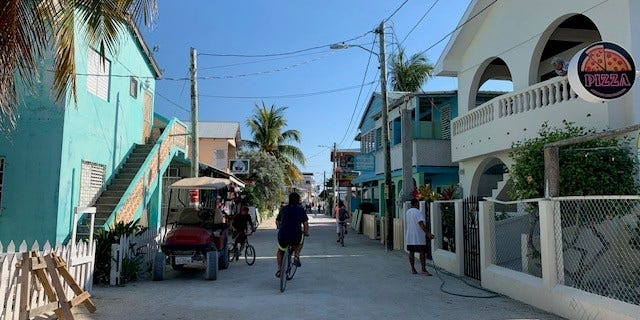 Following through with his lifelong desire to "run the show" rather than working for others, Lee's own company, Realistic Construction, took off just before the economic recession of 2008. Despite a blip brought by the financial downturn, he was drawing a revenue of $30 million by the end of 2016.
Only there was something missing from his life. That year, Lee picked up and bought the Belize bar from a U.S. Army veteran. He aimed to make sure it maintained its easygoing roots — adding just a few touches from his homeland. Frequented by locals and foreigners alike, the bar was a place to soak up laid-back vibes by day, while being wild with action by night.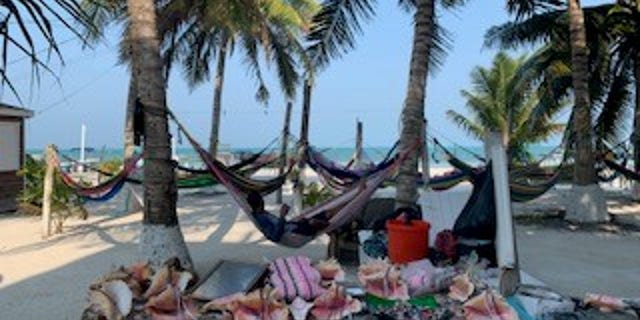 Still, there was another slice of Texas life that was pertinent.
"Bobby Lynn Hensley. I knew her from fourth grade through to junior high. She was the cheerleader," he fondly recalled. "And 30 years later, I found her again on Facebook."
'MYSTERIOUS TRACKS' ON BELIZE'S GREAT BLUE HOLE'S FLOOR EXPLAINED BY SCIENTISTS
Despite being just shy of retirement, Hensley gave up her own career in Texas as a social worker to help run the show in Belize. The couple wed on the island on Oct. 1st, 2017. Today, their family grows to include men and women from all walks of life and from almost every pocket of the earth.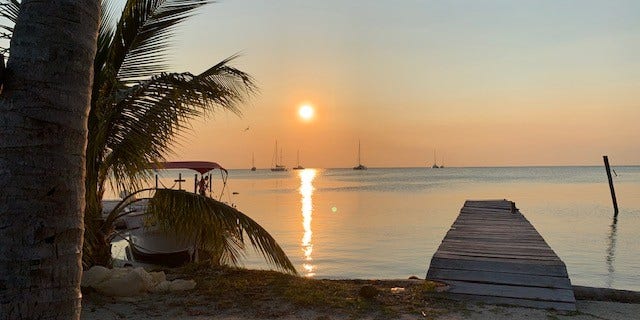 They host Easter egg hunts for the children, dish out traditional meals for all who stop by on Thanksgiving and Christmas, and routinely run activities and raft races to raise money for the local health clinic and marine biology causes.
And it's not hard to see why Lee is so passionate about Caye Caulker.
On the periphery of the Caribbean Sea, the small island of Belize – which boasts a modest population of around 1,300 and is accessible via a 45-minute boat ride from the main city – serves as a portal to another existence. There are no cars to navigate the narrow streets, but rather golf carts, bicycles and one's own two feet.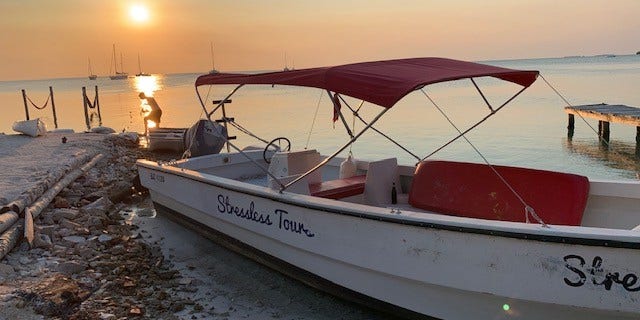 The island is carved in two, having been split by Hurricane Hattie in 1961. While some say the wild weather caused the rupture, others contend it was manmade after the devastating storm struck. But in between, the water is dotted with small, handcrafted boats that glide above the underwater fields of tropical fish and coral.
CLICK HERE TO GET THE FOX NEWS APP
The scenic island is a mix of Mayan, Caribbean, Creole, Mestizo and Garifuna cultures, and while most Caribbean islands vacation packages come with exorbitant price tags, Caye Caulker is a relatively inexpensive, easygoing getaway to a world where almost everything runs on trust.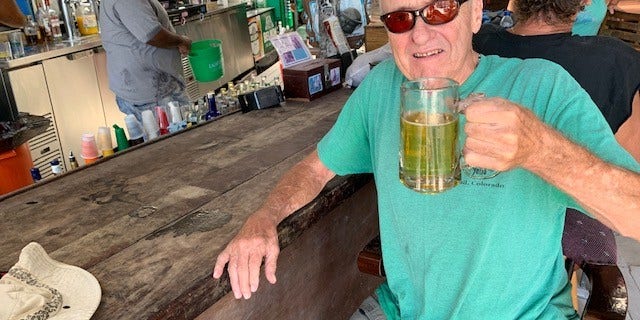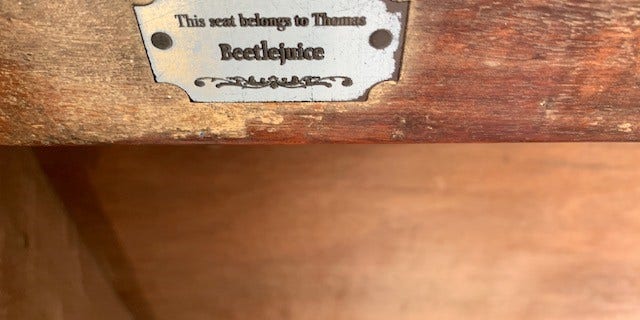 "Every day I'm here in the same spot," noted 69-year-old U.S. Vietnam veteran Thomas Trent, who the local kids have nicknamed "Beetlejuice." He's such a regular, that he's even earned his own reserved seat at the bar, marked by a plaque at the front, and overlooking the uninterrupted sea.
"I have been around the world, and I would never give up being a U.S. citizen. But life here is nice and slow, it's another kind of home for me," said Trent.