5 Belize activities for the ultimate adventurer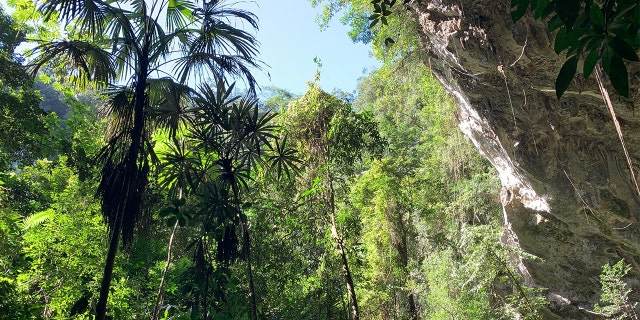 NEWYou can now listen to Fox News articles!
For those in search of adrenaline-pumping excursions that'll have you in awe of your fearlessness for years to come, book a trip to Belize. This small Central American country is surprisingly easy to get to, with short direct flights from major U.S. cities offered daily to the Belize City airport.
Filled with lush jungles, countless islands and protected wildlife sanctuaries, it's home to a range of animals that include the tapir, howler monkeys and the elusive jaguar. Not to mention it's a birders paradise, boasting over 600 species. In addition, it's a country that offers travelers the opportunity to explore both natural and cultural wonders such as the Belize Barrier Reef and the ancient Maya civilization.
While Belize offers ample coastline of palm-tree lined white sand beaches to relax on, it's without a doubt an adventure's heaven where activities such as cave tubing, spelunking down the sides of massive basins and zip lining through unchartered territory is common-place.
SEAPLANE FILMED SPINNING OUT OF CONTROL ON NEW HAMPSHIRE ICE RUNWAY
"Belize is a playground of fascinating activities and adventure-based attractions. There is a diversity of activities and fun things to do for all ages and all physical abilities," explains Carlos Hernandez, tour guide at Caves Branch.
"As many times as return guests come back to Belize, they still cannot do everything in one trip – which makes Belize so ideal for adventure travelers to visit and enjoy one-of-a-kind vacations."
Here are five of our top picks for those looking for thrills.
The Belize Zoo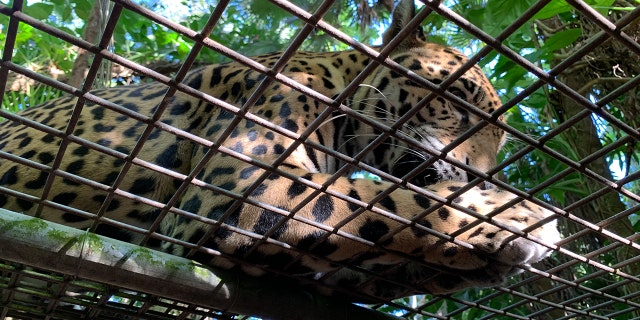 Though it's called a zoo, this is more of an educational facility and sanctuary than anything else. Join Sharon Matola, whose passion for her animals is second to none, as she takes you on the most up-close-and-personal animal experiences you'll ever have. If you've ever wanted to be licked by a jaguar, cuddle a croc or feed a tapir, Belize's national animal, or a toucan, its national bird, the Belize Zoo is where you go.
FOLLOW US ON FACEBOOK FOR MORE FOX LIFESTYLE NEWS
Lamanai Maya Ruins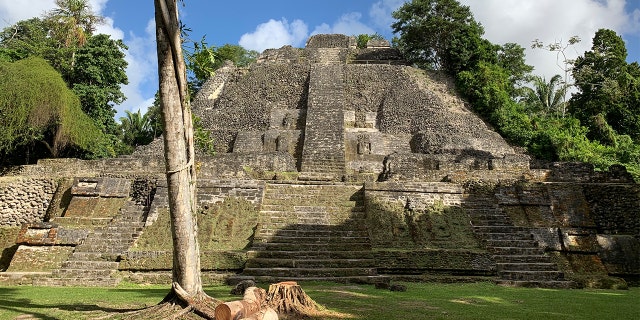 You can't be in Belize and not explore the perplexing archeological sites of the Maya civilization. Board a boat with Lamani Outpost Lodge and zoom over to Lamani which is home to over 733 structures alone, some of which are the most well-kept Maya ruins in the country. Enormous steps leading to the top of stone temples, distinct carvings, open plazas and more await visitor's eager to learn about this mystifying culture.
The Black Hole Drop
It's not known as the "Mother of all Caves" for no reason. This Black Hole Drop excursion starts with an hour and a half hike through the forest to the mouth of Actun Loch Tunich. The edge of this sinkhole sits over 300 feet above the basin below, 200 feet higher than the rest of the forest canopy. From here, you're strapped into a rig system of rappelling ropes and what comes next is pure adrenaline, with a hefty side of terror as you make your way down to the forest floor. The first ten feet are the scariest, but once past that, enjoy the views and the smooth ascent down.
CLICK HERE TO GET THE FOX NEWS APP
Great Blue Hole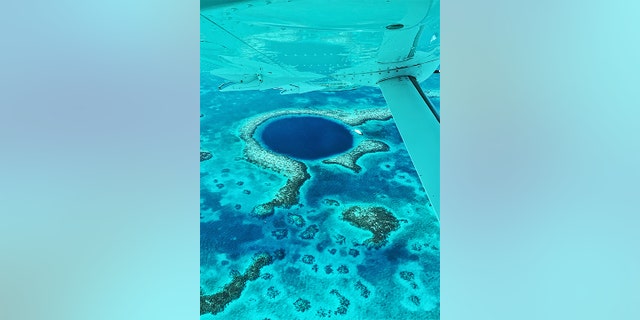 There's nothing in the world quite like this famously large underwater sinkhole 43 miles off the coast of Belize. 1,043 feet across and 407 feet deep, this beautifully vibrant blue circle is frequented by scuba divers looking to explore its great depths and see the vast range of tropical fish and sea life that call it home. For those keen on viewing this impressive sinkhole from above, the best vantage point by far is to take an aerial tour with Banyan Bay Suites. Fun fact: it's currently being explored by Richard Branson.
River of Caves
Caves Branch offers the longest cave tubing experience, boasting seven miles of underground river mazes to explore. Imagine floating along in the darkness, with just your headlight to guide you. Surrounded by ancient stalagmites, you'll slowly flow along the riverway, past gushing underground waterfalls and eventually emerge into the crystal cathedral which is known to be a spiritual center to the Maya people.