Supersonic business jet 'Son of Concorde' could takeoff as early as 2021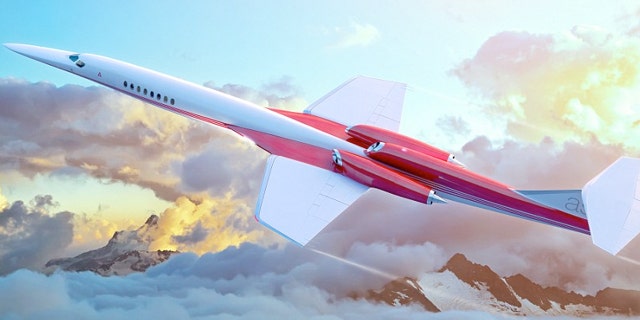 NEWYou can now listen to Fox News articles!
A new business jet dubbed the "Son of Concorde" is a step closer to shuttling passengers from New York to London in a mere three hours. and Los Angeles to Tokyo in six.
According to Bloomberg, Aerion, the supersonic-jet maker backed by Texas billionaire Robert Bass, announced plans Monday to have the first trans-sonic business aircraft ready for for business in six years.
Aerion and partner Airbus Group say they hope to choose a U.S. manufacturing site for the jet during the first half of next year, begin tests flights in 2021 and launch the first commercial flights beginning in 2023.
"We see clear and achievable technical solutions to the design of a supersonic jet, and a realistic road map for helping Aerion proceed toward construction and flight," Airbus Senior Vice President Ken McKenzie said in a statement.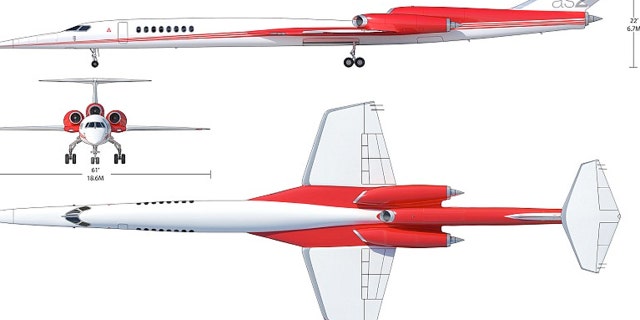 Last year, Nevada-based aerospace firm Aerion announced that it is teaming up with Airbus to create a supersonic jet that will fly at 1,217 mph. That is faster than the speed of sound (about 768 miles per hour at sea level) and almost as fast as the now retired Concorde, which flew at 1,350 mph. Regular commercial airliners typically fly from between 480 - 560 mph.
The Aerion AS2 business jet will be made mostly from carbon fiber composite material and will use proprietary supersonic laminar flow technology that claims to reduce drag on wings and fuselage by 20 percent. Its 30-foot-long cabin is designed to carry 12 passengers and will have seats that will berth for overnight flights.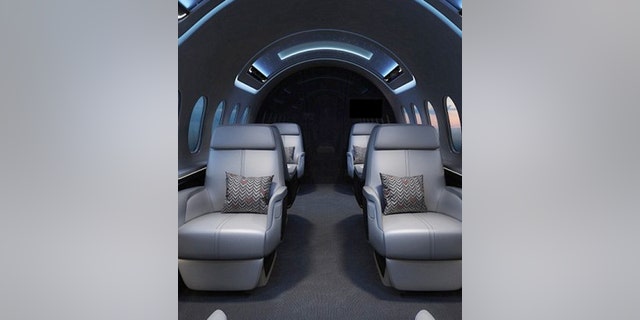 CEO Doug Nichols said in a statement that they're firming up suppliers now, including for the cabin will be developed by Inairvation, a venture between Lufthansa Technik AG and F. List GmbH.
"We will proceed with an engine that allows us to meet our performance goals with the minimum changes required," Nichols said. "Solutions are in sight with today's engine technology."
The announcement comes amid a race to build super-sonic aircraft--a niche left vacant since the retirement of the Concorde in 2003.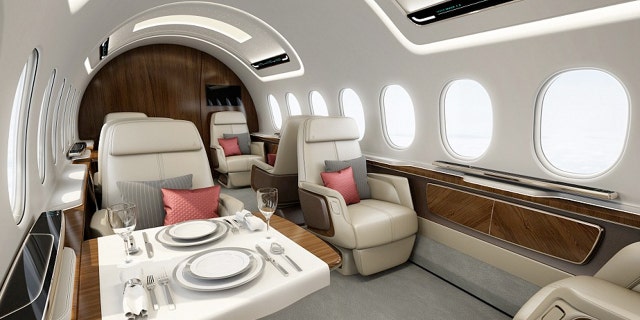 In September, a group of Concorde enthusiasts--which include ex-pilots and engineers-- announced plans to restore an original Concord aircraft located at Le Bourget airport in Paris for around $250 million and have the legendary jet back in the air by 2019.
In October, Airbus filed a patent for a rocket-launched supersonic aircraft called the Concorde-2 that would fly from New York to London in one hour, but that is expected to be used for military purposes.