Students raise money to send a beloved campus employee to Disney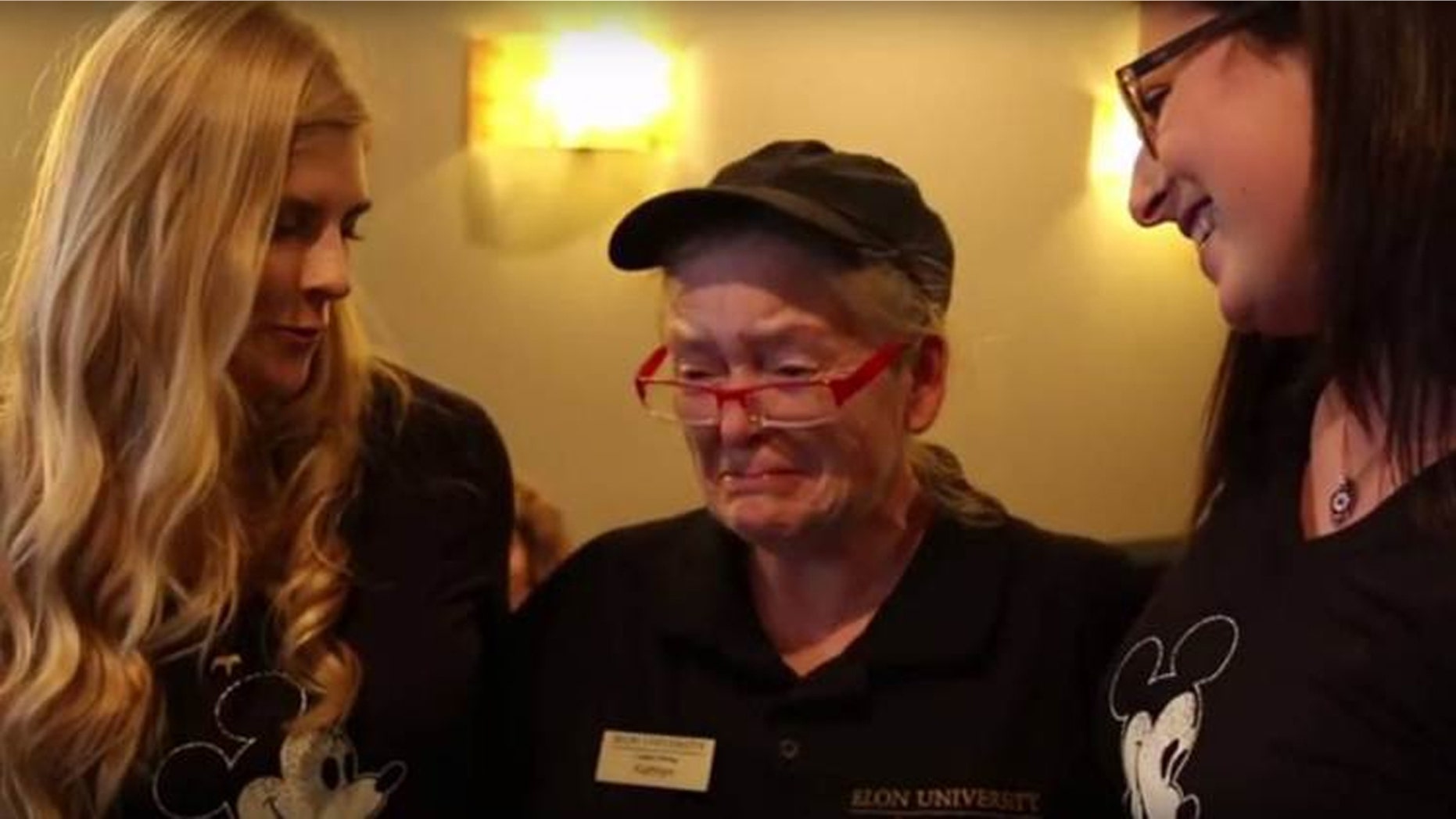 She's going to Disney World.
An Elon University campus coffee shop employee is having her lifelong dream of seeing Mickey realized thanks to some students who secretly raised funds to send her and her family to Orlando.
Junior Taylor Zisholtz and freshman Lucy Smith-Williams surprised Kathryn Thompson, a 10-year veteran school employee, with the $9,481 they raised, Elon Local News reports.
Zisholtz and Smith-Williams set up a Gofundme page with a goal to raise $6,500, but raised almost $3000 more than that over 29 days.
Thompson, who works the night shift at an on-campus coffee shop, was chatting with the two students and mentioned that she's always dreamed of taking her autistic grandson to Disney World when she found out that Smith-Williams was from Florida.
"Kathryn's eyes filled with tears as she spilled out her biggest dream in life is to take her son, daughter-in-law, and two grandsons to Disney World," Zisholtz wrote on GoFundMe.
The students kept the whole thing a secret and presented Thompson with the gift at work one morning.