Spirit Airlines Spoofs Weiner Scandal in New Ad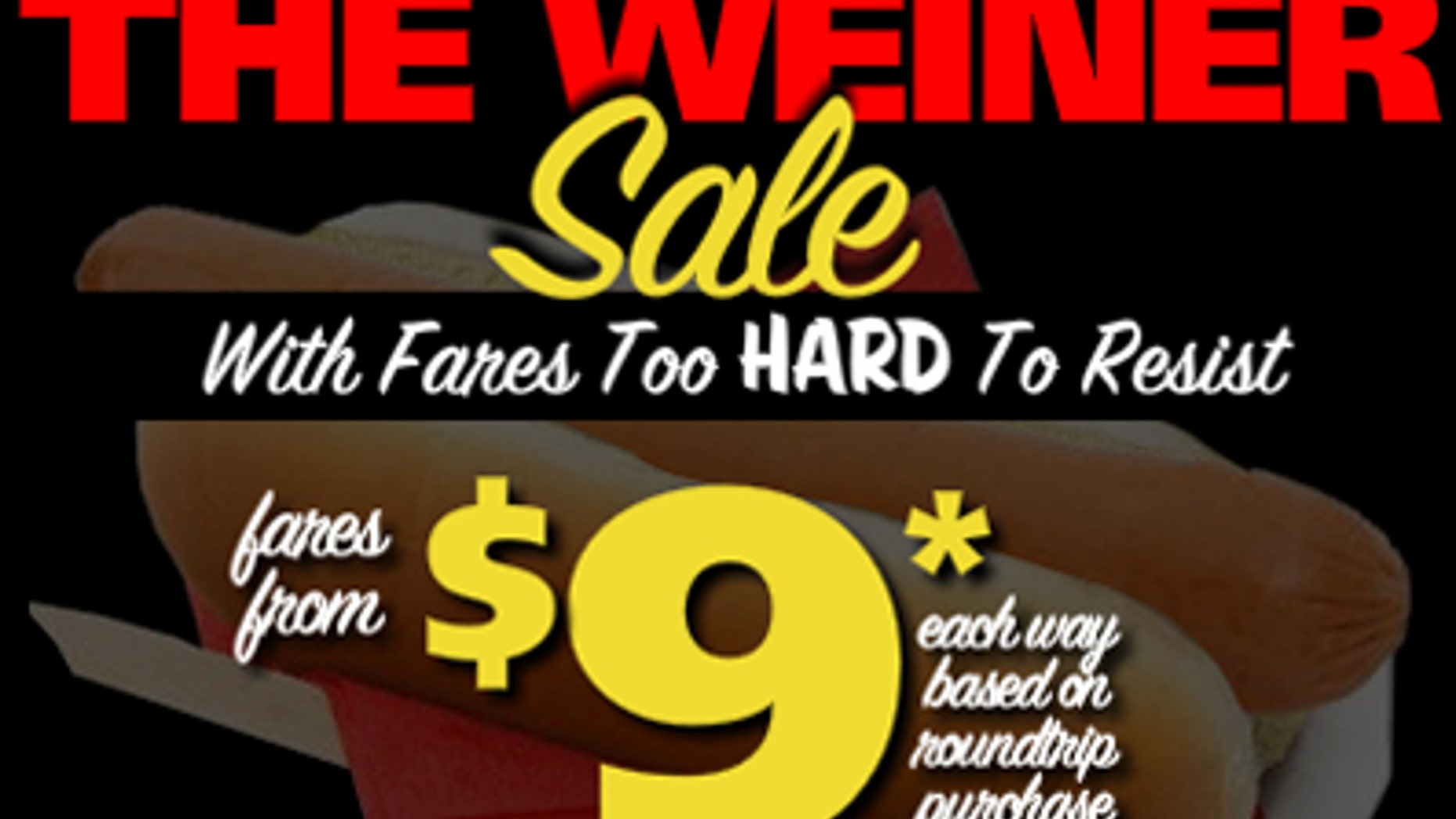 The marketing geniuses at Spirit Airlines have introduced another in a series of tasteless promotions, this one skewering Congressman Anthony Weiner.
The Weiner Sale purports to be "Too Hard to Resist," but the single (half?) entendre certainly is resistible and the text of the offer ("Hurry to book now before this sale gets hacked") conjures a vision of cackling middle school boys.
The airline is offering round trip flights to several destinations in Florida from Boston, Chicago and Washington D.C. for $9, but only for members of the company's $9 Fare Club, who one would guess might see similar fares on a regular basis.
Spirit's previous (highly limited) sales have included: A Charlie Sheen themed "Living the Dream" special, an "Eye of the Tiger" themed Tiger Wood's affair sale, a "Hunt for Hoffa" promotion involving an interactive game and, in a stunning coup of poor taste, a "Check Out the Oil on Our Beaches" sale after the Deepwater Horizon disaster.