Spirit Airlines mocks ObamaCare: 'Our website actually works!'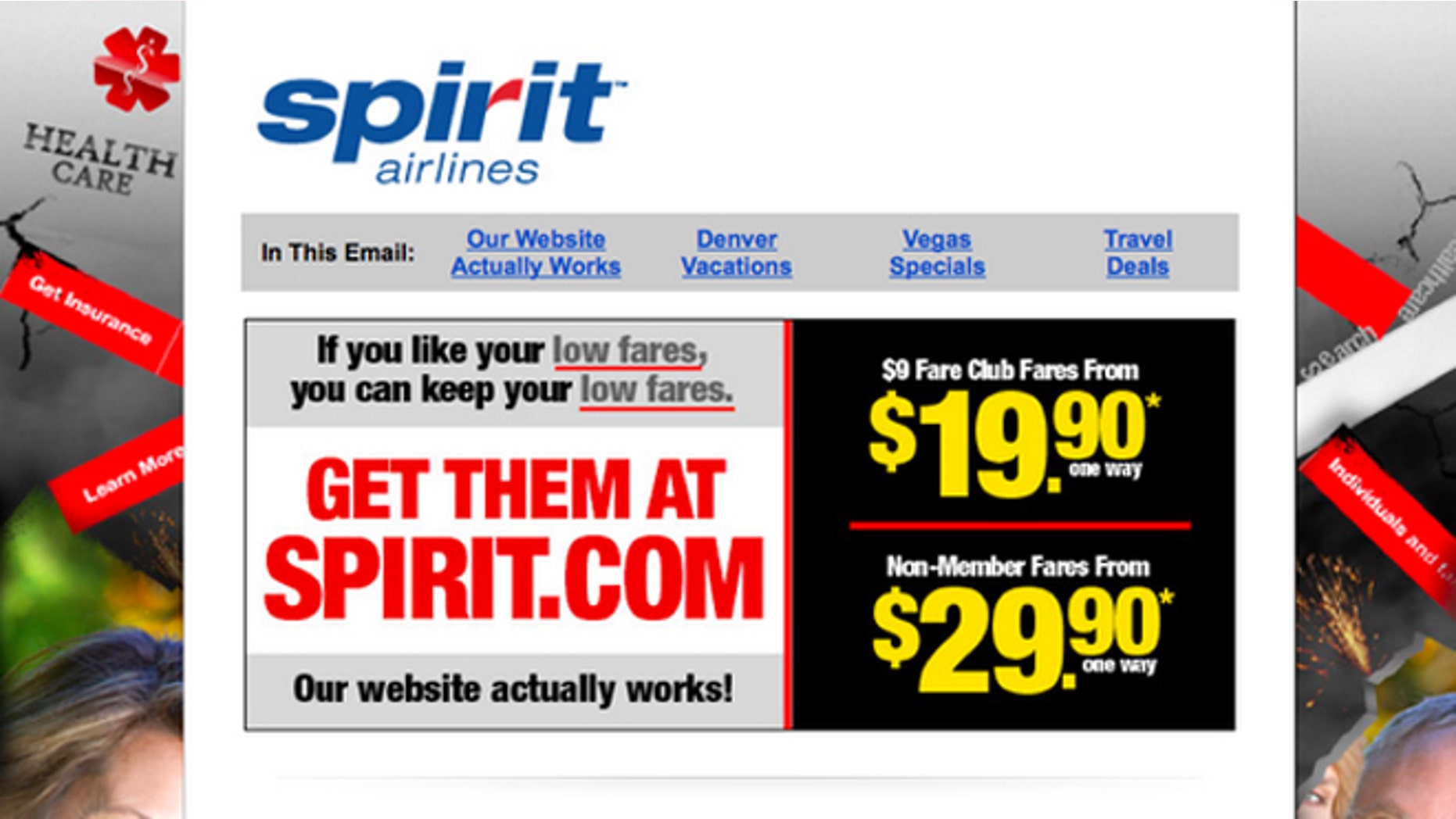 We know one airline company that can expect an audit this coming tax season.
Taking a dig at ObamaCare's failed website, healthcare.gov, Spirit Airlines – which has a reputation for capitalizing on breaking news for its marketing – has released a new ad campaign called the Affordable Fare Act.
Offering Spirit members fares for as low as $19.90 one way and non-member fares starting at $29.90 one way, the Florida-based air carrier sent out an email Tuesday night advertising their low prices by slamming ObamaCare.

"If you like your low fares, you can keep your low fares … because our website actually works!" the promotion read. "Take advantage of our Affordable Fare Act with this deal!"
This latest campaign comes right on heels of their Toronto Mayor Rob Ford-inspired "We're Not Smoking Crack" promotion from last week.

As for the next news-based marketing ploy, we'll just have to wait and see.