SpiceJet flight diverted due to horrible stench wafting from bathroom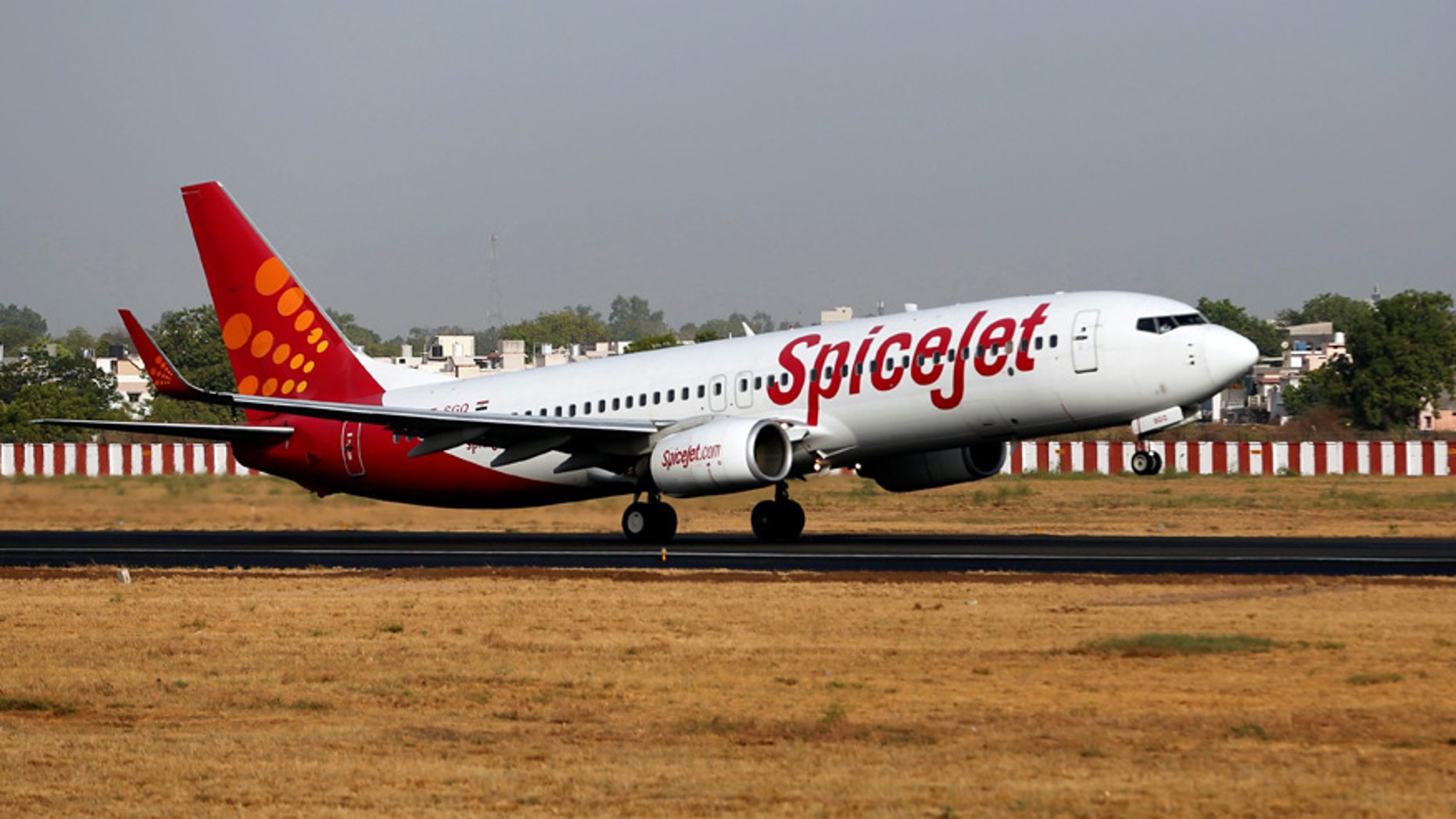 A smelly airplane bathroom can easily ruin any passenger's flight, but it takes an especially awful stink to bring down a whole plane.
Passengers on a recent SpiceJet flight to Dehli, India, experienced just such a smell on Sunday morning, when their plane was diverted due to the unbearable odor emanating from the lavatory.
Just minutes after leaving from Bangalore, passengers started complaining about the strong smell wafting from the front of the aircraft, reports The Times of India. The smell eventually grew so strong that it "became impossible to bear" for both the plane's crew and passengers, forcing the pilots to land in Hyderabad, a little over 500 miles into the 2000-plus mile journey.
BRITISH AIRWAYS GROUNDS FLIGHT FOR 4 HOURS AFTER FINDING A MOUSE ON BOARD
"SpiceJet B-737 operating [as] SG192 had to be diverted to Hyderabad due to very foul smell from forward lavatory coming into the cockpit," a SpiceJet spokesperson explained in a statement. "After landing in Hyderabad, the lavatory and cockpit were thoroughly cleaned and ventilated before the aircraft was released for service."
Passengers were re-admitted once the aircraft was cleaned, and continued on to Dehli three hours after the emergency landing, AOL U.K. reports.
This isn't be the first time an unsanitary bathroom caused a huge stink on a commercial airliner. In 2015, a Dubai-bound British Airways flight was forced to circle back to Heathrow due to an  unpleasant odor, which the captain of the flight blamed on "liquid fecal excrement," according to one of the passengers.
FOLLOW US ON FACEBOOK FOR MORE FOX LIFESTYLE NEWS
SpiceJet, however, has yet to officially reveal the source of the smell that grounded Sunday's flight.
A representative for SpiceJet was not immediately available for comment.