These incredible houses of worship around the world have been sensitively transformed into luxurious hotels that promise a one-of-a-kind experience.
1. Abadía Retuerta LeDomaine, Sardon de Duero, Spain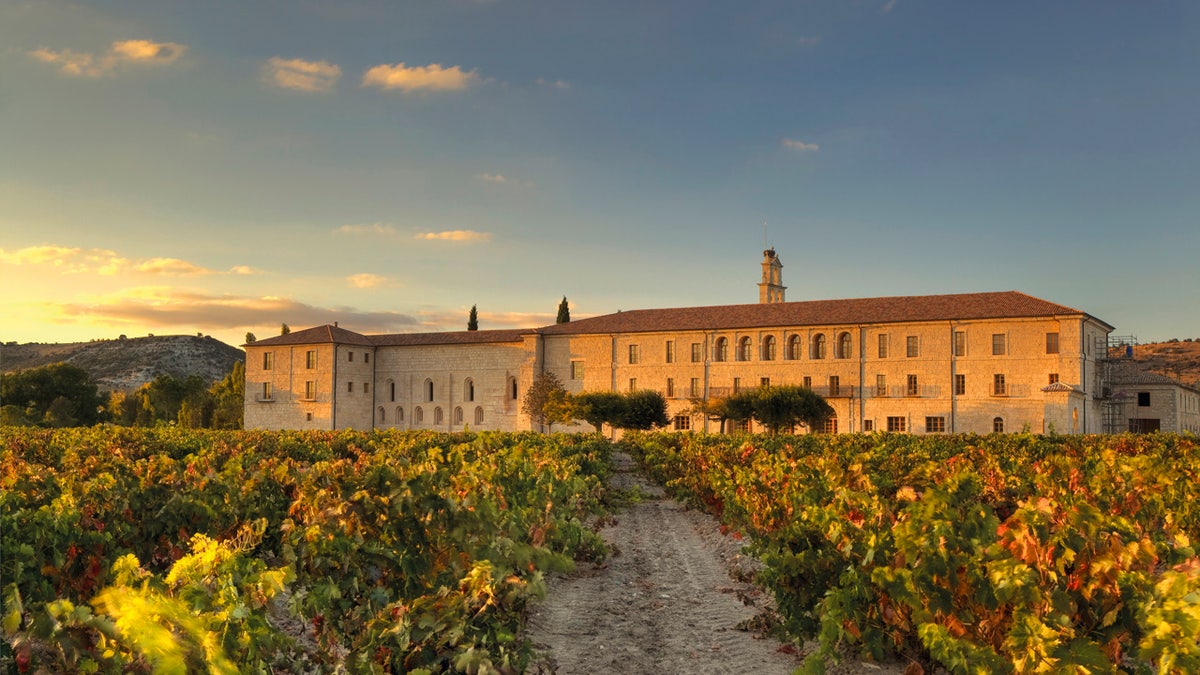 Swiss architect Marco Serra has transformed a 12th-century abbey on the banks of the River Duero, in the Castilla y León region, into the 30-room Abadía Retuerta LeDomaine. Flaunting glorious Baroque-Romanesque architecture, it's one of only two churches in this style that survived Napoléon's wrath.
2. Refectorio restaurant, Sardon de Duero, Spain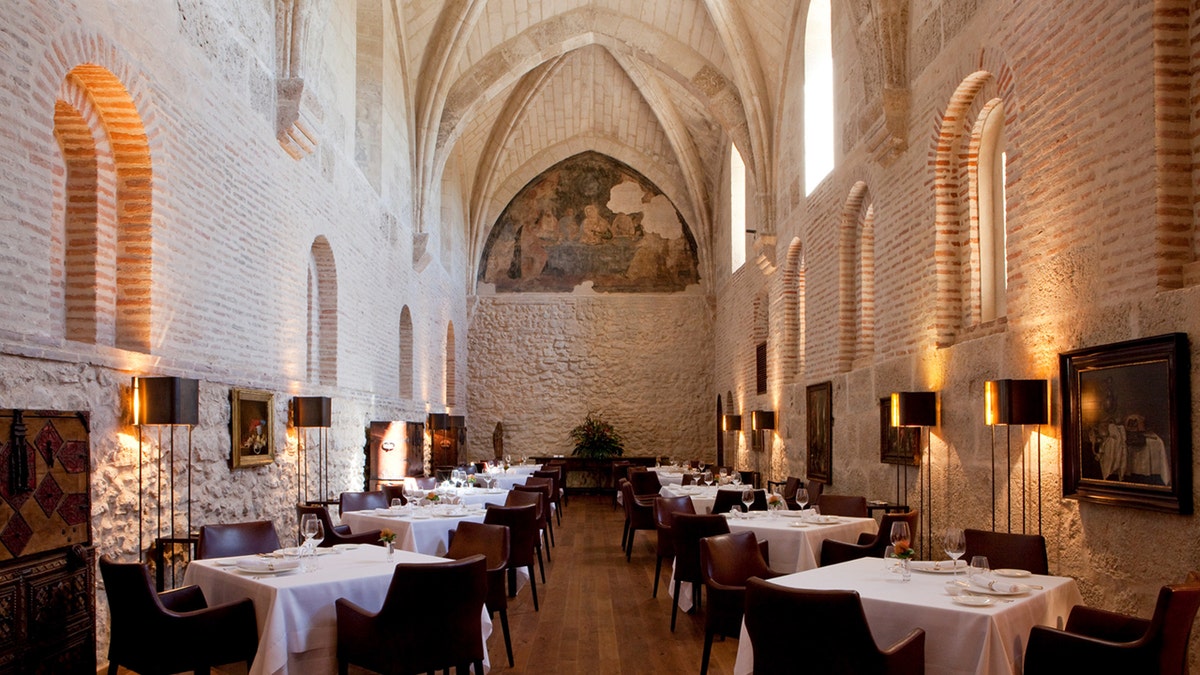 Monks once lived on these grounds, and that monastic spirit is robustly preserved in the guest rooms—which feature a mix of stucco walls, oak floors, and walnut furniture, and overlook peaceful vineyards. True tranquility, however, is found in Santuario, the holistic wellness center housed in the abbey's former stable. Shown is the hotel's Refectorio restaurant, helmed by chef Pablo Montero. From $420/night; ledomaine.es
3. Kruisherenhotel, The Netherlands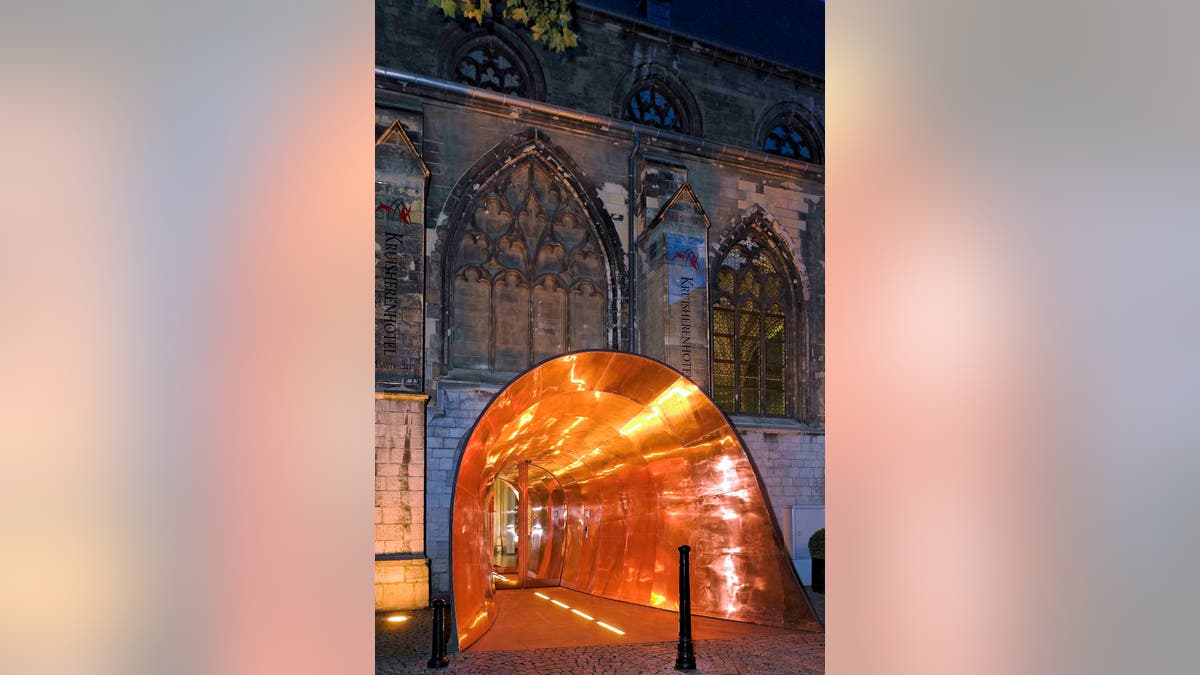 In the center of Maastricht, the 60-room Kruisherenhotel is a stunning throwback to the Middle Ages. Dutch designer Henk Vos ensured that the hotel remains true to its past as a 15th-century Gothic church and Kruisheren cloister once home to the "Crutched Friars."
4. Hotel L'Iglesia, El Jadida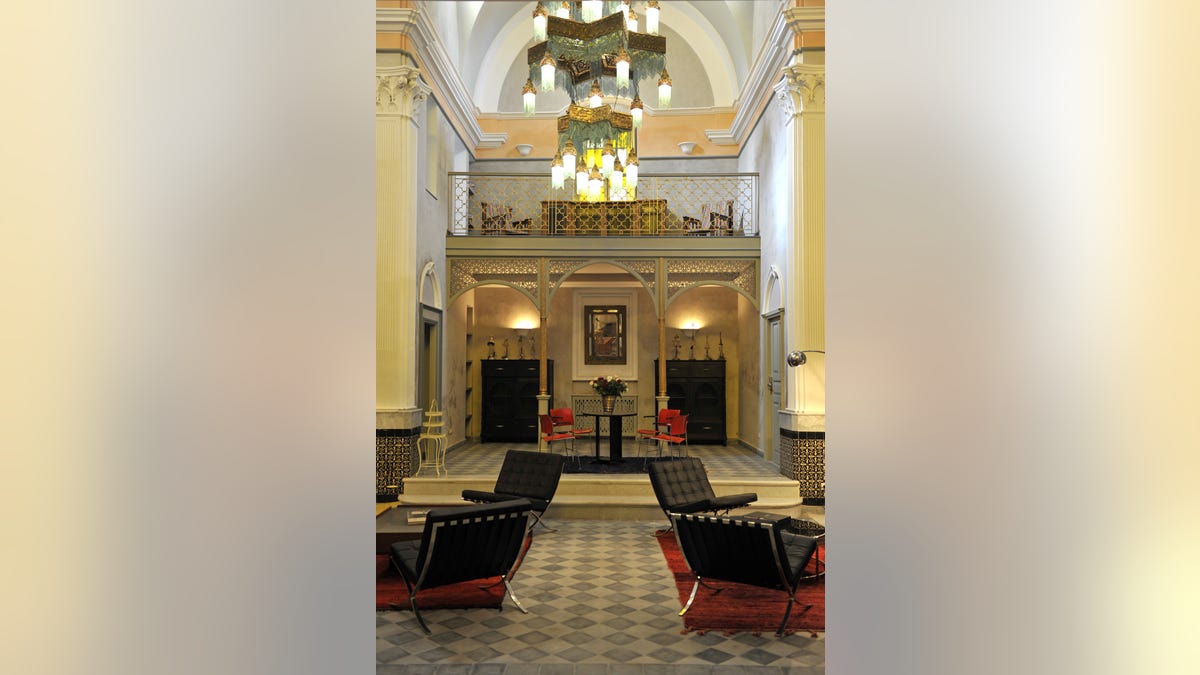 Morocco is well-known for its opulent mosques, but the 19th-century Eglise Saint Antoine de Padoue, in the old Portuguese city of El Jadida, is just as spectacular. Owner Alexandre Leymarie and his father—the duo behind the Beldi Country Club in Marrakech and Kasbah Beldi at the foot of the Atlas Mountains—personally revamped the Spanish church and turned it into the funky Hotel L'Iglesia.
Book a stay in another stunning church hotel.
More from Architectural Digest
Inside Jennifer Aniston's Gorgeous Beverly Hills Home
The World's 15 Best Hotels for Fall Getaways
The World's Most Exclusive Private Clubs