Southwest Airlines gives some passengers on harrowing flight $5,000 as compensation, letter says
Some passengers aboard the harrowing Southwest Airlines flight forced to make an emergency landing earlier this week received thousands of dollars in compensation after one person was killed when one of the plane's engine exploded midair.
Southwest Airlines sent passengers who were on Flight 1380 a check for $5,000 in hopes the compensation would restore their confidence in the airline, Kamu Siwatu, a college professor who was on the flight, confirmed to Fox News on Friday.
"We value you as our customer and hope you will allow us another opportunity to restore your confidence in Southwest as the airline you can count on for your travel needs," the letter read. "In this spirit, we are sending you a check in the amount of $5,000 to cover any of your immediate financial needs."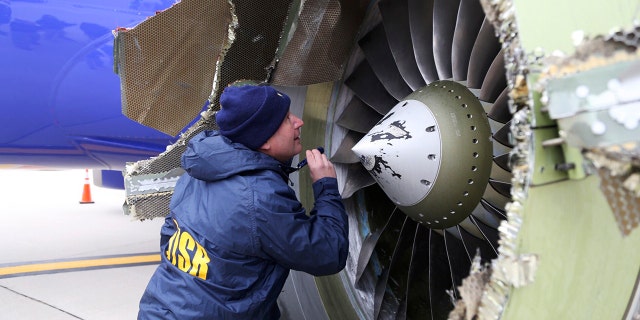 Passengers also received a $1,000 travel voucher, according to the letter. Those who accept the money did not appear to be precluded from taking legal action in the future or pursuing a further financial settlement.
SOUTHWEST JET'S BROKEN FAN BLADE TRIGGERED CHAIN REACTION OF DISASTER, INVESTIGATORS SAY
"Ours is a company and culture built on relationships. We can confirm the communication and gesture are authentic and heartfelt," the company said in a statement to Fox News.
One person, later identified as Jennifer Riordan, died and seven others were injured in Tuesday's accident. The flight was heading from LaGuardia Airport in New York City to Dallas' Love Field. The airliner had 144 passengers and five crew members on board.
A preliminary investigation into the accident found that a fan blade inside of the Boeing's 737's left engine snapped while the jet was flying at 500 mph above Pennsylvania.
HERO SOUTHWEST PILOT SPEAKS OUT: 'WE WERE SIMPLY DOING OUR JOBS'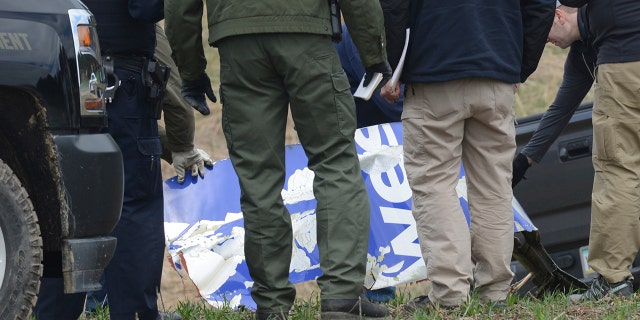 "This fan blade was broken right at the hub, and our preliminary examination of this was there is evidence of metal fatigue where the blade separated," National Transportation Safety Board Chairman Robert Sumwalt said at a news conference.
Investigators also found that the leading edge of the left wing was damaged by the shrapnel produced by the explosion, which killed Riordan.
Southwest Airlines pilot Captain Tammy Jo Shults and First Officer Darren Ellisor have been hailed as heroes for safely making the emergency landing at Philadelphia International Airport.
"As Captain and First Officer of the Crew of five who worked to serve our Customers aboard Flight 1380 yesterday, we all feel we were simply doing our jobs," they said in a joint statement.