South African rugby player races a plane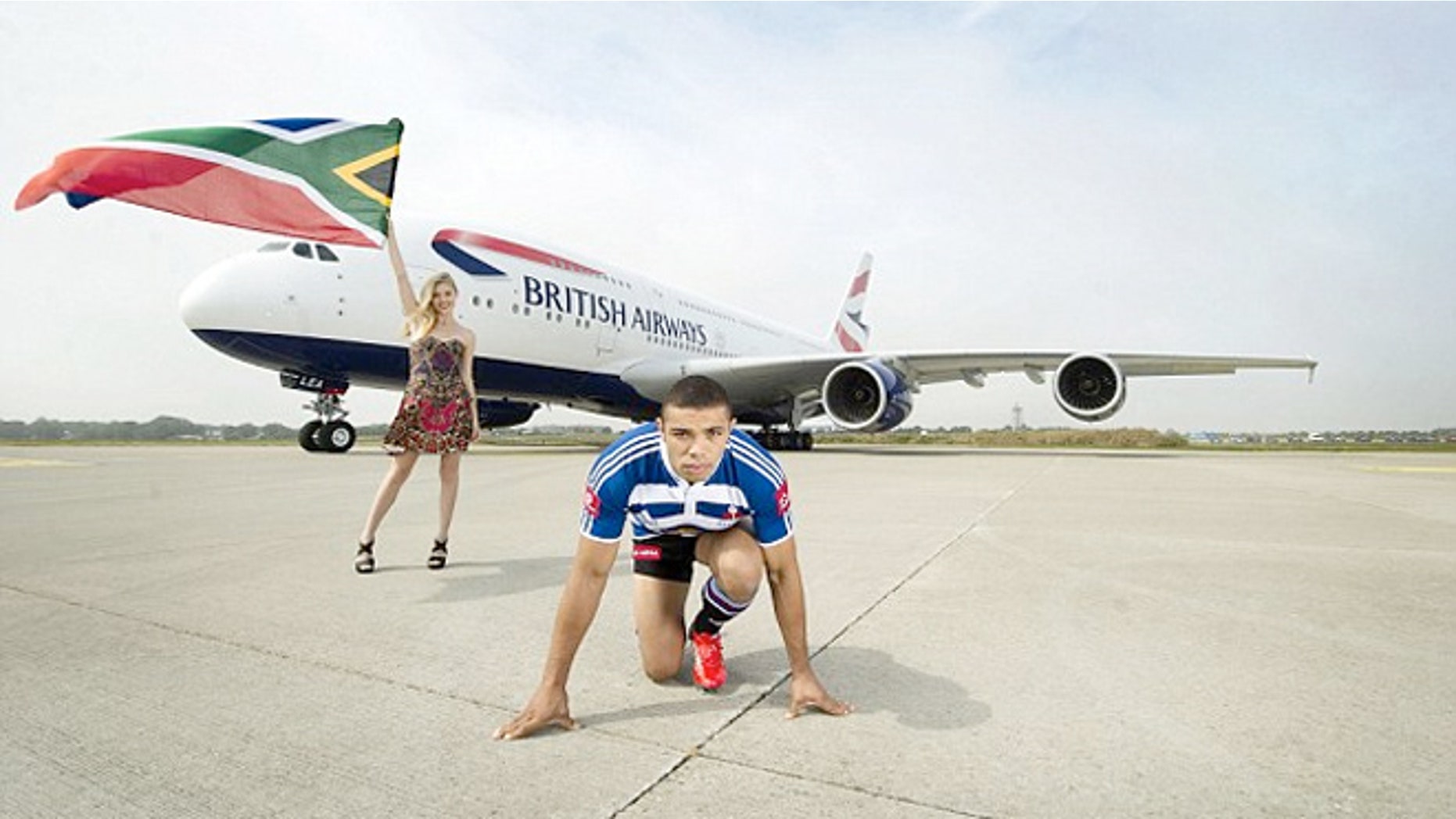 South African rugby star Bryan Habana is known for being one of the fastest men in the sport, but is he fast enough to beat an Airbus A380?
The 200-pound Habana famously raced a cheetah in 2007 to raise awareness about the endangered animals. (He lost by the way).  But now, as part of a stunt to launch of service on British Airways' new  flight from London to Johannesburg, Habana set out to race an Airbus A380, weighing in at 800,000 pounds.
Powered by four Rolls Royce engines-- each of which produce 17,000 pounds of thrust -- the jet can reach flight speeds up to 600mph. "We'll get airborne at about 140 miles per hour, and we can fly at 600 miles per hour," says Peter Nye, the plane's senior first officer in the video making its way around the Internet.
"It ranks up there with one of the craziest things I've ever had to do," Habana, 30, said.
Did he beat the A380? Check out the video and see.
[youtube P66ISniQCqY]