South African Airways files fraud charges against pilot, claims he was flying with incorrect license for decades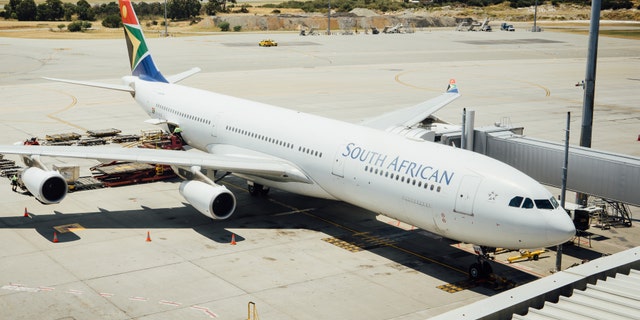 South African Airways is pressing criminal charges against a former pilot who had been operating international flights with forged credentials.
William Chandler, who became a pilot with South African Airways (SSA) in 1994, possessed a commercial pilot's license, but not the Airline Transport Pilot License (ATPL) that South Africa's civil aviation authority requires for long-haul international flights.
HAWAIIAN AIRLINES FLIGHT TURNS AROUND AFTER PASSENGER ALLEGEDLY ATTEMPTS TO PUNCH CREW
The airline is now looking to "recover the money unduly paid" to Chandler during his tenure with the airline, on the grounds that he committed fraud, the BBC reported, citing South Africa's Mail & Guardian.
"SAA has suffered actual financial prejudice and has opened a criminal case of fraud against that pilot," a spokesman for SAA said in a statement obtained by Bloomberg. "Necessary steps will be taken to recover the money unduly paid to him."
The airline is said to be seeking "millions in rand."
SEE IT: SINGAPORE AIRLINES PASSENGER SAYS HE FOUND A TOOTH IN HIS FOOD
Chandler's credentials were found to be invalid for international travel following an incident on a flight from South Africa to Germany, during which the plane encountered turbulence over the Alps and allegedly made "strange turns." A subsequent investigation revealed his commercial pilot's license was invalid for such flights, at which point he resigned, the BBC reported.
A representative for South Africa's civil aviation authority later said Chandler had changed documents they had presented to him in order to make it appear as if he had obtained his ATPL.
As a result, South African Airways now says it will obtain all certification records directly from the country's civil aviation authority. A representative for the airline also claimed there was no safety risk to passengers who had flown on Chandler's flights, as he possessed a pilot's license and had completed safety training.