Sir Patrick Stewart re-enacts most annoying airline passengers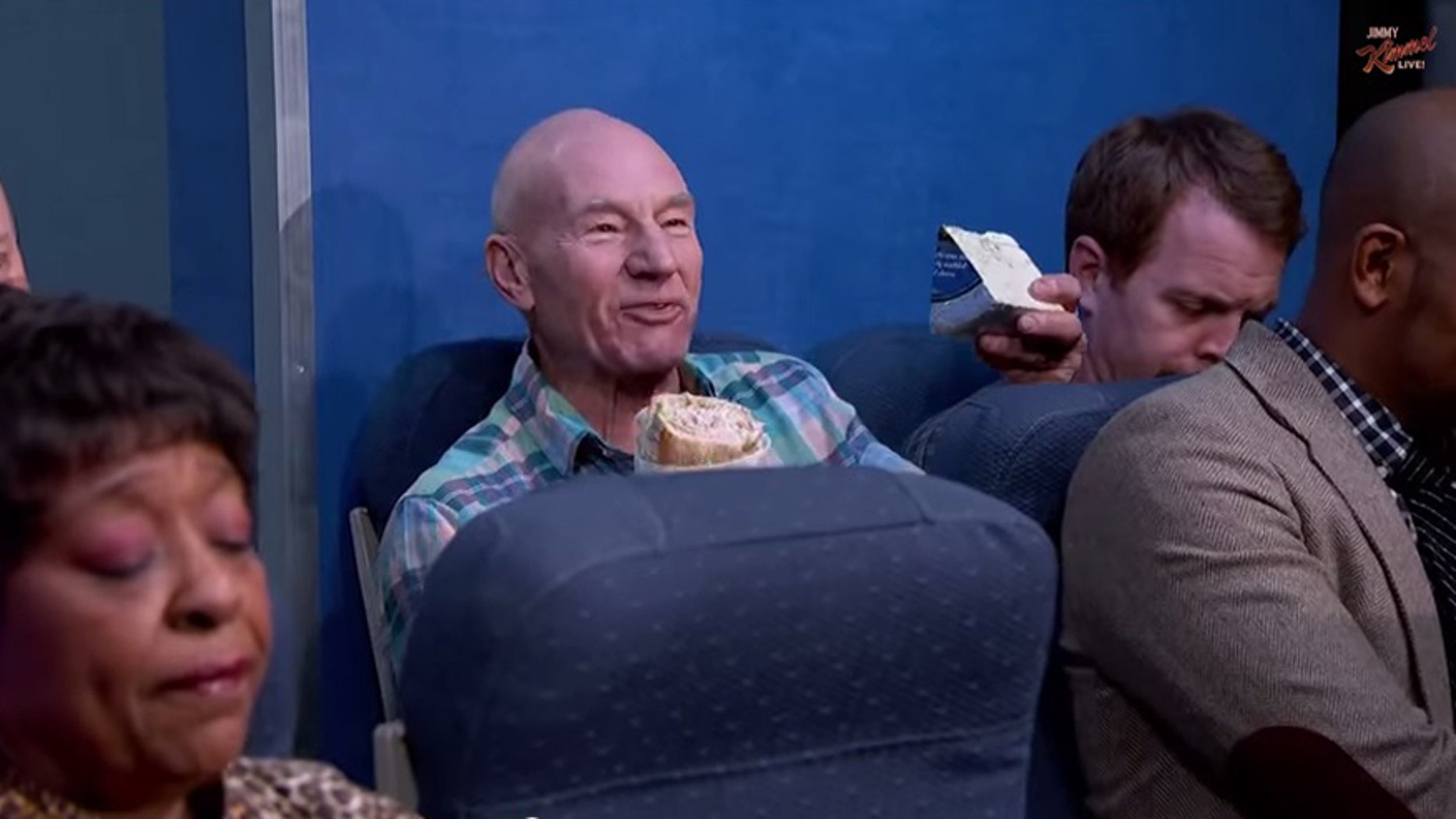 Looks like everyone is trying to call attention to the worst airline passengers these days.
JetBlue just rolled out a series of in flight etiquette shorts -- and now Jimmy Kimmel has enlisted Sir Patrick Stewart to play what we're sure has been one his most challenging roles to date—the most hated person on your flight.
Using recent information collected by travel company Expedia, which asked fliers to name the most annoying passengers you'll encounter on a flight, Kimmel thought it would be hilarious to have Stewart act it out on his show, "Jimmy Kimmel Live."
After the popularity of the social media success Passenger Shaming—a site run by a former flight attendant who posts pictures of rude and crude airline guests—it's no surprise that some of us may need a little reminder on how not to behave at 30,000 feet.
Check out Stewart below and see him nail some of the worst offenders, from stinky snack-eater to "chatty Charlie."
[youtube ObgpFydLOcw#t]