Several victims of Tunisia attack were cruise ship passengers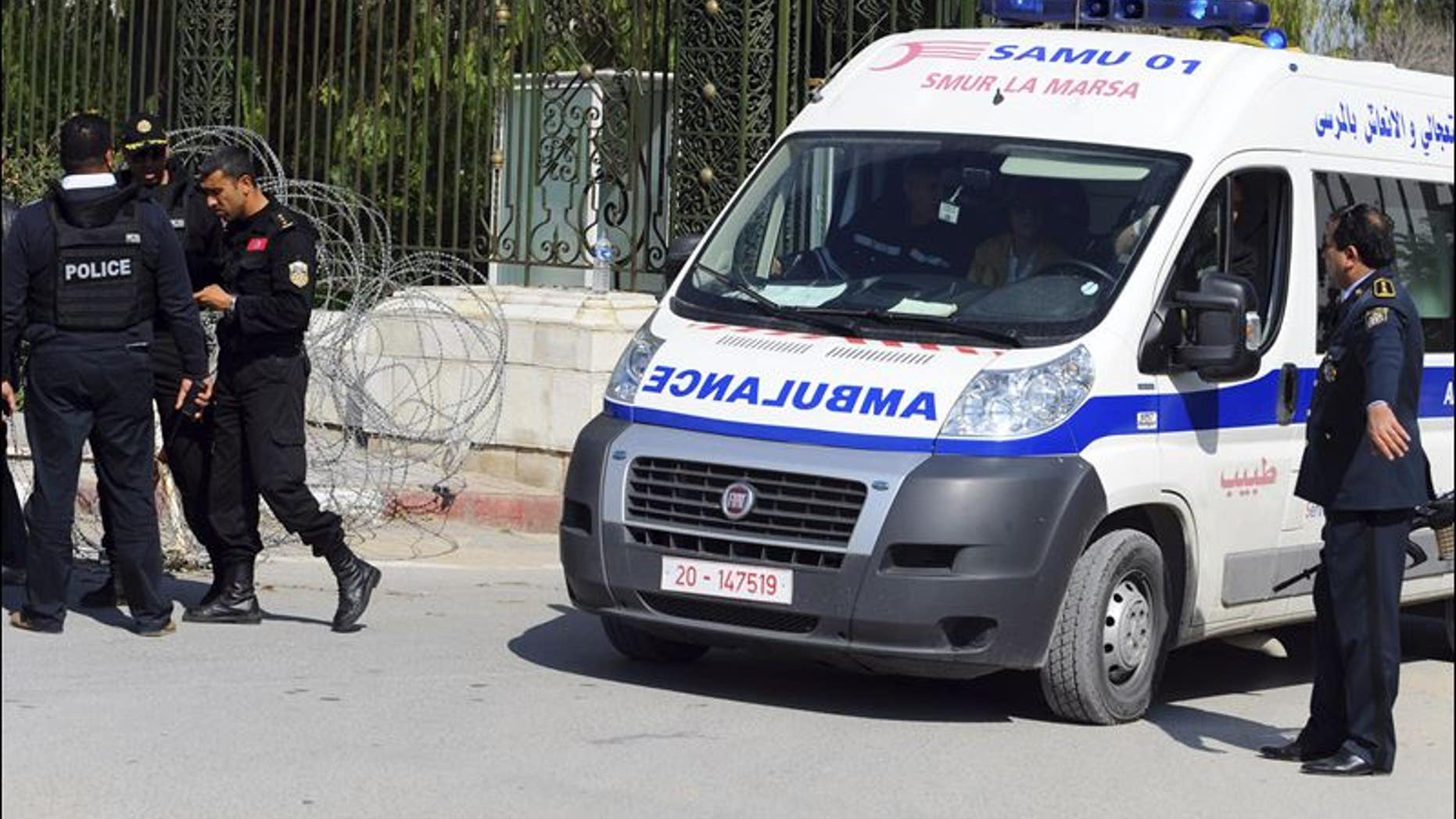 MSC Cruises confirmed last night that nine of the 17 victims killed at a Tunisian museum yesterday afternoon were passengers aboard one of their ships docked near Tunis, reports AFP (via Yahoo).
In statement from the cruise line, MSC said the victims included two Colombians, two French citizens, three Japanese and two Spanish. Twelve other passengers aboard the MSC Spendida were injured when gunmen dressed in military uniforms opened fire on visitors at the National Bardo Museum.
The cruise ship had over 3,700 passengers when it arrived in Tunis and was scheduled to depart for Barcelona today, according to AFP. No American passengers aboard the ship were killed or injured.
MSC Cruises says traumatized passengers of the Spendida will be able to visit a special psychologist unit now stationed aboard the ship. MSC has not announced when the cruise will depart from the country.
Costa Cruises has also reported that 13 passengers aboard the Costa Fascinosa, which docked in La Goulette, Tunisia earlier this week, had not returned to the ship by its early morning departure. At the time of the attack, the cruise line did confirm that some of its 3,161 passengers were on a shore excursion in the city but did not confirm whether they were at the museum, according to reports from Cruise Critic.
Costa says it is working with local Tunisian authorities in recovery efforts.
At least 44 people were wounded during the four hour attack, including tourists from Italy, France, Japan, South Africa, Poland, Belgium and Russia.
The Associated Press contributed to this report.