Ryokans revealed: What it's like to stay at a traditional Japanese hotel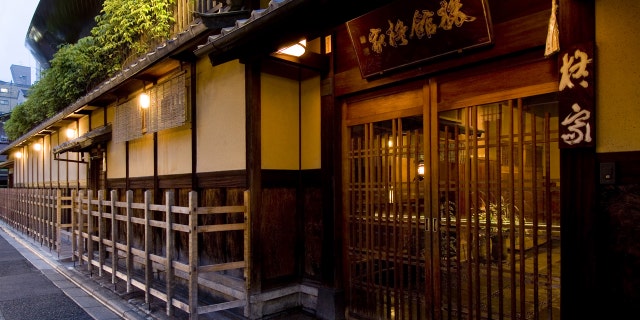 There are no beds in any of Japan's 50,000 traditional hotels called ryokans. Instead, a futon kept in the closet and laid out at night on the tatami mat on the floor is where you'll sleep.
These hotels, or inns, originating back in the 17th century, began to give weary travelers along Japan's highways a place to rest.
They typically feature tatami-matted rooms, communal baths, and other public areas where visitors may visit with the owner.
And as Japan has already boasted of record 11 million tourists during the first half of 2015, including many from the U.S., many Westerners are seeking out ryokans and a traditional Japanese hotel experience.
There are many things that make ryokans different from an international style hotel.
Many ryokans are in the mountains -- you won't find many left in major cities.
Also, dinner will be a long affair of more than 10 beautifully presented and one or two bite courses in the traditional Japanese kaiseki tradition. Everyone staying in the ryokan eats the same thing, typically around the same time. Ditto for breakfast. The idea is to enjoy the ambiance and relax.
I recently visited a particularly beautiful one in Kyoto, the 28-room Hiiragiya, which has been operated for six generations by Akemi Nishimura's family. Akemi oversees the inn and is now working with her daughter, the next generation. Though the inn is right in Kyoto, the gardens surrounding the hotel will make you feel as if you've escaped the city. That's the idea, Nishimura said.
Ryokans are not tourist traps catering to foreign tourists. Japanese tourists also opt for ryokans for the traditional group Japanese hot springs baths (called onseng) where no bathing suits (or tattoos) are permitted, though there are separate facilities for men and women.
These experiences don't necessarily come cheap. Rates at the Hiiragiya, for example, can be as high as $900 per night per person. Westerners typically stay for just one or two nights "for the experience," said Akemi.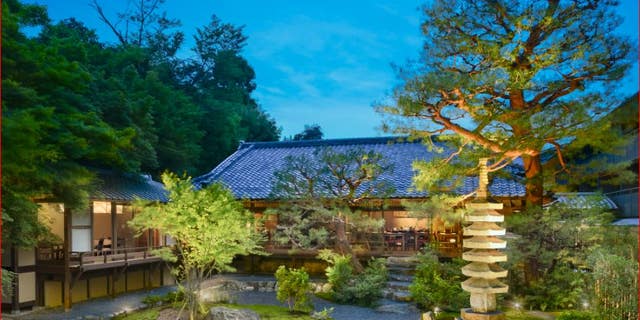 And while many seek out ryokans for an authentic experience, some don't feel comfortable adhering to the hotel's code of conduct, especially those traveling with children.
To meet this shifting demand, international hotel chains are beginning to open hotels with the flavor of ryokans but still provide many Western amenities.
The new 39-room Suiran in Kyoto is part of Starwood's Luxury Collection and built on the former site of an Imperial Villa overlooking the Hozu River in Kyoto's Arashiyama area, a destination that dates back to 794 when the city was home to the Imperial Court.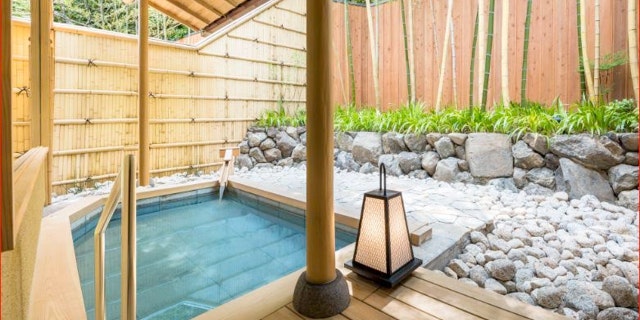 In those days, this area was a summer and holiday retreat for court nobles attracted to the river and the mountain views. Today, Suiran offers beautiful Japanese-style gardens but enough Western amenities— regular big beds with fluffy pillows, private soaking tubs just outside your room and the choice of Western or Eastern cuisine at breakfast and dinner (at the signature restaurant Kyo-Suiran I counted 14 courses). And unlike ryokans, you can opt to eat elsewhere—there are plenty of options in the lively neighborhood a short walk from the hotel.
"My kids are picky eaters and have allergies," explained one New York mother who was staying at Suiran with her husband and three kids. "But I wanted them to have a Japanese style experience."
"I like the spirit," said Emma, 14, who was glad her mom had made this choice.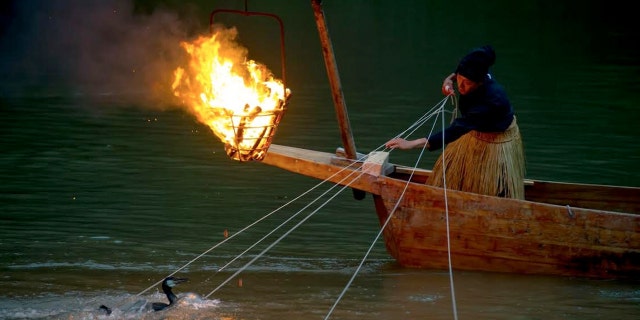 One night, from the deck of the hotel's Café Hassui, we watched the ancient art of ukai or cormorant fishing where fishermen use trained birds to secure their catch. Fishermen on long wooden boats lit by a bonfire led around a dozen cormorants that swim alongside the boat and dive under the water to catch the fish. There was a whole flotilla of boats filled with merry makers watching the action.
Another morning, we visited the famed Bamboo Grove --a forest filled with soaring stalks of bamboo just north of the hotel that has been named a National Historic Site and sampled the best tempura we'd ever had at a tiny river front café just below the hotel.
In the western part of Kyoto along the riverfront were shops and restaurants in the western part of Kyoto and we joined the fray as many Japanese families were out the enjoying the day.
But after a long day, it was Starwood's Suiran I was relieved to return to --a place where people spoke English and I could relax in my big comfy Western-style bed.