Ryanair flight kicks off 'disruptive' passenger dressed as Tinker Bell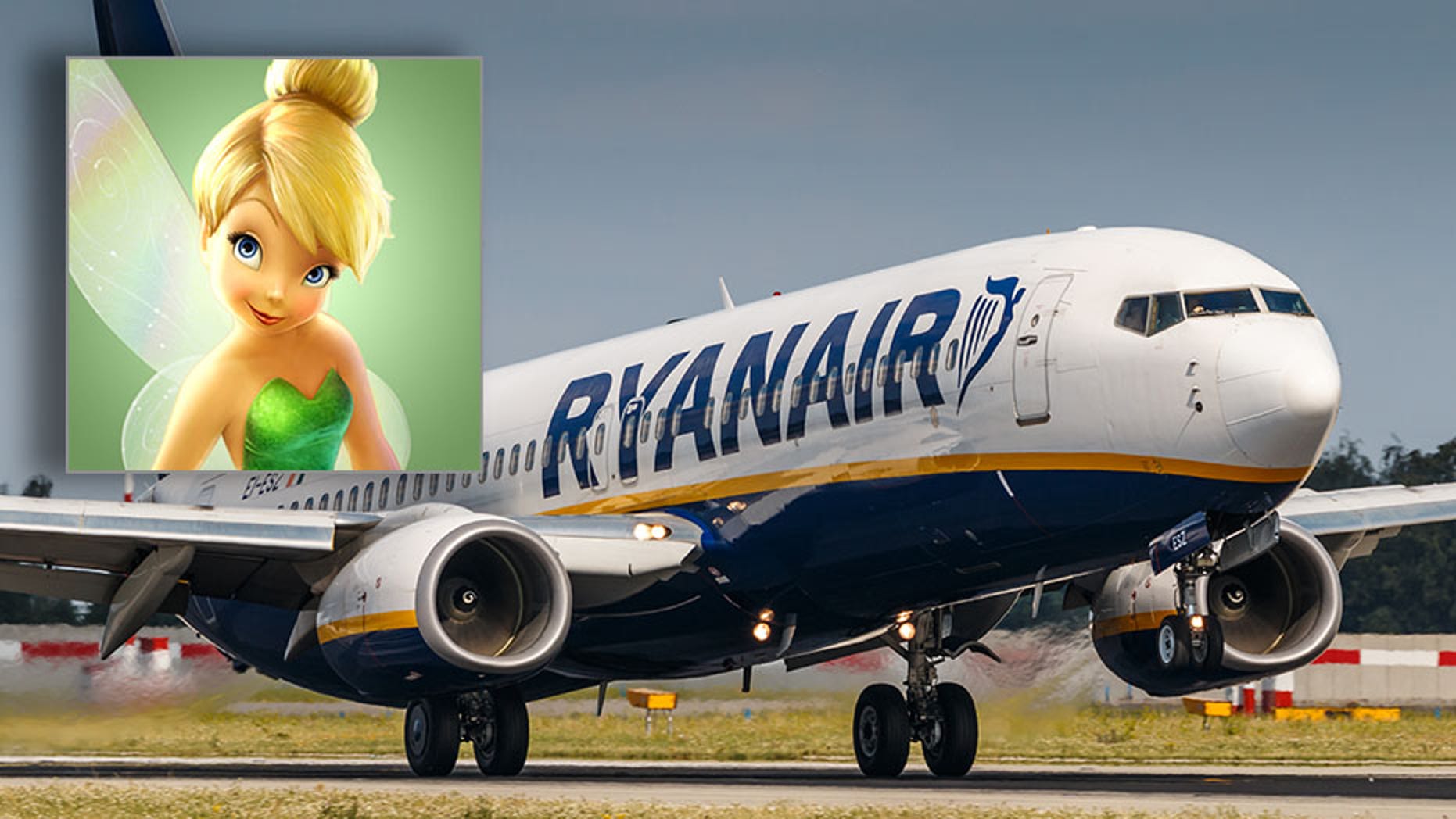 A "disruptive" man dressed up as Peter Pan's fairy sidekick, Tinker Bell, was escorted off of a Ryanair flight Friday morning.
The man dressed as Tinker Bell boarded the Poland-bound flight at London's Stansted Airport with a friend dressed as Bob the Builder.
RYANAIR PASSENGERS FILMED FLEEING PLANE AFTER CELL PHONE BURSTS INTO FLAMES
Once the men were on the plane, Ryanair says they became "unruly" and "disruptive," a spokeperson told Fox News.
Essex police were called to the scene. An armed officer led the man dressed a Tinker Bell off the plane. One of the officers "adjusted the man's wings" while leading him off the plane, BBC reported.
A Ryanair spokesperson told Fox News that two passengers were removed – though police did not confirm if the man dressed as Bob the Builder was taken off the flight.
RYANAIR 'DOWNPLAYING' EMERGENCY LANDING THAT SENT DOZENS TO HOSPITAL AFTER 'NIGHTMARE' FLIGHT, PASSENGER SAYS
"Police removed and detained two passengers ahead of this flight from London Stansted to Krakow who were disruptive."
Police told BBC the men were cooperative while being escorted off the plane.
The flight left after a short delay and the two passengers who were removed were able to book later flights that same day.
FOLLOW US ON FACEBOOK FOR MORE FOX LIFESTYLE NEWS
Ryanair told Fox News the incident should prompt airports to limit alcohol sales.
"This is exactly why we are calling for significant changes to prohibit the sale of alcohol at airports, such as a two-drink limit per passenger and no alcohol sales before 10am," a Ryanair spokesperson said. "It's incumbent on the airports to introduce these preventative measures to curb excessive drinking and the problems it creates, rather than allowing passengers to drink to excess before their flights."