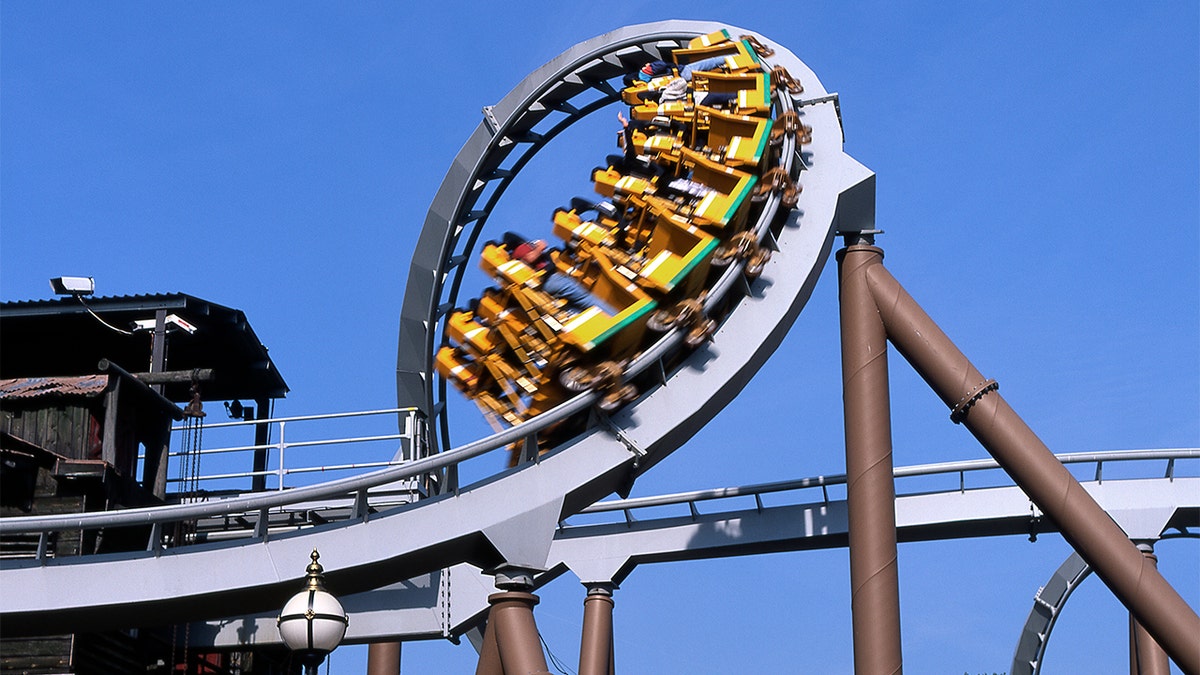 Probably not the kind of thrill these people were seeking.
A group of guests at the Drayton Manor Theme Park in Staffordshire, England, got trapped in the air after a roller coaster experienced what park officials called a "temporary stoppage" on Saturday morning.
DISNEY WORLD BATHROOMS ARE DELIBERATELY MISSING THIS ONE KEY AMENITY
Footage taken inside the park appears to show the ride, known as Shockwave, becoming stuck has the cars were climbing toward a drop.
The managing director for Drayton Manor told The Independent that guests were safely evacuated following the incident. Witnesses also say the riders were disembarked via a set of metal steps on the side of the track.
"Shockwave experienced a temporary stoppage on the lift and guests were evacuated," said Drayton Manor director William Bryan. "At no point was guest safety compromised."
Bryan also extended the park's apologies to anyone affected by the Shockwave incident, and also for the "number of other rides" that were temporarily closed on Saturday for scheduled maintenance, as noted by other park guests.
"We sincerely apologize to our visitors for any inconvenience caused and stress that the safety of our guests is our priority."
The roller coaster reopened shortly after 2 p.m., The Evening Standard reported.
FOLLOW US ON FACEBOOK FOR MORE FOX LIFESTYLE NEWS
Shockwave, which opened at Drayton Manor in 1994, is described as an "exhilarating, white-knuckle ride" and "the only stand-up roller coaster with a zero-gravity roll," according to the park's website.