Researchers recommend 'no-selfie zones' to prevent tourist accidents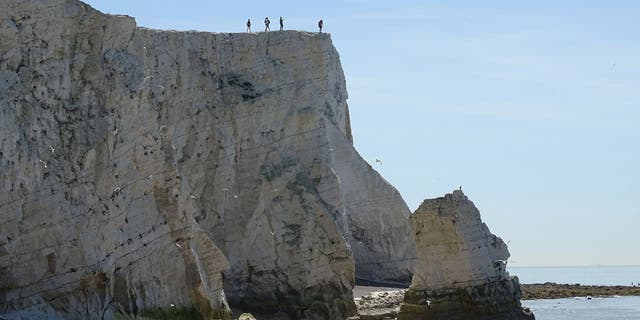 NEWYou can now listen to Fox News articles!
As an increasing number of people die due to selfie-related accidents, researchers are calling for "no-selfie zones" at tourist locations across the globe to prevent people from partaking in risky behavior for the sake of the perfect photo.
According to a new study in the Journal of Family Medicine and Primary Care, at least 259 people died from October 2011 to November 2017 while snapping selfies, with the highest number occurring amongst 20 to 29-year-olds — with 72.5 percent being male.
BURGER KING CUSTOMER CLAIMS WHOPPER CONTAINED DEAD COCKROACH: 'I HEAVED A LITTLE BIT'
The researchers note, "Selfies are themselves not harmful, but the human behavior that accompanies selfies is dangerous. Individuals need to be educated regarding certain risky behaviors and risky places where selfies should not be taken."
In one such example of this risky behavior, a man's attempt at a selfie in Maryland above the swollen Potomac River nearly turned deadly Sunday when he slipped into the raging waters and had to be rescued by bystanders.
Earlier this year, a 20-year-old student from India fell to his death while taking photos at a popular ocean cliff tourist attraction in Australia. The young man was posing for selfies when he slipped off the 131-foot precipice and was swept out to sea.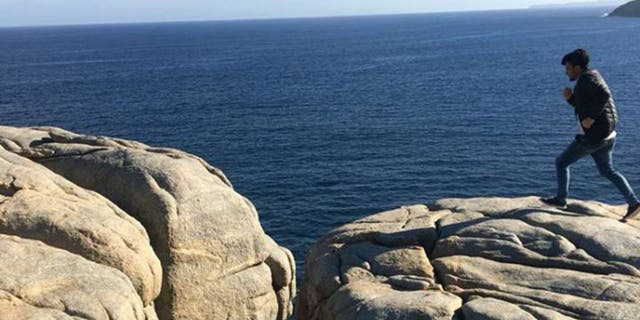 In England, tourists have been seen on numerous occasions posing atop a dangerous chalk cliff edge 200 feet above jagged rocks at Seaford Head in East Sussex.
For years there have been calls to install security fences at the top of the cliff to prevent people falling off the sheer drop.
FOLLOW US ON FACEBOOK FOR MORE FOX LIFESTYLE NEWS
Incidents such as these are why researchers deem it necessary to take action.
"'No-selfie zones' should be declared across tourist areas especially places such as water bodies, mountain peaks, and over tall buildings to decrease the incidence of selfie-related deaths," the study concludes.
Fox News' Travis Fedschun and Janine Puhak contributed to this report.